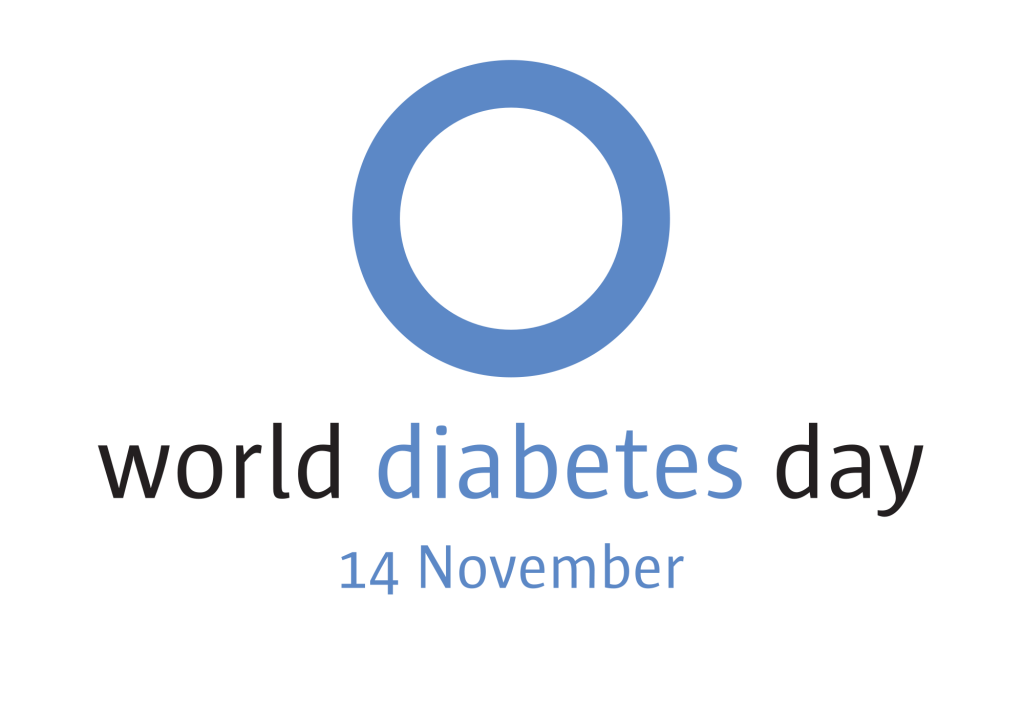 November 14 is World Diabetes Day. The World Health Organisation estimates that 382 million people worldwide currently live with diabetes and for 2035 it forecasts that one in every 10 people will have this disease.
The number of Indian kids diagnosed with diabetes is on the rise, which is a huge concern. This reflects alarming lack of awareness levels about the disease in the country.
A new report shows that around 70, 000 Indian children under the age of 15 suffer from type 1 diabetes, while another 40,000 have been diagnosed with type 2 diabetes.

According to doctors, the rise in the number of children developing the disease is because most children with type 1 diabetes, which accounts for up to 90 percent of all childhood diabetes, are not diagnosed on time. Also rising childhood obesity can be a risk factor.
While type 1 is an autoimmune disease where children are dependent on insulin for survival, type 2 is due to insulin resistance and is seen in obese children with a family history of diabetes.
 Prevention:
Type 1 diabetes or juvenile diabetes can't be prevented, but can be well managed. Parents can help their child reduce the complications due to type 1 diabetes through maintaining good blood sugar control and healthy diet.
Type 2 diabetes and its complications can be prevented through healthy lifestyle choices. Remember small changes can make a big difference, so even a small amount of weight loss or changes in lifestyle can help reduce your child's risk.
Healthy foods: Give your kids a healthy diet rich in fruits, vegetables and whole grains while limiting fast food. Choose foods that are low in calories and fats. Limit sugar-sweetened drinks and instead give him/her water.
Physical activity: Encourage your kids to get active. Teens and children should get 60 minutes a day of exercise most days on the week. Decrease the amount of time spent in sedentary activities such as watching TV, playing computer or video games. This will help in reducing the risk of weight gain as well as help prevent the onset of type 2 diabetes.
Weight loss: Obesity can increase the risk of the disease. Apart from exercise, talk to a registered dietician to help you determine your childs ideal weight and diet. While kids need enough calories and nutrients for their growth, excessive weight gain should be avoided by adopting a healthy diet to reduce their risk of developing type 2 diabetes.
Guiding principles for diabetes care
A newly published set of 10 guiding principles highlights areas of agreement for diabetes care that could be clinically useful in diabetes management and prevention. Presented by the National Diabetes Education Program (NDEP), the guiding principles for the care of people with or at risk for diabetes is aimed at assisting with identification and management of the disease, self-management support for patients, physical activity and blood glucose control, among other topics. More than a dozen federal agencies and professional organizations support the document.
There are a lot of diabetes guidelines out there, and practitioners and patients can get confused about which they should follow, said Judith Fradkin, MD, director of the Division of Diabetes, Endocrinology and Metabolic Diseases in the National Institute of Diabetes and Digestive and Kidney Diseases, part of the National Institutes of Health. With these Guiding Principles, we arent creating new guidelines, but clarifying where there is general agreement across myriad diabetes guidelines. Guiding principles represent a set of sound practices. Our goal in developing this resource is to help clinicians help their patients with diabetes.
Guiding Principles is the result of a major collaborative effort from a varied group of experts who are committed to improving the care for people with or at risk for diabetes, said NIDDK Director Griffin P. Rodgers, M.D. These principles represent the cornerstone of diabetes management and prevention.
The National Diabetes Education Program's newly released Guiding Principles outlines 10 clinically useful principles for health care professionals that highlight areas of agreement in diabetes management and prevention and is supported by more than a dozen federal agencies and professional organizations.
Diabetes has placed a health care and financial burden on Americans. More than 29 million Americans have diabetes and another 86 million " over one in three adults " have prediabetes. Diabetes costs the country $245 billion annually, estimates the American Diabetes Association.
NDEP is a partnership between the NIH and the Centers for Disease Control and Prevention. The following organizations and U.S. agencies support Guiding Principles:
Academy of Nutrition and Dietetics
Agency for Healthcare Research and Quality
American Academy of Ophthalmology
American Academy of Physician Assistants
American Association of Clinical Endocrinologists
American Association of Diabetes Educators
American Association of Nurse Practitioners
American College of Obstetricians and Gynecologists
American Diabetes Association
American Heart Association
American Optometric Association
American Podiatric Medical Association
Department of Defense
Endocrine Society
Health Resources and Services Administration
Indian Health Service
National Council of Asian Pacific Islander Physicians and AANPHI Diabetes Coalition
Office of Minority Health
How liver can improve diabetes management
 Finding a way to stimulate glucose accumulation in the liver could help manage diabetes and obesity, shows a new research, paving the way for new therapies to fight these increasingly common disorders.
The liver stores excess glucose, sugar, in the form of glycogen – chains of glucose – which is later released to cover body energy requirements.
Diabetic patients do not accumulate glucose well in the liver and this is one of the reasons why they suffer from hyperglycemia, that is to say, their blood sugar levels are too high.
We have to find treatments to increase hepatic glucose because of its positive effect in diabetes and obesity, said Joan Guinovart, head of the study from Institute for Research in Biomedicine (IRB Barcelona) in Spain.
It is interesting to observe that what happens in the liver has direct effects on appetite. Here we reveal what occurs at the molecular level, Guinovart explained.
 The researchers questioned why mice that accumulated most glycogen in the liver did not gain weight in spite of having access to an appetising diet.
In addition to observing that these animals ate less, the scientists found that the brains of these animals showed scarce appetite-stimulating molecules but rather many appetite-suppressing ones.
The key to the liver-brain link is ATP, the molecule used by all living organisms to provide cells with energy and which is commonly altered in diabetes and obesity, the researchers found.
Follow and connect with us on Facebook, Twitter, LinkedIn, Elets video