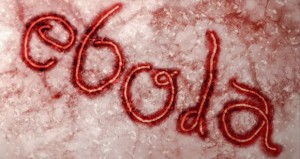 Although treated and cured of Ebola virus disease in Liberia, a 26-year-old Indian has been quarantined at the Delhi airport's health facility after testing positive twice. Although his blood samples were repeatedly found free of the disease, the deadly virus showed up in his semen.

The man has been kept under strict surveillance at the isolation ward of IGI Airport's health facility. He carries a certificate from Liberia of having successfully undergone treatment for the disease.

"During recovery from Ebola, the patients continue to shed the virus in body fluids. It is unlikely that he may infect others through personal contact. However, due to presence of the virus in his semen, it's possible that he could transmit the disease through sexual contact for up to 90 days after cure," Dr V M Katoch, DG, Indian Council of Medical Research, said.

India has so far been free of Ebola, a disease termed as the 'most serious health crisis in modern times' by World Health Organisation, having claimed roughly 5,200 lives in west Africa and two in the US. The man's semen sample tested positive in multiple tests conducted at the National Centre for Disease Control in Delhi and the National Institute of Virology in Pune.

The ICMR chief said the suspect will be tested again, repeatedly, over the next few days to rule out the presence of any virus before he is allowed to leave the quarantine zone. He did not comment on the possibility of the man having infected someone already during travel.

The Ebola suspect, health ministry officials said, had travelled from Liberia to India and reached Delhi on November 10. He underwent the mandatory screening at the Delhi Airport. On interview, he gave history of febrile illness for which he was admitted to a health facility in Liberia on September 11 and got discharged on September 30.

"The 26-year-old carried a certificate of medical clearance from the ministry of health and social welfare, government of Liberia which says he has 'successfully undergone care and treatment related to Ebola Virus Disease and after post treatment assessment he has been declared free of any clinical signs and symptoms and confirmed negative by laboratory analysis'," said a senior official.
"As per WHO specifications, the person is deemed cured since the blood samples have tested negative for EVD," the official said. "However, as has been reported in the past, the virus may continue to be positive in secretions such as urine and semen for a longer time. Before releasing him from quarantine, a decision was taken to test his other body fluids."

The suspect does not exhibit any symptoms of the disease. Sources in the health ministry said his family has been informed about the situation. 

Follow and connect with us on Facebook, Twitter, LinkedIn, Elets video