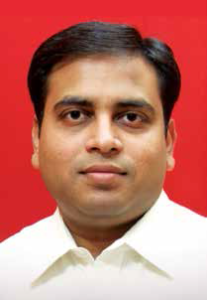 Tell us on the latest technology for PACS and any new features launched for the benefit of practitioners?
PACS is a fantastic solution which not just improves workflow within the hospital and patient care, but also results in substantial return on investment for the hospital by reducing films and other consumables. Any hospital which has more than three imaging modalities and moderate study volumes should definitely consider deploying a PACS or MiniPACS. Medsynapse PACS is based on latest technologies and is a true web-based solution unlike other solutions in market, which are partially web-based. We continually keep on improving the Medsynapse PACS to offer better functionality and technology to our clients and that is why Medsynapse PACS has become so popular in a short time. We were the first in India to offer a true web based PACS, VNA, integrated collaboration platform, mobile viewing, FFID technology etc. With the latest version we offer many new features like integrated web based MIP/MPR/3D and several other advanced processing tools, dashboards, MIS reports, advanced RIS and intelligent worklist to name a few. The latest version also offers the fastest full fidelity download speeds which is way ahead of the competition. We have added a great innovation as in HTML5 based universal viewer, which can be accessed from any device or browser/OS.

How has the growth trend been for teleradiology and factors for growth?
Teleradiology is a very good example to showcase how technology and medicine can come together to benefit the people. Using the Internet a radiologist sitting at a remote location can promptly and accurately provide an interpretation for any scan and facilitate further treatment for a patient. This results in faster service, cost reduction and overcomes geographical boundaries. In the past few years teleradiology has been one of the fastest growing segments and almost every hospital/imaging center utilises it in one form or other. Factors which are driving the growth of teleradiology are improved infrastructure across India, rapid growth of new diagnostic centers, shortage of trained radiologists, skewed ratio of radiologists in urban vs rural areas, etc.
Tell us more on the recent hospital that have gone ahead for PACS?
Several prestigious hospitals in India and many other countries have elected to go for Medsynapse PACS because of the better technology, features and service that we offer. To give some examples we have deployed a private cloud based PACS for Apollo Group in Chennai. SRMC Chennai has recently implemented Medsynapse PACS and QRG Hospital from Havells group has also chosen Medsynapse for both their hospitals.

Tell us more on the plans ahead for Medsynaptic in India?
We have always been an innovator in the PACS and teleradiology space and our endeavor has been to bring the latest and best technology at affordable cost to the users. We plan to launch several new initiatives in the coming months, which will further benefit our user community and help them deliver better patient care. Having attained a leadership position in the PACS and teleradiology market in India, our focus is now to aggressively expand our presence in international market. We have already achieved good success in implementing Medsynapse PACS in several countries and the positive feedback has given us confidence to dream that we can be a major player globally.

Follow and connect with us on Facebook, Twitter, LinkedIn, Elets video