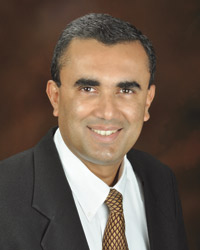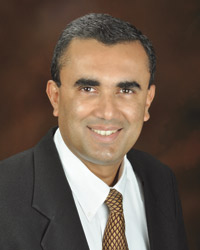 Dr Arjun Kalyanpur
Chief Radiologist
Teleradiology Solutions
Teleradiology Solutions provides teleradiology services to hospitals around the globe, which includes interpretation of all non-invasive imaging studies, namely CT, MRI, ultrasound, nuclear medicine studies and digitised X-rays. Dr Arjun Kalyanpur, Chief Radiologist, Teleradiology Solutions, in an interaction with Dhirendra Pratap Singh, shared his perspective on teleradiology in India. Excerpts:
Please tell us about Teleradiology Solutions' operations in India.

Teleradiology Solutions' headquarters and central reading hub is in Bangalore where our IT, HR and operations are located. In addition, we have reading centers in Delhi, Hyderabad and Mumbai (we also have overseas reading centers in the US and Israel).  In our campus in Bangalore we have a clinic with a diagnostic center, RxDx, which has digital X-ray, digital mammography, high-end ultra sonography and 64 slice CT. In addition we have a state of the art training center, Radgurukul, with a 90 seat auditorium where we conduct CME training programs. We also run a not for profit foundation, the Telerad Foundation that provides radiology reporting services free of cost to hospitals in remote areas as well as supports a teaching website www.radguru.net
How have you seen the advancement in the field of radiology over last few decades? Which areas of healthcare have mostly been benefited through such technologies?

There have been dramatic advances in the field of radiology in the past few decades. It is hard to believe that even as recently as in the 70s, conventional imaging and sonography were the mainstay of imaging. Today the imaging armamentarium includes multidetector row CT, MRI with a host of advanced sequences, PET-CT, digital mammography, etc. While all segments of healthcare have benefited from such technologies, those that have seen the greatest benefits have been the subspecialties particularly neurology/neurosurgery, oncology, orthopedics and cardiology/cardiac surgery.
What are the services that you are currently offering in India? Enlist the countries and hospitals to whom you are providing your services. What model do you follow?

We are supporting the Ramakrishna Mission Hospitals in Itanagar and Brindavan in this manner, as well as several other centers in remote places. We also report diagnostic scans and radiographs for hospitals in Chhattisgarh, Haryana, Jharkhand, UP, Bihar, Tamil Nadu and Karnataka. Apart from reporting for over 80 hospitals in the US, we are also reporting for Singapore (11 clinics and hospitals run by the National Healthcare group), the Maldives (Indira Gandhi Memorial Hospital), and also report for centers in Indonesia, Denmark, the Netherlands, Germany, Croatia, Georgia, Guam, Puerto Rico and  Thailand.
Depending on the region and the requirement, we have different models in place. In the emergency reporting model, we deliver reports within 30 minutes to emergency departments anywhere in the world, or 15 minutes in the case of acute stroke exams. In the subspecialty model we report complex CT, MRI, PET-CT etc examinations with a 12 hour turnaround time.  We also offer offsite 3D post processing services and image analysis for clinical trials.
Our technology division TeleradTech has developed an integrated RIS-PACS-teleradiology workflow named RadSPA which has several installations through the country (and abroad). This technology is focused on optimising radiologist efficiency and convenience by bringing the images to the radiologist anytime anywhere, and can be utilised on a purchase model or a pay-per-use model.
What is the current market trend of Teleradiology in India and worldwide?

There is greater acceptance of teleradiology throughout the world, a trend that is linked with greater penetration of broadband technology and the need to reduce healthcare costs, and fuelled by the pervasive radiologist shortage that threatens to become a crisis. As we have seen, teleradiology had its origins and has made its greatest impact in the emergency setting, and this is the segment that continues to grow, especially in the situation where it can be used to optimally staff hospital casualty departments after hours (by having a single radiologist at a centralised reading hub reporting simultaneously for multiple emergency rooms, rather than have a radiologist at each location simultaneously). The other segment that is growing rapidly is in the setting of locations where radiologists (especially subspecialists) are hard to find.  This extends from remote locations to even tier 2 cities where the explosion in medical imaging diagnostics has resulted in the installation of high-end imaging facilities without the corresponding radiologist expertise being available, and spans both hospitals and imaging centers. It also seems the only way to cope with staffing shortages in diagnostic radiology and increasing costs in healthcare overall.
---
The radiology market in India is growing very fast with investment being poured in as a result of India's recent economic growth, resulting in a profusion of high-end imaging technologies. The latest technologies are today unveiled in India simultaneously with the west
---
What are the current technology trends in Teleradiology?

These are very exciting times from a technology perspective. What has emerged over the last several years is that RIS and PACS are no longer adequate to efficiently conduct teleradiology operations. What is needed is an integrated RIS-PACS with a strong teleradiology workflow component that allows for efficient image distribution across a local, regional or even a global enterprise, and which allows the image data to flow towards the appropriately subspecialist radiologist that is on the reading schedule at the time. As radiology groups grow in size and begin to span several centers, the need for such distributed teleradiology workflow becomes ever more critical, in order to reduce operational inefficiencies and optimise the utilisation of that precious resource, i.e. radiologist time.
The other interesting trend is the use of mobile technologies such as the ipad and iphone to interpret scans in the emergency setting, which can benefit clinicians as well as radiologists, and greatly reduce the time to treatment, thereby directly impacting on patient outcome.
Finally the integration of technologies such as 3D and CAD into teleradiology workflow, and the use of data mining tools to extract performance and quality data, represent technology trends that will further optimise quality and efficiency within radiology.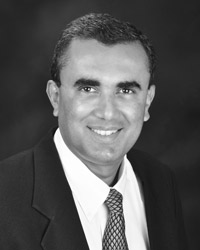 What has been your marketing and business strategy in India? Do you provide services for rural population in India? How do you see the radiology market in India?

In India, so far the market for reporting services is nascent although rapidly growing and evolving. We have had no serious marketing efforts and have focused more on growing the services of our Foundation, to provide services to hospitals in areas of need. However, as our technology division has seen keen interest and growth with deployment of its cutting edge RadSPA teleradiology platform (which has been developed with input from our own radiologists) all over the country, we are seeing a need for reporting services emerging in parallel at a rapid pace.
We remain committed to provide services to the rural population in India through the Telerad Foundation, which is our not-for-profit entity and is supported by the parent organisation, Teleradiology Solutions. Our goal is to reach out to all hospitals that are themselves working without the motive of profit in areas of need and to support them with remote radiology reporting services. Our reporting for the Ramakrishna Mission Hospitals in Itanagar and Brindavan has been greatly appreciated by their trust and brings us immense satisfaction. Additionally, it is our aim to provide high quality diagnostic reports to all parts of India, Africa and to places anywhere that there is a need.
The radiology market in India is growing very fast with investment being poured in as a result of India's recent economic growth, resulting in a profusion of high-end imaging technologies not just in the metros but even at the Tier II and III level, which is the way it should be. The technology gap between west and east has disappeared and the latest technologies are today unveiled in India simultaneously with the West, another heartening trend. And consumers are becoming more enlightened about their healthcare and diagnostic needs and more discerning of their choices, thanks to the availability of information on the internet today, also a positive trend, as it means that they will expect quality imaging, which they deserve, and will cease to be manipulated by corrupt practices in our system such as referral fees and the like.
What do you predict will happen within radiology in the next 5-10 years in India?  What are your future plans?

My concern is that we will be facing a major shortage of radiologists in India over the next 5-10 years. Although it is good that radiology is a highly competitive postgraduate degree today that attracts the best medical graduates, this is a double edged sword in that we will have some outstanding radiologists but not enough competent radiologists to meet our country's needs. I therefore see the need for and utilisation of teleradiology growing rapidly in our country. For example it can and will be used to optimise staffing within a hospital system (as with some of the large corporate hospital groups that have hospitals in multiple cities) as well as to link multiple imaging centers in a city, so a single radiologist can report for all the centers at once.  And finally teleradiology as an outsourced service will become an increasing trend. In this regard, we plan to continue to focus on quality of reporting and constant technology innovation to meet and exceed the expectations and standards of the healthcare industry.
The use of innovative teaching practices, including online radiologist training, such as we currently offer through our Radguru site, will become increasingly important over the next decade. The other major challenge will be to train enough radiologists to meet our requirements of the future.
One of the hurdles we face in this aspect is that currently, the National board (NBE) only allows centers with a 100 beds to train radiologists. We believe that this needs to be changed.

Follow and connect with us on Facebook, Twitter, LinkedIn, Elets video