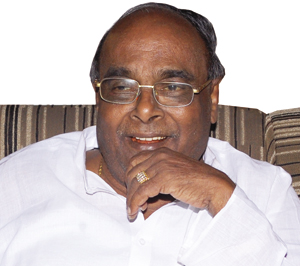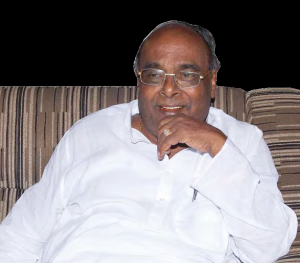 Our priority is to eradicate the infrastructure deficiency in order to provide basic necessities which are required for a doctor to live and serve in rural areas, says Dr Damodar Raut, Minister, Health & Family Welfare and Micro, Small & Medium Enterprise, Government of Odisha. In conversation with Mohd Ujaley, ENN.
Large number of children are underweight and adolescent girls are anaemic in Odisha. How government is planning to tackle the problem?
I agree with you, not only large number of children are underweight and adolescent girls are anaemic but even 22 percent newly born babies in tribal areas are also underweight. This is a typical situation because newly born babies, who are dying within a specific time, are counted into Infant Mortality Rate (IMR) and rest are not surviving for more than 30 or 40 years of their life.
As per my understanding more than 6400 to 7000 newly born babies are dying annually due to heart attack in Odisha. The only remedy is surgical intervention, and unfortunately that is yet to be fully materialised. We need to focus on childcare programmes and initiatives. We have Shishu Bhavan, we will have to make it full-fledged hospital for childcare. Second question that you have raised about anaemia, 53 percent women in the rural areas suffer from anaemia. It is a very challenging situation. Now, under the Rural Health Mission (NRHM), we are trying to give some supplementary to the women and children and also under Integrated Child Development Services (ICDS), we are trying to provide nutritious food to the pre-primary and primary school children. But you must understand that situation is so tight that it will take some time to control the problem.
Health & Family Welfare
The primary objective of the Department of Health & Family Welfare is to ensure adequate, qualitative, preventive and curative health care to people of the State.
The main functions of the Department are as follows:
Ensure that resources for health are evenly distributed and that essential health services remain accessible to everyone.
To provide healthcare services to all particularly to the disadvantaged groups like scheduled tribes, scheduled castes & back ward classes.
Focus on affordable quality healthcare to the people of the State, not only through the allopathic systems of medicine but also through the homeopathic & ayurvedic systems.
Provide greater access to primary health care by bringing medical institutions as close to the people as possible or through mobile medical health units, particularly, in the underserved & backward districts.
Improve healthcare in the KBK districts of the State.
Eliminate diseases like polio & leprosy from the state & prevent as well as control other communicable diseases.
Reduce maternal, infant & neo-natal mortality rates.
To improve hospital services at the primary, secondary & tertiary levels.
Impart training to doctors, nurses and other paramedical staff to upgrade their skills & knowledge to improve quality healthcare in the state and improve medical education in the State.
---
More than 6400 to 7000 newly born babies are dying annually due to heart attack in Odisha. The only remedy is surgical intervention, and unfortunately that is yet to be fully materialised
---
Awareness about healthcare among tribal people is very low, what steps have you taken to bring more awareness?
There are many reasons for less awareness about healthcare in tribal areas, superstition is one of them. Traditionally, tribal people have got some belief that has to be broken and appropriate awareness should be created among them. In the long past Central Government came up with a scheme intended to create awareness in tribal areas but it failed.
We are trying to bring certain qualitative improvement in tribal areas by constructing hostel to accommodate tribal girls. Similarly, the stipend has been enhanced to three fold and also we are trying to put special health service centres in tribal areas. We are also working to provide safe drinking water to tribal people. We are trying lot of things, but it is such a complicated task that within a year or two, we may not be able to change everything. However will surely get positive results.
National Rural Health Mission (NRHM)
NRHM aims is to provide effective healthcare to rural and urban population throughout the state with special focus on the backward districts with weak human development and health indicators especially among the poor and marginalised groups like women and the vulnerable sections of the society.
Key initiatives of NHRM in Odisha are as follows:
Accredited Social Health Activist (ASHA)
The ASHA is appointed to take steps to create awareness and provide information to the community on determinants of health such as nutrition, basic sanitation & hygiene practices, healthy living condition for working conditions, information on existing health services and timely utilization of health & family welfare services.
Mainstreaming AYUSH
Mainstreaming of AYUSH in the health care service delivery system to strengthen the existing public health system.
Formation of Rogi Kalyan Samities
Rogi Kalyan Samiti is a management structure, which is a registered society, acting as a group of trustees for CHC/ hospitals/ to manage the affairs of the hospitals.
Mobile Medical Unit
Mobile Medical Units have been envisaged to provide preventive, promotive and curative health care in inaccessible areas and difficult terrains, which are underserved or unserved areas under usual circumstances.
Strengthening PHC/CHC/UGPHC to Indian Public Health Standards
To provide optimal expert care to the community and to achieve and maintain an acceptable standard quality care in terms of assured services to make the services more responsive and sensitive to the needs of the community.
Untied funds to Sub-Centers
The aim is to increase functional, administrative and financial resources and autonomy to the field units.
Technology is an important component of healthcare. Where do you see ICT in healthcare in Odisha?
Technology is definitely an important component. In Odisha, we are implementing ICT system in our hospital to record the details such as number of patients, diseases they are suffering and type of treatment offered to them. We have created a separate website to provide this information. But I must say that ICT alone, at this moment may not serve the purpose because the people, who are the beneficiaries, are not adequately educated and aware. So modern technology is really helpful but may not yield good results in tribal areas. Dedicated volunteers and honest salarlied employees with dedicated service will fetch better results.
For dedicated service, MBBS doctors are required but young doctors are reluctant to go to the rural areas. How will you achieve it?
I agree with you that young doctors are reluctant to go to rural areas but that is happening due to lack of infrastructure in those areas. Now, under NRHM, our first priority is to eradicate the infrastructure deficiency. We are trying to provide basic necessities which are required for a doctor to live and serve in rural areas.
NGOs are very active in Odisha, but results are not very satisfactory. What is the way forward?
Till the end of 6th Five Year Plan, we were entirely dependent on the government, but when it was found that government alone could not do it, a decision was taken that we should involve Non-Government Organisations (NGOs) in our development process so that there will be healthy competition. Today, in every forum there is NGOs and in a state like Odisha, there are 7500 NGOs, but I dont find the sincerity of the service. There are multiple problems. In the long run, especially in healthcare, we are focusing on creating centre of excellence such as AIIMS to provide better healthcare to our people.
Not only NGOs, the result of large number of central government policies are also not very satisfactory because people in the planning commission do not take into account the diversity of the State while formulating a policy. Work cultures, food habits, religious beliefs of tribal people are different from others. Thus, it is very tough to implement the policy with mandatory guidelines.
Out of 60 tribal species, 42 types live in district of Kalahandi-Balangir- Koraput (KBK) alone, there way of life is not identical. So without considering these factors, if you formulate a project, it will not be very fruitful. Therefore, we have to respect the diversity of India and that was imagined by late Biju Patnaik.
Few institutes of national importance have come up in Bhubaneswar, how happy are you with them?
I am happy with the establishment of institutes of national importance in Odisha and I believe change will definitely come but may not be of desired extent due to peculiar situation. For example, in 1991 census, total population was 3 crore 90 lakhs, in 2011 census, the population has gone upto, 4 crore 16 lakhs. In 1991, the representation of tribal population was 24 percent but in 2011 census it has gone down to 22 percent whereas general population has increased in the tune of one crore. It is a serious problem; therefore, we have to give special attention to tribal welfare. I am sure institute such as AIIMS, IIT, IIM will bring welfare in the society

Follow and connect with us on Facebook, Twitter, LinkedIn, Elets video