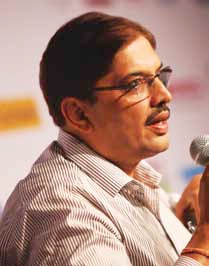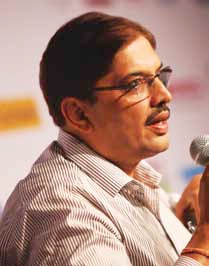 Dr Vishwas Mehta, Joint Secretary, Ministry of Health & Family Welfare, Government of India


Health is one subject for which we all are concerned about whether we like it or not. It is a fact that 6000 villages of our country do not have access to primary healthcare. Our medical colleges and doctors are focused in 5000 towns and cities. The medical education itself being the legacy of British Medical Education System is urban and hospital centric. After spending years in getting medical degrees, doctors have the tendency to work in cities. That is why any initiative to touch lives of rural people and provide access to basic healthcare to them cant really make any difference.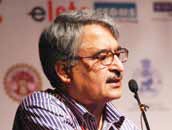 Dr Naveen Kumar Dhamija, Dy Commissioner (Training & Telemedicine), Ministry of Health & Family Welfare, GoI


We have more than 70 percent rural population and the medical expert available in the country is also 70 percent. However, they are available in cities and metros only. We should look at the potential of using ICT to improve this scenario when we know that we have 74.04 percent literate population. As per TRI January 2013 records, we have 893 million telecom subscriptions, 137 million Internet users as on June 2013 data, over 900 million mobile users which is the second largest mobile users in India.
Prof SK Mishra, Head Department of Endocrine Surgery, SGPGI Telemedicine


We expect to build a virtual national medical university where there will be virtual classrooms in each and every medical college with facilities for video conferencing in real time. Also facilities should be such that multiple institutions can participate. This is possible by creating a unique project national medical college network. This network should be a secure network where all the patient related information is fed.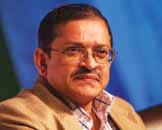 Dr V Balasubramanyam, Domain Consultant-Medical E-learning, St Johns Medical College, Bangalore


I feel for a better healthcare delivery, information is more important. If you want to know how medicine was practiced five years ago, you will need to read text books. If you want to know how medicine was practiced two years ago, you can read a journal. However, if you want to practice medicine now or in near future then switch to e Learning.

Follow and connect with us on Facebook, Twitter, LinkedIn, Elets video