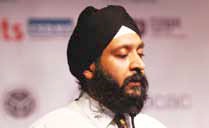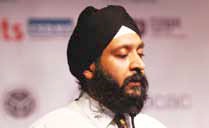 Somil Nagpal, Senior Health Specialist, World Bank

The arrival of private insurance and Third Party Administrator (TPA) which happened as recently 2001 led to investment and claim processing systems. A system that could help process and also help improve the business intelligence environment and create better management information is need of the hour.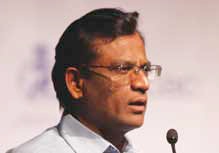 Dr Selvavinayagam, Joint Director, TNHSP/DPH, Government of Tamil Nadu

The interest of the insurance companies in ensuring cashless claim is limited. We have introduced standalone diagnostic center under the insurance coverage scheme and have been verifying the beneficiaries through our call centers. We have toll free, 24hours working call centers where they can contacted to address the grievances.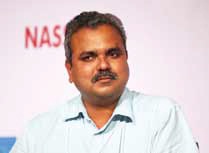 Dr Muralidhar Joshi, Director, Joshis Institute of Pain on Healthcare Regulations: How to Cope

You cannot drive a vehicle without a driver, either you have to drive or have to employ a driver thats the regulating authority. You cannot run a show just like that and working places like anesthesiology is such critical area where life and death is just the matter of three minutes. We call it reversible loss of consciousness. If it fails to reverse then it call irreversible and thats where come Indian Regulatory Authority (IRA). We require definite regulating authority at all levels and not only for that thing but secondly also for the drugs which are required for the patient.
Dhananjaya Reddy, CEO, Aarogyasri Health Care Trust

If you look at the statistics, in India almost 63 percent borrow for medical need and 12 percent sell assets. If you look into the rural areas, the poor patients already are suffering from various categories of problems, especially the farmers. This scheme has been initiated with the intension to give patient some kind of coverage, so that patients can be treated without paying money. The goal of the scheme was basically to provide cashless quality medical cover to all the families in the State of Andhra Pradesh.

Follow and connect with us on Facebook, Twitter, LinkedIn, Elets video