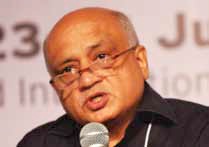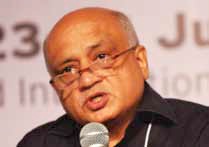 Dr Rajiv Kumar Jain, Additional Chief Health Director (Admnistration), Central Hospital, Northern Railway


In the last five years, the goal was on lowering maternal and infant mortality, malnutrition among children, anemia among women and girls and to address fertility issues. Unfortunately, none of the goals have been met. We have increased publically sponsored health coverage like Rajiv Gandhi Swasthya Bima Yojana. We need good investment on mHealth, telemedicine, need to increase use of Ayush and micro health insurance. We face disproportionate supply and infrastructure in terms of doctor, nurses and beds.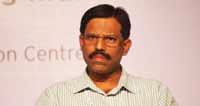 K Rajasekhar- Senior Technical Director, National Informatics Centre, Hyderabad


In a PPP model, there are health services under RTI. Information related to government health services should be provided within 48hours. In some time, we will able to create standardised electronic medical records and will have different technologies service oriented architecture, web services, cloud which will facilitate free flow of information to central repository.
P J Binu– Senior Engineer, Health Informatics, CDAC, Thiruvananthapuram

Data management system is a clinically information system with comprehensive electronic medical records for oncology care implemented at Regional Cancer Centre, Thiruvananthapuram. It covers various clinics- head and neck clinic, breast clinic, pediatrics clinic, chest and gastro etc, it integrated to existed HIS and telemedicine system.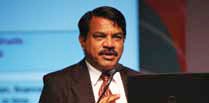 Dr Anant R Koppar, Chairman and CEO, KTwo Technology Solutions Pvt Ltd

There should be affordable and easily accessible services and the proper implementation with an eye on continuing cost control. In the PPP model, relationships dont go far; we need continued partnership model where the private party will work with the public enterprise for good of the citizen at large.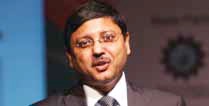 Subodh Satyawadi, CEO, GVK Emergency Management and Research Institute

There is a need of partnership. Nowhere have we achieved Millennium Development Goals, if we want to achieve the goal, we have to ensure healthcare for all. It will bring lot of benefits, costefficiency, higher productivity, accelerated delivery, customer focus and enhance the social service.

Follow and connect with us on Facebook, Twitter, LinkedIn, Elets video