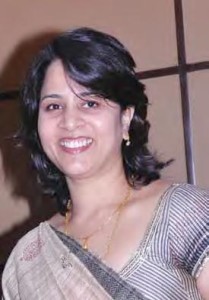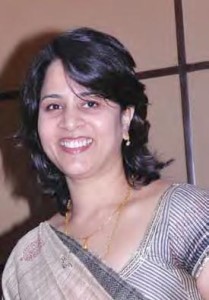 By Dr Sowjanya Aggarwal, MBBS, MS Fellow in Minimal Access Surgery & RM Gynaec Laparoscopic Surgeon & Infertility Specialist
Pushpanjali Crosslay Hospital (PCH), a 350 plus bedded super specialty hospital, serves to provide the highest quality of healthcare to a broad mix of local and international patients, and is amongst the few hospitals in the region to have accreditation by National Accreditation Board for Hospitals and Healthcare Providers (NABH). PCH has several highly specialised centers of excellence that comprise multispecialty treatment facilities for example Pushpanjali Institute of IVF and Infertility to treat infertility.

The centre is NABH accredited, ICMR approved, NARI registered and also ISAR and FOGSI accredited. PIIIs specialises in every aspect of ART of making babies through comprehensive services in IUI, IVF-ICSI, PESA, surgical sperm retri, donor eggs, surrogacy and fertility enhancing endoscopic surgeries.
Pushpanjali Institute of IVF and Infertility has state-of-the-art facilities for IVF-ICSI, fully functional advanced infertility laboratory for diagnostic and therapeutic tests. PIII trains doctors in ART techniques and conducts research to provide the best infertility treatments in India.
We recognise that infertility is one of lifes most difficult challenges, both medically and emotionally. Worrying about never having a child, undergoing invasive treatments and procedures, and handling the financial impact of treatment add dimensions unfamiliar to many patients, especially those who have had limited medical concerns before their fertility care. We encourage you to become an educated, active member of your treatment team so that together we can make the best healthcare decisions for you and your family.
In India, it is estimated that approximately 15-20 percent of all fertile age couples suffer from infertility. This figure is on the rise because of increased pollution, stress, competitive work environment and a hectic and fast paced lifestyle. The cause or causes of infertility can involve one or both partners.
Factors responsible for infertility
Generally in about one-third of cases, infertility is due to a cause involving only the male partner. In another one-third of cases, infertility is due to causes involving both the male and female. In the remaining one-third of cases, infertility is due to a cause involving only the female.
Causes of male infertility
A number of things can affect sperm count:
Ability to move (motility) or ability to fertilise the egg.
Abnormal sperm production or function due to undescended testicles, genetic defects.
Problems with the delivery of sperm due to sexual problems, such as premature ejaculation.
General health and lifestyle issues, such as poor nutrition, obesity, or use of alcohol, tobacco and drugs
Frequent exposure to heat, such as in saunas or hot tubs, can elevate your core body temperature.
Both radiation & chemotherapy treatment for cancer can impair sperm production, sometimes severely.
The closer radiation treatment is to the testicles, the higher the risk of infertility.
Age: Men older than age 40 may be less fertile than younger men.
In females, the causes could be:
Irregular ovulation or egg production, hormonal imbalance
Tubal block
Problems in uterus like fibroids, adhesions, synechiae congenital anomalies, chocolate cyst of ovaries
Unexplained
What happens first?
The first consultation is conducted with both partners together and consists of 30 minutes of in-person appointment. During this time, the information provided will be reviewed to determine the most appropriate clinical procedure and preliminary testing for cure. During this consultation, couples can ask and receive answers to the many questions they may have on their minds. After investigation, cycle management determines how the specific need of individual couples can be met. The treatment so recommended varies from one couple to another.
Success rates
At Pushpanjali, we are committed to providing the best chance of achieving the dream of parenthood through our consistent investment in our world leading science and individualised care. And our success rates show we are able to live up to that promise.
Pushpanjali has consistently provided the best possible chance of success for couples, compared to the average of other clinics, in Delhi and NCR.
What is the scope of fertility enhancing endoscopic surgery?
Laparoscopy- It is a surgical procedure that involves making very small cuts in the abdomen, through which the doctor inserts a laparoscope and specialised surgical instruments. The patient may be advised for this to help in diagnosing the cause of infertility.
Some causes of infertility, like endometriosis, can only be diagnosed through laparoscopy. In addition laparoscopic surgery can treat some causes of infertility, allowing patient a better chance of getting pregnant either naturally or with fertility treatments.
Hysteroscopy- It is designed to allow the doctor to view for defects located inside the uterus such as polyps, fibroids and adhesions and treat them at the same time and enhance the chances of their conception.
What is PESA/TESE?
Percutaneous Epididymal Sperm Aspiration (PESA) and Testicular Sperm Extraction (TESE) techniques are used when sperm is produced in the testes but the sperm cells cannot enter the seminal fluid.
With TESE, the sperm is extracted directly from the testis and with PESA it is aspirated from a tube lying next to the testis. The decision to use TESE or PESA will depend on the diagnosis. The sperm is then injected into the egg using ICSI.
What are the treatments available other than IVF?
Egg, Sperm and Embryo donation Some couples may need to consider the use of donated eggs, sperm or embryos. Deciding to undergo treatment using donated eggs, sperm or embryos will raise personal issues and requires careful consideration.
Sperm donation
It may be offered to couples with a sperm disorder or those with a high risk of passing on a serious genetic disorder.
Our sperm donors are carefully chosen, healthy men aged from 18 to 40, all of whom are screened for Hepatitis B and C, HIV. We try to match the donor with the male partner as closely as possible, with similar skin complexion, race, height, hair and eye color. Donor insemination can either be used alone or in conjunction with other procedures like IVF.
Surrogacy
Surrogacy is an arrangement in which a woman carries and delivers a child for another couple or person. The intended parent or parents, sometimes called the social parents, may arrange a surrogate pregnancy because of homosexuality, female infertility, or other medical issues which make pregnancy or delivery impossible, risky or otherwise undesirable. The sperm or eggs may be provided by the commissioning parents, but donor sperm, eggs and embryos may also be used. A gestational surrogacy requires the implantation of a previously created embryo, and for this reason the process always takes place through IVF.
It is not a simple process and requires commitment and dedication from all parties. Surrogacy requires that all parties wanting to enter into a surrogacy arrangement must:
Undergo counselling and assessment prior to treatment
Have a written legal agreement between the intending parent(s) and the proposed surrogate. The legality and costs of surrogacy vary widely between jurisdictions and is controlled in India according to ICMR guidelines.
IVF AND INFERTILTIY services offered at PIII are:
Intra Uterine Insemination (IUI)
In-Vitro Fertilisation (IVF)
Intra-cytoplasmic Sperm Injection (ICSI)
Male Infertility- Andrology Clinic
Surgical Sperm Retrival- TESA, MESA, PESA
Cryopreservation (Freezing of semen, Testicular tissue and Embryos)
Slow Freezing and Vitrification
Sperm Banks
Donor Program (Semen, Oocyte, Embryos)
Fertility Enhancing Endoscopic Surgery-Laparoscopy/ Hysteroscopy
Surrogacy
Laser Assisted Hatching
Blastocyst Culture
Frozen Embryos Replacement
Psychosexual Clinic

Follow and connect with us on Facebook, Twitter, LinkedIn, Elets video