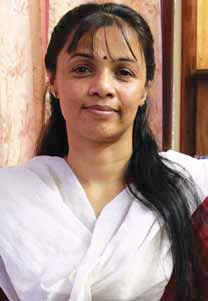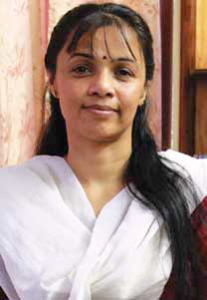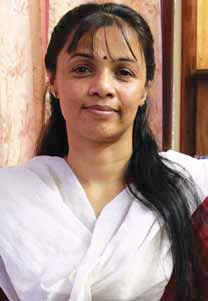 By Prof Prema Nedungadi, Center for Research in Advanced Technologies for Education (CREATE)Amrita University.
With 330 medical colleges, Indias medical education domain is one of the largest in the world. At the same time, while our hospitals have upgraded laboratory techniques, installed Electronic Medical Records (EMR) solutions, medical education in India have not kept pace in using technologies in the classroom. Experts estimate a large number of deaths each year in hospitals as a result of medical errors. In the context of patient safety, the pedagogical usefulness of animations and interactive simulations in healthcare is most interesting to consider.
Imagine a situation where hard to diagnose patient cases are electronically documented by experienced doctors and our future doctor students are allowed to practice and learn from them. Inspired by Amrita University Chancellor AMMAs vision that research and development should directly benefit the society, MEDSIM aims to provide medically accurate case simulations and reduce medical error and improve patient safety.
Under a research grant from DeitY, Government of India, the Center of  Research in Educational Technologies(CREATE) at Amrita University along with faculty and doctors from Amrita Institute of Medical Sciences (AIMS) and CDAC Trivandrum are designing an innovative, scalable and cost effective approach of using computer based medical simulation learning environment called MEDSIM to address this very issue. Computer based simulation facilitates learning through interactive problem solving and real time feedback but without the risk to patients. Amrita University has established itself as leader in simulation based development by successfully designing hundreds of virtual simulation based experiments for both schools and higher engineering education and the learning outcomes for thousands of students have been positively impacted through the computer based simulation approach.
The MEDSIM approach is aligned to the clarion call in the Medical Council of India (MCI) 2015 vision document that recommends immediate adoption of technologies like simulation in medical colleges.
MEDSIM is being designed to provide an easy to use learning environment to replicate clinical scenarios and allow features such as practice and feedback for medical skills development, exposure to difficult to visualise procedures, protocols and case studies with state of art virtual patient cases. The system is designed to be relevant to the Indian environment and confirm to our MBBS curriculum.
In MEDSIM, a medical student will interact with a virtual patient to obtain the history, conduct a physical exam and make diagnostic and therapeutic decisions. The student may pose questions to the virtual patient, order lab tests, and prescribe medicines. Students may review the results and responses before making diagnostic clinical and management choices. The students decisions have direct consequences on the virtual patients outcome.The pilot stage of the project will involve developing virtual patient cases with the guidance of doctors and real medical case histories in a couple of areas such as emergency medicine and critical care.


Follow and connect with us on Facebook, Twitter, LinkedIn, Elets video