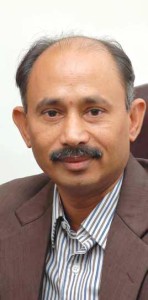 Sadananda Reddy, Managing Director, Goldstar Healthcare Private Ltd, sheds light on the dynamics of HIS & HMIS market
How do you perceive the market for HIS & HMIS in India?
Indian HIS market to grow at a Compound Annual Growth Rate (CAGR) of 15 percent over the period of 2010- 2014. Key factors contributing to this market growth is the rapidly developing healthcare industry in India. The Indian HIS market has also been witnessing growth in medical tourism.
What are the unique HIS/HMIS Solutions you have designed for Indian healthcare?
Goldstar Hospital Information Management System (GHIMS) Website is a comprehensive solution, which records transitions between patient, and service provider containing details about who did what to whom, when and where. GHIMS enables healthcare providers to improve the operational effectiveness, reduce costs, reduce medical errors and enhance delivery of quality care.
In technology front, what are the new development have come up in this field?
Latest technologies like ASP.NET, J2EE, relational database management systems based on SQL or Oracle databases are required. There are open source technologies, being a service organisation need to focus on quick service and numerable features benefits to be taken from technologies. From client server to Web based or cloud based application/solution is the need of the hour.
How much investment required procuring HIS/HMIS solution for a hospital infrastructure?
It starts from `10 lakh and above depending on required modules, number of nodes and size of the hospital in terms of beds. Max Healthcare has an ITO with Perot Systems worth USD 20 million. That includes infrastructure upgrade, EMR implementation, application support and clinical transformation. It is a private cloud hosted on the Dell datacenter. Fortis Healthcare has an ITO with HCL worth USD 15 million. That includes infrastructure upgrade, new application implementation and support. It is on a private cloud hosted in HCL data center.
Lower end of the spectrum is 20-50 bedded nursing homes. There are HIS products being sold for `5-10 lakh for licenses including support for one year.
What are the advantages the solution offers to the hospital caregivers?
Implementing right IT solution will promote seamless and complete clinical data capture and improve billable charges, including medical supplies, drugs, procedures, and ancillaries. The system produce more granular information for all inpatient encounters, more accurately reflecting care intensity; and its automated charge capture enable earlier identification of encounters that are potentially billable. A consolidated real time HIMS report would provide complete health status  of the hospitals to top and middle management. With the advancement in business intelligence, application makes departmental heads / administrators / management to have pictorial representation of information readily available to analyse outcomes and take decisions accordingly to enhance hospital/ institute reputation. Information can be stored, retrieved and communicated very easily and high security of data can be provided by remote data storage server, which can be placed geographically in farther location to save data in unfortunate natural or manmade calamities with in the vicinity of hospital data storage location.

Follow and connect with us on Facebook, Twitter, LinkedIn, Elets video