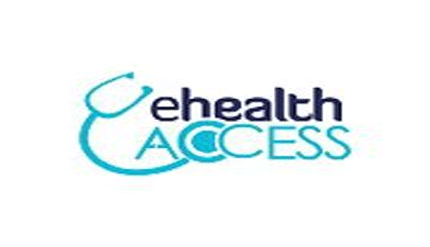 A hi-tech interaction platform for consultation between doctors and patients with state-of-the-art medical capabilities promises to bring doctors much closer to patients from any part of the country
Hyderabad: ehealth Access Pvt Ltd, a company focused on developing a healthcare ecosystem through Advanced Telemedicine Technology announced the launch of first of kind Virtual Medical Kiosk – a breakthrough technology innovation which enables patient-doctor consultation in a secure environment.
Patients and doctors can communicate through phone, web cams, video conferencing, messaging, or chat. The Virtual Medical Kiosk is embedded with a touch screen system, audio-video capabilities, diagnostic equipment, scanner and medical management software capable to record personal health data to give a real-life experience through a proprietary platform developed by ehealth Access, that facilitates on-demand, real-time consultations with medical professionals any time of day.
Commenting on the launch Mr. Ramprabhu T.K, Co-founder and Technology Director, ehealth Access said There is limited access to doctors in major portions of semi-urban and rural India.
The medical kiosk will act as a bridge to bring the medical practitioner closer to the people in need for medical consultation. Using technology as an enabler and accelerator we are leveraging the massive penetration of mobile and internet usage with technology innovations in connected devices and help doctors reach out to more patients. This will be the corner stone for making India Healthy by 2020."
With the launch of this unique product, ehealth is looking at penetrating and serving a wider mass of population. The way health care is delivered is a lot dependent on the physical access and availability of the medical practitioner.
Its based on face-to-face interaction between the doctors and the patient. But with this device the patients can consult a wide array of doctors at the touch of a button from wherever they are, whenever they want.
The device could be deployed in a variety of places: in a corporate for employee use, at a retail store, old age homes, or even in a gated community. The Virtual Medical Kiosk also aims to reach out as a channel to help Government towards the implementation of Universal Health Care programme (UHC) with the help of NGOs in remote places.
The Virtual Medical Kiosk serves as the second phase in ehealths efforts to help patients connect seamlessly to doctors.


Follow and connect with us on Facebook, Twitter, LinkedIn, Elets video