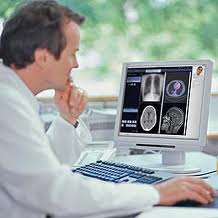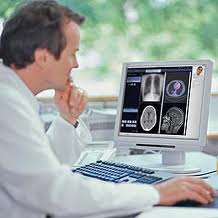 Health Level Seven International (HL7), the global authority for interoperability and standards in healthcare information technology, and the Health Story Project will present a complimentary Ambassador Webinar titled Capturing the Patient Health Story with Consolidated CDA on Tuesday, August 28, from 2:00 " 3:00 pm EDT.
Millions of clinical documents are produced each year"offering detailed and valuable health information not always available in an accessible format in a digital medical record.  This webinar will cover the latest on how the HL7 Clinical Document Architecture (CDA) standard can be used to support information flow between clinical documents and EHR systems.  The HL7 Consolidated CDA standard is referenced by the U.S. Office of the National Coordinator for Health Information Technology as a possible requirement for Stage 2 meaningful use of EHR systems.
Bob Dolin, MD, FACP, president and chief medical officer at Lantana Consulting Group, vice chair of HL7 International, and co-chair of the HL7 Structured Documents Work Group, will present the webinar along with Bill Beighe, Health Story Project member and chief information officer at the Physicians Medical Group of Santa Cruz County. Dr. Dolin is a co-editor of both the CDA standard and the Continuity of Care Document (CCD) implementation guide and has also been the co-editor of many CDA-based implementation guides, including the greenCDA. Mr. Beighe is also chief information officer for the Santa Cruz Health Information Exchange and serves on the board of CalHIPSO"one of the 60 federally-designated Regional Extension Centers.
To register for this free webinar, please visit https://www.hl7.org/events/ambassador20120828/.
Ambassadors present standardized presentations about HL7 as speaker volunteers. They are available to present at local, regional or national conferences. Please contact HL7 at +1 (734) 677-7777 if you would like to schedule an HL7 Ambassador for an upcoming event.
The Health Story Project was founded four years ago by the Association for Healthcare Documentation Integrity (AHDI), the American Health Information Management Association (AHIMA), the Clinical Documentation Industry Association, Lantana Consulting Group, and M*Modal. It is now a collaborative of over two dozen healthcare vendors, providers and associations. Health Story accelerates development of HL7 Clinical Document Architecture (CDA) Implementation Guides for common types of clinical documents, brings them through the HL7 ballot process and promotes their adoption within the industry. Over the previous four years, the initiative produced the first set of national data standards for clinical documents"use of which supports requirements for Meaningful Use of EHR systems. Health Story Promoter members include Fujitsu, Inofile, Lantana Consulting Group, M*Modal, Nuance, Optum and Verizon. The Health Story vision is for complete patient stories to be available in electronic medical records.

Follow and connect with us on Facebook, Twitter, LinkedIn, Elets video