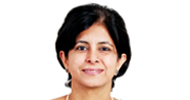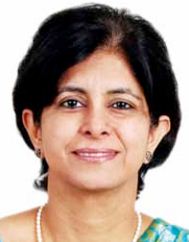 Dr Manvir Bhatia, Director, Neurology and Sleep Centre, New Delhi
Technology has an important role to play in helping us diagnose various types of sleep disorders. The most common disorder diagnosed is obstructive sleep apnea. To rate this condition, we need to talk to our patients, get information on their symptoms and carry out a confirmatory test known as, a sleep study. A sleep study is done through a  monitor which takes account of factors like brain activity, muscle, storing, breathing, oxygen, etc, over a period of few nights. We also have some gadgets and tools which are used to measure the quality of sleep recorded for five days, for one week for two weeks.
During sleep, a positive pressure is reported which is recorded by a device.  Technology is helping the patient for treatments in all aspects The latest in the sleep diagnostics area is the system for home monitoring,  which is much cheaper. The regulators in the USA were resistant to approving such monitoring initially, but now they have allowed it. The insurance companies are now taking this illness seriously and providing cover for them in their health plans. Similarly or chronic treatment, sleep labs are always effective and have shown a lot of improvement in therapy. There has been a  considerable improvement in the masks,  improvement in the machine especially for patients who have a heart problem with sleep disorders, lung problem along with sleep disorders. They require a different kind of machine.
Sleep labs are both hospital-based and clinic based. They are equipped with a range of devices to monitor sleep during the whole night. It records brain activity, muscle activity, breathing, snoring, movement, etc. throughout the night and here is a technician on duty the whole night to observe and record the data. People are now aware of such disorders and regular check-ups are also being recommended to patients to help them diagnose.

Follow and connect with us on Facebook, Twitter, LinkedIn, Elets video