In order to truly reap the benefits in clinical practice and shorten the warm-up period, education and awareness are most essential.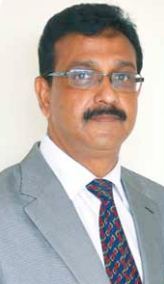 Dr BR Das,President Research & InnovationMentor – Molecular Pathology & Clinical Research ServicesSuper Religare Laboratories.

What is your view of the level of adoption in India of innovative technologies for diagnosing various diseases?
Over last decade globally there has been an unprecedented development and growth in lab medicine area with adoption of newer and innovative technologies for diagnosis and monitoring of diseases. Pathological market leaders as well as medium and mall labs are critically assessing the innovative and emerging technologies for a quicker adoption in clinical practice. he brightest example is adoption of Molecular Diagnostic technologies in India, particularly for screening, diagnosis and monitoring of major health threats such as TB, HIV and various types of Cancer. For years, DNA or RNA targets that can diagnose an infectious disease, identify specific gene variants that affect drug metabolism, or test for genes associated ith diseases such as cancer. At the heart of such tests lie amplification technologies such as real-time quantitative polymerase chain reaction (PCR), transcription-mediated amplification (TMA), target amplification, and signal amplification. Apart from these thegold standard Sanger sequencing andDNA fragment analysis or sizing applications using capillary electrophoresismore popularly known as DNA Sequencing are also key technologies crucial fordiagnosis of complex genetic disordersand other advanced applications suchas Predictive or Preventi Medicine.
Brief us about the plans of research department studying the role of right medical technology equipment in a hospital.
In the healthcare sector, the focus now is shifting from treatment to prevention as a way of improving patient outcomes and to contain costs. Two important growth drivers in the clinical setting include theneed for new biomarker assays as wellas for technologies that lower the costper test, and which improve accuracy,sensitivity, specificity,and quick turnaround. Besides robust scientific uations for establishing validity of thesetechnologies in Indian clinical settingsand hospitals, the commercial feasibility aspects are also critically uated.The economic argument is simple: moreaccurate diagnostic technologies leadto earlier and more reliable diagnosis, even when there are no symptoms, which in turn leads to earlier treatment and improved patient outcomes. In fact, our R&D has expanded role in nurturing the implemented technologies through education and awareness building activities for clinicians and hospitals, who are the key drivers in making thesetechnologies effective in efficient patient care and management.aid in accurately pinpointing diseasestates and recommend therapies thatare tailored to a persons unique genetic makeup or molecular signature.Incertain scenarios, MDx do more helpthan physicians diagnose illnesses; theyindicate prognosis as well as course oftreatment. Due to its explicit sensitivity,specificity, accuracy and rapidity, MDxcouldalso eventually explode the umber of patients coming to labs as wetransition from reactionary to more prospective healthcare.

Follow and connect with us on Facebook, Twitter, LinkedIn, Elets video