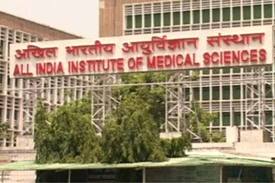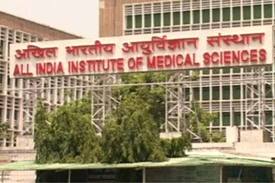 The cardio-neuro centre at All India Institute of Medical Sciences has started a prepaid cash card facility for patients. Patients can get a top-up for several tests and medical examinations once, avoiding the tedious job of standing in long queues.
A green or a blue card with a photo of AIIMS printed on it works like a Metro smart card. Patients are free to get top-up of any amount, depending on the payment to be made. The card can be bought at counter number 28B of the cardio-neuro centre, which is open from 8 am to 8 pm.
Three machines have been fitted at strategic locations at the centre building, where patients can swap their cards and the appropriate amount will be deducted.
For a blood test, Rs 15 will be deducted. If the patient wants another test after a month, one does not have to stand in queue again, and can directly go to the machine. This will save time and energy, said a staffer managing the cash card counter. The remaining balance in the card will remain intact, and the cards are being issued for free " patients need to buy on the top-up amount.
Currently, there is only one counter for making payments. One needs to pay every time a test has to be conducted. While the older facility will continue to work, patients have the choice to avail the prepaid facility too.
If somebody loses the card, the person can inform at the counter to get a new card free of cost.
Initially, the prepaid card service has been outsourced to a private firm. Once the AIIMS staff become familiar with the process and management of the facility, they will be made to handle it.

Follow and connect with us on Facebook, Twitter, LinkedIn, Elets video