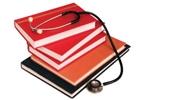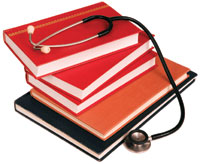 Indian medical education should imbibe updated technology in clinical as well as non-clinical areas
By Experts Group, Healthcare Practice, Frost & Sullivan
The Medical Council of India (MCI) is a statutory body with the responsibility of establishing and maintaining high standards of medical education and recognition of medical qualifications in India. According to World Health Organisation Health Statistics Report of 2012 " India has 10 nurses and 6.5 physicians per 10,000 people. On an average 1,000 doctors migrate abroad every year, this trend is seen in the last 3 years. Also, there are 335 allopathic medical colleges for approximately 35,000 students every year. Growth in number of medical colleges in India during 2009-12 has been at 1.1 percent with an addition of 46 new medical colleges.
As per 2012 population, India requires an additional 4.3 lakh doctors to reach at the mark of 1 doctor per 1,000 people. According to WHO estimates of 2012 India requires additional 5 lakh nurses to achieve the mark of 2 nurses (including ANM, GNM, LHV) per 1,000 people.
Loopholes in Medical Education  
The major problem in the education system is the gap in infrastructure. There is prominent divide seen between urban and rural education infrastructure. Other issues which need to be addressed are: skewed ratio of doctors to ever increasing population base leading to excessive work pressures in the public facilities; training on latest technology for diagnostics, tests and other clinical areas; adoption of modern education tools like ICT tools; very few world recognised education institutes for specialised courses; lack of sponsored student exchange programme on wider level for training abroad; changes needed in course curriculum level like inclusion of health informatics, quality, health management.
Some of the measures which are discussed across major forums includes imbibing updated technology in clinical as well as non-clinical areas and required level of training to be imparted. The indigenous systems of medicine should be promoted and brought in the medical system. More centre of excellences to be developed at state levels. ICT should be used to bridge the gap like online/offline conferences, case studies.
Medical Training in India
Continuous training is an important part of medical education; the issue that India faces is two dimensional with additional requirement of manpower and standardisation, requirement of education system across country. ICT tools will be important in imparting the training, education and capacity building programs and can play a key role in practical education. Continuous training of paramedical and nursing staff should be mandatory for all the institutions.
Rural-urban Healthcare Divide
The entire process of tutor, student and their environment has to be analysed with provision for their basic comfort, clean surroundings and safety. There must be basic facility for doctors in rural areas to treat the patients. Incentives and acknowledgement programmes should be implemented for doctors working in rural areas. Also, fixed term and duty rotation of doctors should be managed at the district college levels.  Prioritising the regions where there is acute need to upgrade the education scenario is required at both national and state level for greater focus. The 12th and 13th annual national health plan has identified 7 high focus states for medical education development.
Medical Infrastructure
Since there is a huge gap of current and desired number of doctors, the numbers would not be achieved radically in a year or so. We need a composite structure of support from government and doctors to fill the ever expanding gap. A 360 degree approach is needed to overcome the situation, few of them could be addition of more colleges not only for doctors, but also for nurses and paramedics, increasing the MBBS and PG seats as the pilferage can be controlled by a certain level only, equitable distribution of funds in infrastructure and capacity building; encouraging private participation into education. //


Follow and connect with us on Facebook, Twitter, LinkedIn, Elets video