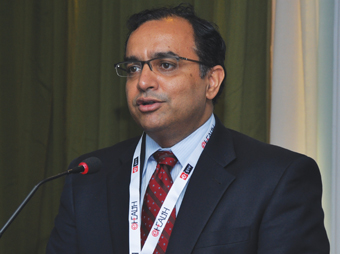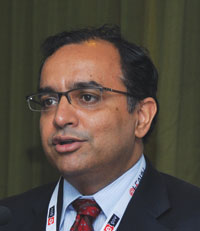 Elseviers web based, e-learning tool will help bridge the gap between demand for quality medical education and lack of faculty, skills and teaching aids
By  Rohit Kumar
The Author is Managing Director, at Elsevier Health Sciences, South Asia
Today medical schools are facing several challenges in producing larger number of well skilled doctors due to the changing demographics and the political environment of the country. There are over 35,000 students joining the medical profession each year in 335 medical colleges, 23,000 students joining each year in 290 dental colleges, and another 72,000 students enrolling in 1500 nursing colleges. At a time, there are around 1,65,000 students pursuing medicine, 92,000 students pursuing dentistry and another 2,16,000 students pursuing nursing. Medical institutions are growing at a rate of 5 percent YoY, whereas dental and nursing institutions are growing at four percent and eight percent YoY respectively.
To assess the need of the healthcare professional education market we conducted extensive research. It was observed that growth of this market has shown a weak link in the system-availability trained faculty and support staffs (which has a long gestation period i.e. 11 years for faculty and up to 5 years for the support staff) and unavailability of adequate cadavers/animals/patients for practical exposure. Since these are structural problems, government and regulatory body of healthcare professional education is pushing alternate solution for increasing efficiency of the existing human resources by use of digital products for enhancing the process of teaching/learning of theoretical and practical skills.
Medical students say that while attending the lectures and practical classes, they get so overwhelmed by the same topic taught in different subjects at different time, that it becomes very difficult to understand and visualise the important concepts, and then acquire the practical skills. Faculty also finds it painful to integrate the clinical and non clinical subject areas/ topics, and make lectures interesting and interactive. The greatest need to address the above issues lies in important and difficult practical concepts/skills as per the curriculum prescribed by the regulatory bodies. The Medical Council of India has now directed all medical colleges to use Information Technology for teaching medicine by establishing e-classrooms, e-libraries, and providing access to e-content. There is a growing mandate for e-learning and many college libraries now have computer terminals with e-journals.
Currently, there is no prominent provider in the market which provides one-stop solution aligned with curriculum. Some local publishers provide DVDs (with limited content) along with books which are not comprehensive enough. Elsevier has rolled out a product, which is a Web-based, e-learning tool for medical/dental/nursing colleges to supplement teaching/learning process. It will provide modules that will help bridge the gap between demand for quality education and severe lack of availability of faculty, skills and teaching aids.
We aim to serve the student by clearing important and difficult concepts along with giving enough exposure towards practical skills. This product will thus enhance our local publishing programme through brand building and faculty/ student relationship.
It is envisaged that in the early years of the product, many medical colleges will not have their own learning management systems, and will prefer the convenience of a full-managed and well-supported option for content delivery. The LX LMS supports the content delivery, access and entitlements, learner tracking, class management and assessment functionalities required to support the needs of our product.
Some larger seats of learning in India are starting to roll-out e-learning tools for their staff and students, including Learning Management Systems like Moodle and Blackboard. This trend is anticipated to continue over the coming years, and institutions providing such systems for e-learning delivery are likely to want to utilise a single virtual learning environment across all staff and students. This may also be the case in institutions where there are challenges around internet access, and where an intranet-based solution may offer improved performance for multimedia content, including animations and videos. For these institutions, we will ensure that we can supply content in IMS Common Cartridge and SCORM-compliant formats suitable for loading into most major learning management systems used by Indian educational institutions.//


Follow and connect with us on Facebook, Twitter, LinkedIn, Elets video