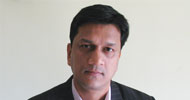 A fully integrated workflow involving RIS that is seamlessly integrated with HIS can result in enhancement of exam throughput by 30 " 50 percent a year after the installation, says Suresh Ranganathan, General Manager, Agfa HealthCare
By Anoop Verma, Elets News Network (ENN)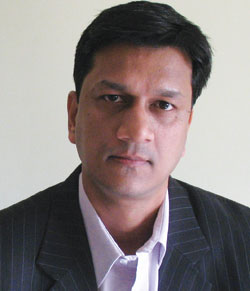 What are the focus areas of the RIS-PACS solutions that you are providing?
We are entirely focussed on engaging with premium healthcare institutions that require enterprise level RIS-PACS solutions. We are also dedicated to introducing simple and robust mini-PACS solutions for diagnostic centres and small hospitals. We believe that the synergy of imaging, clinical knowledge and information technology will create a unique momentum for healthcare professionals to improve efficiency and safety of care delivery to their patients.
When it comes to Indian hospitals, what are the key RIS-PACS requirements?
In our experience, key requirements that large health care institutions look for in an enterprise level RIS – PACS solutions include the following:
(a)     Image distribution within the wards, OTs and clinicians.
(b)     Additional functionalities on Single reporting workstations like Voice recognition for reporting & personalised clinical tools
(c)     Work-flow improvements to crash turnaround time for patients
(d)     Efficient archival & retri of reports and images etc.
What are the ways by which the strategically designed workflow in RIS-PACS leads to improvement in efficiency of healthcare?
A well designed RIS-PACS solution can lead to the following benefits:
(a) A fully integrated workflow involving RIS that is seamlessly integrated with HIS can result in enhancement of exam throughput by 30 " 50 percent a year after the installation.
Therefore, from a hospital CEO/Management point of view, this is a key productivity driver.
(b) Powerful clinical applications and tools like Voice Recognition greatly improve the radiologists capability to provide high quality diagnosis. Centralised Reporting and remote viewing allows faster and collaborative decision making which in turn benefits diagnostic outcomes.
Can you give us one example of how your RIS solutions have proved advantageous for patient?
Agfa Impax RIS solutions can accommodate robust Voice Recognition systems which helps the Radiologist to dictate the report and have immediate conversion to text. This in turn helps to reduce patient turnaround time.
What challenges do you face while selling and installing RIS-PACS solutions in India?
We face multiple challenges. There are issues with the quality of network infrastructure. The hardware environment is rapidly changing, as India is a fast growing healthcare geography. Understandably, there exists a priority to manage and tap growth opportunities. Productivity improvement initiatives like RIS-PACS have to compete with growth-oriented capital expenditure projects for funding.
In what ways can the UIDAI initiative be useful for healthcare practitioners in India?
Several sectors of the Indian economy have expectations from the UIDAI project. In the healthcare context, UID could be a universal tool for patient identification. Successful implementation of UIDAI can be the foundation for a new Electronic Medical Record initiative from Government of India.
Who are the key users of your systems in India? Are you also supplying your systems to government owned healthcare institutions?
There are some prestigious hospitals in the private domain that are users of Agfa Impax systems – Hinduja Hospital and Jupiter Hospital to name a couple. The Central Government owned, Sree Chitra Thirunal Institute of Medical Sciences & Technology, Thiruvananthapuram, have been using the Impax RIS – PACS solution for the last 6 years.
Do you see RIS becoming a tool for a coming together of different technologies, including knowledge databases and diagnostic reference systems?
RIS is helpful in defining the workflow for the Radiology department. Besides, the role of RIS is very important in successful PACS installations as well as clinical decision support systems.

Follow and connect with us on Facebook, Twitter, LinkedIn, Elets video