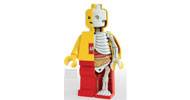 Prathap Reddys Apollo Group to invest `1,500 cr in Ahmedabad
Apollo Hospitals Group will invest Rs 1,500 crore on increasing the number of its beds to nearly 11,500 by March 2014, said Dr Prathap Reddy, Founder-Chairman of the hospital chain

While we had a full fledged hospital functioning in the city, we believe Ahmedabad needed an acute heart facility where intervention procedures could be carried on 24×7. The new facility will come up by July for which we have hired project consultant company to draw a plan for us, said Prathap Reddy, chairman of Apollo Group of Hospitals.
In Gujarat, where Apollo Hospitals and Cadila Pharmaceuticals Ltd have a 50:50 partnership, the duo has decided to launch an additional cardiac clinic by July this year at an investment of Rs 15 crore. They are also considering setting up one or two more hospitals in Gujarat, at a distance of nearly three hours from Ahmedabad, he said.
Nationally, by March 31 2014, the group is looking to add 2,500 beds at an investment of `1,500 crore. By end of 2012 alone Apollo intends to take up the total number of beds to 10,000 across its 56 hospitals.
Apart from expanding its 200 bed capacity at Apollo Hospitals Ahmedabad to 400, the group will also add four more clinics in Gujarat to its current six in the near future. While it has a 50:50 partnership with Cadila Pharmaceuticals for its operations in Gujarat, Apollo is taking the alliance international into countries like Kenya, Ethiopia and Uganda.
---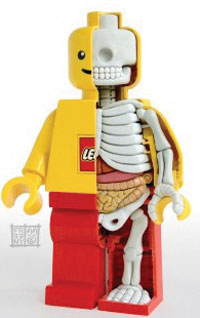 Technology
At the Cutting Edge in Human Anatomy
Medical informatics experts want to bring the digital revolution to studying human anatomy.
The BioDigital Human is a three-dimensional, fully interactive visualization program. While it wont completely replace old-fashioned dissection, its users can explore a human body in ways not possible with a cadaver, much less a medical atlas.
With traditional anatomy atlases, youre at the mercy of what theyve created for you. Here, you can manipulate it yourself, said New York University anatomy instructor Victoria Harnik, who helped design the BioDigital Human.
Unlike cadavers, the digital body can be explored again and again. Real dissections are one-shot deals.
BioDigital tissues and organs are also labeled so users can see how they connect to other parts of the body. The zoomable, rotatable computer-animated human is also linked to educational resources, like MEDLINE, that have information about medical conditions associated with their object of interest.
Ultimately the program could be used by patients to better understand their bodies, and also as a promotional tool for generating interest in science-related careers, said BioDigital Human developers Mark Triola and Jonathan Qualter, who presented the project April 11 at the TEDMED conference in Washington, D.C.
---
Japans Mitsui picks up 26 percent in Max NY Life
Mitsui Sumitomo Insurance Company (MSICL) of Japan acquired a 26 percent stake in Max New York Life (MNYL), the countrys fourth largest private life insurance company, for `2,731 crore. This is the second largest deal in the Indian insurance sector after Reliance Life sold its 26 percent stake to another Japanese insurer Nippon Life at about ` 3,062 crore last year. As per existing regulation, a foreign partner can hold only up to 26 percent stake in an insurance joint venture. After the deal, MNYL will be renamed as Max India Insurance Company. However, MSICL will have two representatives on the board of the new joint venture company.
Under a complex agreement entered into by the firms, New York Life will sell 16.63 per cent of its holding to MSI. The remaining 9.37 percent would be sold to Max India for ` 182 crore. Max India will then sell the 9.37 percent stake to MSI for ` 984 crore.
---
Health insurance planned by Nasscom
A 2.5 million people industry will be now benefited with the first of its kind initiative by an industry body. Nasscom with Oriental Insurance plans for health insurance plan for IT sector. This plan will substantially bring down the cost of providing insurance for small and medium businesses.
Nasscoms Techie-Health Plan has already committed over 200 companies to join the plan. The initiative plans to target 1,000 SMBs under the scheme in 15 months. There are different kinds of plans according to the number of employees in the company. A company with up to 100 employees will be offered a 30 person to 50 person cost savings and will have a cover of up to Rs 3 lakh for employees and their spouses and children. On the other hand, the cost of the plan for a 100-employee company would vary between Rs 1.5 lakh and Rs 9.5 lakh based on the plan. The benefits will also vary as per the premium for additional or advanced plans and will fairly cover even pre-existing ailments, maternity and new-borns
Insurance broking company Medimanage and third party administrator Mediassist will also be involved in implementing the scheme. With the healthcare costs increasing looking in to the private care, the insurance becomes a necessity to avail the best of the treatments. Nasscom is all set to showcase the plan and popularize the health insurance to those who seek better healthcare services.
---

Follow and connect with us on Facebook, Twitter, LinkedIn, Elets video