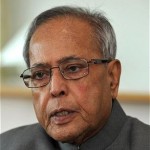 The Economic Survey has been tabled in Parliament by Finance Minister Pranab Mukherjee. The survey states that Rate of growth would be 6.9 per cent. Outlook for growth and stability is promising with real GDP growth expected to pick up to 7.6 per cent in 2012-13 and 8.6 per cent in 2013-14.

On the health vertical, the Economic Survey states that there has been an increase in public health investment in the country. The combined revenue and capital expenditure of the Centre and states on medical and public health, water supply and sanitation and family welfare has increased from Rs.53,057.80 crore in 2006-07 to Rs. 96,672.79 crore in 2010-11 (BE). In addition to increasing resource allocation for the Health Sector the Government is also playing a critical role in facilitating access to health care delivery channels, public and private through subsidised health, insurance schemes like the RSBY for providing basic health care to poor and marginal workers. The Rasthriya Swasthaya Bima Yojana (RSBY) is being extended to cover MGNREGA beneficiaries and beedi workers. This has been stated in Economic Survey 2011-12, presented by the Finance Minister, Sh. Pranab Mukherjee in the Lok Sabha today.
The Survey goes on to highlight that the Janani Shishu Suraksha Karyakram (JSSK) was launched on 1st June, 2011 to give free entitlements to pregnant women and sick newborns for cashless delivery, C- Section, drugs and consumables, diagnostics, diet during stay in the health institutions, provision of blood, exemption from user charges, transport from home to health institutions, transport between facilities in case of referral, and drop back from Institutions to home. A sum of Rs. 1437 crore has been allocated to the states during 2011-12 under the JSSK. In order to reach out to difficult, inaccessible, backward and under-served areas with poor health indicators, 264 high focus districts in 21 states have been identified based on concentration of SC/ST population and presence of left wing extremism for focused attention. A Mother and Child Tracking system has been introduced, which provides complete data of the mothers with their addresses, telephone numbers, etc. for effective monitoring of ante-natal and post-natal check-up of mothers and immunisation services.
The Survey also points out that the Janani Suraksha Yojana (JSY), which targets lowering of Maternal Mortality Ratio by ensuring that deliveries are conducted by skilled birth attendants, has shown rapid growth in last three years, with number of beneficiaries rising to 106.96 lakh in 2010-11 from 90.37 lakh in 2008-09. The issue of governance, transparency, and grievance redressal mechanisms are now the thrust areas for the JSY.

Follow and connect with us on Facebook, Twitter, LinkedIn, Elets video