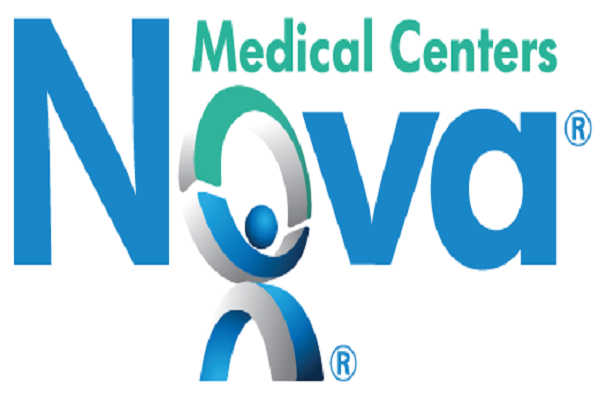 Day care surgery or ambulatory surgery is a concept that is heralding a change in ways of thinking and performing surgeries in the field of medicine. Established in May 2009, Nova Medical Centers has been a pioneer in the field of day care surgeries and has been responsible for increasing awareness about the option of single day surgeries, Sangita Ghosh De of eHealth explores.
With the growing concept of daycare surgeries and its fast increasing adoption rate by the medical centres, Nova Medical Centers, the specialised daycare surgery centre, has recently opened its second centre at Sadashivnagar, Bangalore. The inauguration of the new centre is part of Novas plan of establishing their presence across the country. NovaMedical Centres plans to develop 25 such centres across India by 2012.

Commenting on the scenario, Girish Rao, MD&CEO, Nova Medical Center said, The opening of the second center Sadashivnagar is a reflection of our commitment to making world-class surgical care more accessible. Even as the urban populace grows busier, day care surgery centres will enable them to availsurgical care without having to spend too much time.
Day care surgery or ambulatory surgery is a concept that is heralding change in ways of thinking and performing surgeries in the field of medicine. At a day and age where life is governed by time, the option of availing quality surgical care in the span of a day is a blessing for individuals and their families. Daycare surgeries represent the fact that a patient does not stay overnight at a healthcare centre and gets discharged in within a day. As a patient is treated in an outpatient setting, it is also known as Outpatient Surgery.
Researches say that around 70% of the total surgeries performed globally are daycare surgeries and this trend is also on the rise in India recently. In India, almost60% of all surgeries can be done in a daycare mode as the current infrastructure supports. In day care surgeries, in just one year, Nova has completed 650 surgeries in Bangalore.
The genesis
Day care surgery has been into practice for quite some time in developed countries like the US. In fact its become increasingly popular all over the world for many reasons. Firstly, with the advances in technology, doctors have been able to perform minimally invasive surgical (MIS) procedures, secondly, the newer drugs used for anesthesia allow patients to recover consciousness very quickly, so that they can go home soon after the surgery is over, and lastly, since modern painkillers are more powerful, patients experience much less pain after the operation and they can successfully relieve the pain themselves by taking these medications at home.
Studies worldwide have shown thatday care surgery delivers the same highquality care as that given to hospitalpatients are much economical. On anaverage, research conducted in the USAhas shown that procedures at day caresurgery centres cost 50% less than thoseat hospitals, confirms Nova.
In the modern day hospitals, apost-operative patient is discharged assoon as the critical period or immediatepost- perative nursing needs have beenmet with. This is evidenced by the establishmentof plenty of day care surgicalcentres in the West.
Day care surgery has been definedby the Royal College of Surgeons aswhen the patient is admitted forinvestigation or operation on a plannednon-resident basis and who nonethelessrequires facilities for recovery. Thisdefinition excludes upper and lowerGI endoscopies, outpatient proceduressuch as flexible cystoscopy, andminor superficial surgery under localanaesthetic.
The cases are usually carried out underlocal, regional or General Anaesthesia(GA) or monitored anaesthesia. Facilitiesand standards of care in the day caresurgical unit must be comparable to thoseprovided for in-patient. The patient is tobe formally admitted to day care unit, fullwork up and documentation is to be doneand there should be facilities to observe the patient for 12 hours and with thepossibility of admission.
Girish Rao
MD & CEO,Nova Medical Centers
Technology and equipmentsplay crucial role in daycare surgeries
Nova Medical Centers is a multi speciality surgicalcentre, where the cost of the surgery depends upontype of the procedure and duration, which usuallyranges between INR 5000 INR 1,25,000.
What is the total marketsize of day care surgeriesin India? What is Novasbusiness model?
The day care surgery market in Indiais pegged at INR 1819 crore of the overallsurgery market at INR 4600 crore. Novasunique business model is based on apartnership between the company anda team of 40 established surgeons frommultiple specialties. In each centre, whichcosts approximately INR 8-10 crores, asurgeon with atleast 10 years of experienceis invited to be a partner and has to makea minimum investment of INR 5 lakhand maximum upto INR 10 lakh. Also atNova, a surgeon doesnt have to share hisprofessional fees, in fact, as an addition asa partner he has a share in profits of hisrespective centre.
What are the types of daycare surgeries that Novaoffers?
At Nova we can perform over 700surgeries covering specialties like GeneralSurgery, Gynaecology, Orthopedics,ENT, Opthalmology, Plastic & CosmeticSurgery, Pediatric Surgery, Urology,Gastrointestinal procedures and Dental.
Nova Medical Centers at Koramangala,Bangalore has so far conducted close to650 surgeries in various specialities injust one year of operations.
Nova is a multi speciality surgicalcenter, the price range depends upontype of surgery done, which usuallyranges between INR 5000 INR 1,25,000,where a patient can save up to 30% to40% of the ammount he would spend ina corporate hospital, because the modelis efficient and capital expenses incurredduring a hospital stay are eliminated at a
day care center.
What is the role oftechnology and equipmentin day care surgery interms of quality anddelivery?
Technology and specially designedequipments plays a very crucial role inday care environment, as advanced technologiesand instruments for surgery arebare essentials for any day care surgerysuccess. And because of these advancetechnologies and instruments doctorscan now perform various complicatedand complex surgeries in lesser timewith better efficiency and accuracy. Alsothe latest technology helps in quickerrecovery.
What are the opportunitiesand challenges in day caresurgeries in india?
In India there is immense opportunityfor day care surgery as there is a hugerequirement for cost effective healthcarein the country. With the GDP growing at the current rate, healthcare expenditurewill simultaneously expand in the next5 years. Day care surgeries will hugelybridge the gap between the demand andsupply gap by providing cost effective andsuperior care.The challenegs as in getting skilled surgical staff is quite a big problem.Fortunately, India has a large pool ofsurgeons who have a vast expertise and knowledge. As we expand and move fromthe big cities we need to explore the bestto the available capacity.
What is the plan ofexpansion in India, and inabroad, if any?
Right now the expansion plans ofNova are purely focussed within thegeographical boundaries of the country.We plan to open up 25 such centres across the country by 2012. In the coming monthswe are planning to open two centres inMumbai and two in Delhi. Among the other cities identified for expansion intothe top 10 cities in India include Chennai,Coimbatore, Hyderabad, Kolkata, Pune,Amritsar and Jaipur.
Pointing to the advantages
> Pre-booked date
> Shorter waiting lists
> Earlier mobilisation
> Minimal disruption of patientspersonal life
> Earlier return to normal environment
> Reduced risk of cross-infection
> Less psychological disturbances inchildren
> Lesser chances of cancellation of
The new beginning
Established in May 2009, NovaMedical Centers has been a pioneer inthe field of day care surgeries and hasbeen responsible for increasing awarenessabout the option of single day surgeries.The medical centres are equipped with thebest in terms of technology and equipmentand the management and advisory boardinclude experienced professionals whoare amongst the pioneers in the field ofday care surgery.
Nova develops, acquires, owns, andoperates ambulatory surgical centres inpartnership with physicians across India.Nova provides leading physicians fromdiverse specialties with comprehensiveultra-modern facilities comprisingdoctors offices, operating rooms,diagnostics, imaging, health check up area,pathology laboratory, and a pharmacy.By specialising only in day care procedures,Nova improves the patient experience,increases operating efficiency, and offersunparalleled quality and affordability.
The business model
Nova is funded by the GTI Group,a New York based private investmentcompany, and New Enterprise Associates,a leading global venture capital firm.
Novas business model is based on apartnership between the company and40 established surgeons from multiplespecialties in each centre. Each centre has4-5 operating rooms and is equipped withstate of the art equipment to undertakesurgical procedures. The pre and postoperating beds/rooms are all equippedwith gas lines, monitoring equipment,defibrillator and are supervised by dutydoctors and trained staff. Althoughthe focus is on day care surgeries, eachcentre has provisions for overnight stayincluding doctors and nurses as well. Inaddition to surgical facilities, the centrehas outpatient consulting rooms anddiagnostics also.
Patient care and safety is core to Novasethos. Novas doctors and facilities utilisethe latest technologies including surgicaltechniques, advances in anaesthesia andequipment. According to Nova, it canperform over 700 surgeries in General Surgery, Gynaecology, Orthopedics,ENT, Opthalmology, Plastic & CosmeticSurgery, Pediatric Surgery, Urology,
Gastrointestinal procedures and Dentalthrough day care surgeries

Follow and connect with us on Facebook, Twitter, LinkedIn, Elets video