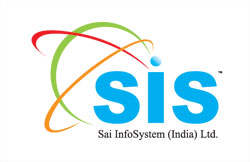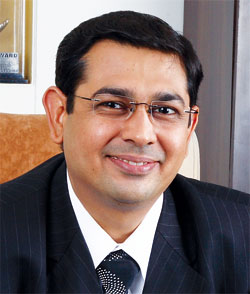 SUNIL KAKKAD
Chairman & Managing Director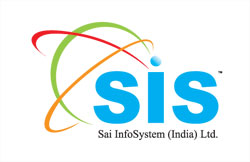 COMPANY NAME: SAI INFOSYSTEM (INDIA) LTD
Corporate Headquarters
Super Plaza, Sandesh Press Road, Vastrapur, Ahmedabad
Gujarat-380054, Tel: +91-79- 30110400, Fax:+91- 79- 26763072
Web: www.saicare.com

Contact Person
Samip Shah, Head of Department (Healthcare)
Tel: +91-79-30110500 Mob: +91-9327054454, Email: sales@saicare.com
COMPANY PROFILE
SIS, started in 1992, is one of the fastest growing end-to-end ICT (Information and Communication Technology) solution providers and leading system integrators of India. Today, SIS has spread its wings to hardware manufacturing, software development, system integration, data centre, healthcare solutions, telemedicine solutions and telecom services. With direct operations in 17 state offices and more than 100 support centers, SIS tries to cater customers in best possible time frame. More than 1000 associates help the company to fulfill their commitments and aspirations. SIS is IMS (Integrated Management System) certified company and the company has achieved turnover of `1500 cr (US$ 320 Million) in 2010-11, with a successful track record of 19 years in ICT hardware manufacturing and from a National to International presence (USA, Dubai Hongkong etc). It constitutes Emall InfoTech Pvt Ltd, SIS Global UAE, Kmpac Technologies Ltd and SIS Global USA Inc with 100 percent group holding equity.
SIS received ISO 13485:2003 Certification for design, mfg, supply, and installation, integration & commissioning of telemedicine / tele health system and related medical devices.
PRODUCTS
Hospital Management and Information System
SISs HMIS (Hospital Management and Information System) is a comprehensive solution for medium and large hospitals, nursing homes, and diagnostic centre, primary and community health care centres (PHC / CHC) and Rural Health Management. Designed and developed to automate, offers seamless integration of all activities of the hospital, increases clinical outcomes, operational efficiency, and improves financial outcomes.
BSNL-SIS is poised to make a difference in this field by leveraging its vast broadband infrastructure on landline media, by enabling Tele-Consultation and other innovative applications.
" Electronic Medical record (EMR)
" Tele-Cardiology
" Tele-Radiology
" Tele-Pathology
" Tele-Ophthalmology
" Tele-Dermatology
" Tele-ENT
VFONE opens up a great communication experience. With VFONE you can have live high quality video conferencing, instant messaging, web browsing, Bluetooth connectivity, and all that you always wanted for business communication. SIS VFONE also gets easily connected to bigger screen, and offers HD audio quality which ensures that get vivacious experience.
ACHIEVEMENTS
Largest Total Solution Provider – DQ Award
Best System Integrator " GESIA
Best Emerging Convergence Company Award " CMAI
Excellence in Providing Total Solutions " CMAI
Gold OEM Hardware Partner – Microsoft
USP: Convergent solution, Total solution Provider

Follow and connect with us on Facebook, Twitter, LinkedIn, Elets video