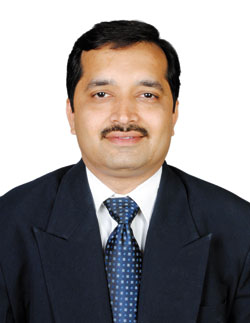 DR SAMIR TAPIAWALA


Chief utive Officer
COMPANY NAME: MEDIIT HEALTH SOLUTIONS (INDIA)PVT LTD
Corporate Headquarters
57 / 101, Jawahar Nagar, Road No. 6, Goregaon (West), Mumbai, India. Pin: 400062
Tel: + 91 22 2876 6459, Fax: + 91 – 22 – 2877 8934
Web: www.mediit.in

Contact Person
Dr Samir Tapiawala, CEO
Email: info@mediit.in, dr.samirt@mediit.in
COMPANY PROFILE
MediIT is the team of professionals from different fields (Medicine, IT and Finance), who came forward and joined hands together with the common objective: To provide simple and user-friendly healthcare solutions. The team MediIT has a perfect balance of the youth – the main driving force and the experience channelising this driving force. Founded in June, 2010, MediIT is a company providing healt care products and healthcare service. It has technical collaboration with DigiMobile Pte Ltd, Singapore and Cascade IT Solutions.
PRODUCTS
Motion® Computing Tablet PCs : Motion® Computing is the first company to deliver true mobile point-of-care computing with the C5 Mobile Clinical Assistant (MCA). Motion®s Healthcare services are focused on helping hospitals and clinics realise value from mobile point of care initiatives at the edge of the network.
MediIT has been appointed as re-seller in India for motion computing products. Weve following models:
C5v Mobile Clinical Assistant (MCA)
Mobile Clinical Workstations (MCW)
CL 900
J 3500
F5
Powering Mobile Point of Care and Improved Workflow:-
Designed with clinicians in mind, the Motion® Tablet PCs delivers mobility and reliability at the point of care. The industrys first Mobile Clinical Assistant (MCA), the C5v was designed specifically for healthcare environments in partnership with Intel® health and based on input from thousands of clinicians worldwide. Lightweight, rugged and fully-sealed to ensure compliance with infection control protocols, these Tablet PCs are built for fast-paced healthcare workflows. Combining the Motion® C5 Mobile Clinical Assistant (MCA) with the Mobile Clinical Workstations (MCW) offers even more flexibility for improving clinical productivity, optimising EMR utilization and enhancing clinical satisfaction by delivering true mobile point of care.
KEY FEATURES
The Intel® Coreâ" i7 vProâ" processor, offers uncompromising levels of power, security and manageability
Newest display technology with AFFS + LED Backlight
Dual input : Multi-Touch and Digitizer Pen
Durable Gorilla glass, now standard, for up to 4 x breakage resistance over standard glass
MIL-STD-810G protection against drops (up to 48)
Optional solid state drive (SSD) for extreme shock and vibration protection (up to 128 GB SSD)
IP54- tested against dust and moisture
Front " facing digital web camera
Enhanced 3.0 megapixel digital documentation camera
Gobi mobile broadband with enhanced GPS functionality
Built in Wi-Fi, Bluetooth
Biometric fingerprint reader; barcode reader; RFID reader; smart card reader
MediIT invites companies into the development of EMR / EHR, RIS and LIS to partner with us to provide the complete mobile solution to healthcare professionals.
USP: To develop total automated Healthcare Delivery System i.e. : Simple, Effective and Proactive for the end-users


Follow and connect with us on Facebook, Twitter, LinkedIn, Elets video