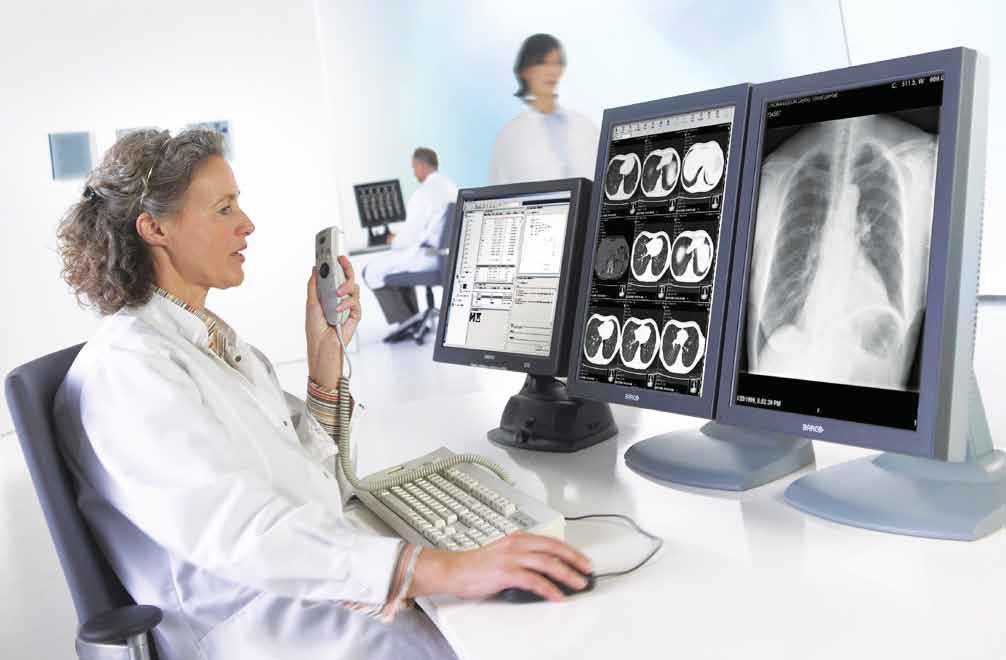 The highs and lows of healthcare information technology
By Divya Chawla
There has been a recent surge of IT applications in healthcare and health entities across the globe are increasing their IT spend. India being a low-income country, and while pockets of extraordinary innovation exist, its national health IT infrastructure continues to lag. While on the one hand, India is considered to be an IT hub, on the other, it lags behind in the adoption of health IT as compared to the western world. Statistics suggest, that large corporate hospitals in India spend less than 1 percent of their operational budgets on IT, while hospitals in the west spend somewhere close to 3 percent on IT applications. Dr Rajendra Pratap Gupta, Chairman" Board of Directors, HIMSS Asia Pacific India Chapter says, "India is often quoted as the IT capital of the world, but it faces challenges multi-fold. It has both opportunities as well as threats to handle simultaneously. India still needs to leverage its technical competencies and market it more aggressively the world over. We are not just an IT body shop, we have the best transformative brains working in the IT sector, and the world has to fall back on Indian IT to draw system efficiencies and also save cost."
Ray of hope
India has witnessed the set-up of a number of pilot projects on ehealth over the past years by private concerns, corporate, NGOs, medical colleges, and research institutions.
In 2003, the Department of Science and Technology, Ministry of Communications and Technology, in consultation with Apollo Health Street Limited created an Information Technology Infrastructure for Health (ITIH) Framework. The framework is a guideline document and comprehensive roadmap that prescribes IT standards and guidelines for each stakeholder across diverse healthcare settings in India with the goal of building an Integrated Healthcare Information Network.
The Indian Space Research Organisation (ISRO), through its telemedicine projects has successfully connected 42 super-specialty hospitals with 8 mobile telemedicine vans and 200 rural and remote hospitals through INSAT satellites, throughout the country. So far about 3 lakh people have benefited from this programme. Facility of telemedicine will be provided in district hospitals and government medical colleges.
eHealth Initiatives to be undertaken during the Eleventh Five Year Plan
Training, education and capacity building for eHealth
Monitoring by e-enabled HMIS to ensure timely flow of data and collation to be used at various levels
Geographical Information System (GIS) resource mapping of various health facilities (allopathic and AYUSH), laboratories, training centres, health manpower, and other inputs to optimise utilisation
Providing service delivery and other e-enabled activities like, disease surveillance, tele-consultations, health helpline, district hospital referral net, and e-enabled mobile medical units
Impediments to Health IT
Absence of government policy to
promote use of health IT

Lack of government funding

Low computer literacy

Lack of proper infrastructure

Legacy systems

Lack of proper standards

Privacy of data
The Ministry of Health & Family Welfare has also launched various projects in this direction including the Integrated Disease Surveillance Project, Tele-ophthalmology project, National Telemedicine Grid, National Onconet Project, National Medical College Network and National Digital Medical Library Consortium.
The Ministry of External Affairs initiated the SAARC telemedicine network and Pan-African eNetwork project that promote the use of ICTs in healthcare. The National Informatics Centre developed various telemedicine and hospital management software and got involved in ehealth projects in Orissa and NE states.
Realising the benefits of healthcare IT, the Eleventh Five Year Plan stresses on the appropriate use of IT for an enhanced role in health. The plan explores the feasibility of setting up a National Grid to be shared by healthcare providers, trainers, beneficiaries, and civil society. India already has the advantage of a strong fibre backbone and indigenous satellite communication technology with trained human resources, which will facilitate the implementation of this. Health Management Information System (HMIS) would be an important new initiative during this period. The government plans to establish a computerised web enabled data capturing and analytical system to provide valid and reliable data and reports for use at all levels. The HMIS will also integrate the various vertical systems having their own reporting machinery into an integrated umbrella of holistic ME to cater to the needs of Sarva Swasthya Abhiyan.
Eventually, the Integrated Disease Surveillance Project (IDSP) will be a by-product of the HMIS.
Market forecast

The global healthcare IT market is estimated to be US $53.8 billion by 2014, growing at a CAGR of 16.1 percent. It is expected that the market for general applications in health IT will grow at an overall CAGR of 13 percent from 2009 to 2014. EMR services, within the health IT market in India, have a high growth potential with an estimated CAGR of 13.5 percent from 2009 to 2016.
While healthcare IT spending in most emerging Asian economies has increased appreciably, yet certain developed and emerging nations are still lagging behind. Considering the global aspect, judging by percentage of healthcare IT spending as part of overall national IT spending, Australia tops the chart, followed by China, Malaysia, New Zealand, Philippines and Vitenam. The trends and spending patterns of Australia have been found to be most typical in the region, resulting in sustained growth of the market, at a pace that is even higher than many of the currently emerging economies.
The changing paradigms suggest that the global healthcare IT market will touch the pinnacle of growth in coming years; and India will be an integral part of this growth.
Follow and connect with us on