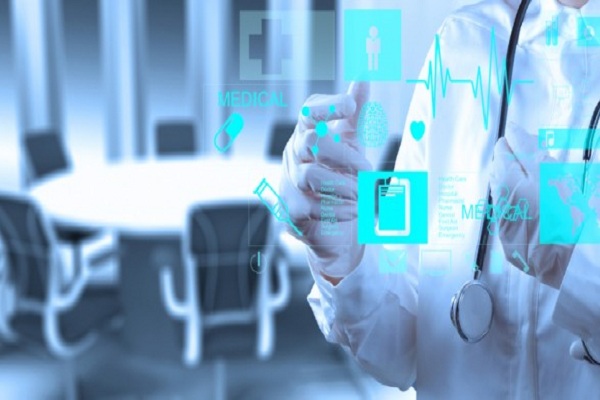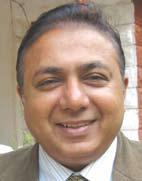 GP capt (Dr) Sanjeev Sood, Hospital and Health Systems Administrator serving in indian air force, Jodhpur, provides useful insight into the benefits achieved due to successful digitisation of a hospital in the USA.
The Indiana Heart Hospital is revolutionising cardiovascular services in central Indiana, providing the state's only 24-hour cardiac emergency room, a cardiologist on-site 24/7/365, all-digital technology allowing for faster, more efficient care, and a team of caregivers with a passion for your life.
America's largest industry, healthcare, is struggling to contain cost, unacceptably high medication errors and improve quality. Thousands of healthcare facilities world over, private and public, attempt to do it. Not all are as successful as Indiana Heart Hospital (IHH), in Indianapolis, Indiana, which offers complete integrated cardiovascular care, including heart surgery, bypass surgery, angioplasty, outpatient cardiac rehabilitation and more. As one of Indiana's top-100 cardiovascular hospitals, The Indiana Heart Hospital is revolutionising cardiovascular services in central Indiana, providing the state's only 24-hour cardiac emergency room, a cardiologist on-site 24/7/365, all-digital technology allowing for faster, more efficient care, and a team of caregivers with a passion for your life.
The challenges
Heart disease is the number one killer in the United States and globally, and in a cardiac crisis each minute matters to salvage the myocardium. Indiana Heart Hospital (IHH) is a new cardiac digital hospital that wants to save lives by radically cutting the time it takes to treat a heart attack, door to needle time. In addition, this for-profit hospital must make sufficient profit for its investors to remain economically viable. Decisions are being made constantly by physicians, nurses, administrators, and other employees. Some decisions must be made very quickly, so the necessary data and information must be available at the right time and place in seconds (Embedded real time business technology). Also, the hospital must be managed efficiently.

The solution
IHH is the first wholly digital hospital in the United States. At the heart of the hospital information system, there are 18 terabytes (in 2005; today more) of data stored in a network of IBM Shark servers. The shark servers enable the storage of both historical and real time data. When a patient arrives at the hospital, his or her medical records can be retrieved and displayed on a screen in 15 seconds; so quick decision can be made on what treatment or investigations the patient needs to undergo. The results of any new test are immediately added to the patient's electronic medical records. Of the various applications available for planning and analysis, especially in the financial area, IHH uses software solution provided by mezzia.com. The software also enables improved communication within hospital, as well as generating meaningful information for financial and operational decisions. The data and software tools are accessible to all authorized staff. All doctors, for example, have pocket-size wireless tablet devices for data access, entry, and communication at the point-of-care. The digital system enables doctors to type in and send orders to the pharmacy or to testing laboratories using electronic templates CPOE (Computerized Physician Order Entry). All records are digital, including X-ray films and use PACS.
The hospital communications and collaboration systems (Centricity, from GE healthcare) eliminate delays in the supply chain management. Doctors and other employees can consult each other, make quicker joint decisions, and locate experts quickly when needed (even outside the hospital). Centricity runs across 60 Compaq servers with Window NT and 600 laptops and other devices. Some data can be accessed by touch screens to increase speed. In addition, there is a computer next to each patient room. Medications are tracked by more than 100 wireless barcode scanners to eliminate patient misidentification and threat of any spurious drugs.
New devices and technologies are added all the time (e.g., sensors for vital sign monitoring). The inputs from such devices go directly to the patient's electronic chart (near the bed) as well as to the medical records. The electronic chart enables nurses to enter patient status in real time and also verify the output of the automatic vital signs monitoring. The doctors also enter data into the system when visiting the patient – no more scribbled notes in the hospital.
An example of digital applications in the use of digital pens that overcomes the problems of doctors with poor handwriting (see Logitech.com).
The results
All this enables nurses to stay longer with patients, increasing their safety. The digitisation contributes to a 40 percent reduction in average length of stay at hospital (ALOS), 75 percent reduction in medical errors (adverse events), and significant increase in the number of patients treated in the hospital (bed turnover interval, which helps in profitability). Also, all computer transactions create an audit trail that increases accountability. In addition, having more consistent data to analyse promotes best practices that make the hospital more efficient and patients safer and healthier. Finally, the system helps the hospital to comply with government regulations like HIPAA of 1996.
Lessons for Indian hospitals
Not many Indian hospitals have been as successfully able to implement ICT solutions in their facilities as IHH, and those who have implemented, have not been able to fully incorporate and integrate in their work culture and achieve seamless, paperless and filmless environment. Further, the use of mandatory barcoding by suppliers shall help in checking fake drugs and facilitate efficient inventory management.
Thus, technology can be a big facilitator and enabler, if not panacea for all problems afflicting Indian healthcare industry. If adopted judiciously, it can enhance operational efficiency, contain costs, and improve decision making and quality of healthcare delivery.
Follow and connect with us on