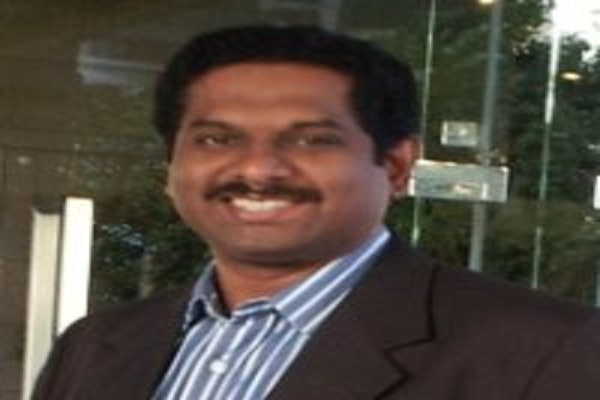 Adoption of patient centric web-based integrated solutions have become indispensable for all healthcare facilities.
---
Improving the quality of patient care and the productivity of physicians and their staff, enhancing organizational efficiency, and providing a better patient experience are becoming the de-facto requirements in the healthcare industry. This means that collaboration between various stakeholders like clinics, hospitals, doctors, patients, and labs is extremely important for better healthcare. Hence, the drive towards electronic records and seamless availability of patient information becomes all the more important.
HealthObject, a flagship product of IdeaObject, is widely recognised as a healthcare enabler improving patient care coordination, enhancing provider productivity and facilitating knowledge management activities. HealthObject improves the efficiency and productivity of physicians and support staff and is targeted towards clinics, multi-specialty clinics, diagnostic centres, nursing homes, and medium and large hospitals.
HealthObject comprises of three main components:
HealthObjectCore: provides comprehensive administrative and clinical functionality used by doctors, administrators and other care providers. It supports management of uniform processes and practices in a multi location and multi-specialty care setting.
Patient Portal: an online web portal through which the patients can login in a secure manner and view their medical records such as prescriptions, lab results, discharge summary, etc. The patient can search for doctors and schedule appointments online.
DisplayObject: a digital information signage that can be set up in the reception / waiting area / lobby through which the clinic / hospital can display slide shows comprising of facilities offered, awards received, disease awareness, healthcare education, appointments, doctors' availability and much more. The display panel can pull-in real-time information such as next appointment, doctors' holidays and display them. Hospitals can also use these displays to promote health care related products and services of third party providers on a revenue model.
Would your practice benefit from HealthObject?
Some of the strategic considerations that practices can take into account before deciding on a modern healthcare enabler technology like HealthObject are:
Does your practice occasionally face errors due to illegible paper records?

Are you trying to be in touch with patients to ensure that they keep up with their treatment schedules?

Do you spend a lot of time in locating patient records or have you faced the problem of lost patient records?

Do your care givers spend a high percentage of their time documenting interactions with patients manually?

Do you maintain a fair strength of full-time employees just to maintain paper-based medical records?

Do your physicians spend a humungous amount of time doing administrative tasks?

Do you face problems in retaining technology resources that helped you in building your own healthcare systems? Or you don't have the necessary technology know-how to build and manage your own healthcare system in the first place?

Do your patients spend a lot of time in getting to see the physicians' due to unintelligent appointment scheduling?

Do your physicians spend a considerable amount of time in going through the patients' case history using paper-based documents available?

Do you want to make your facility a place where patients can learn a lot about healthcare through display screens?
If your answer to any of the above considerations is 'yes', then HealthObject can certainly help your practice.
"Multi-nodal implementation of HealthObject makes it a healthcare enabler of choice for medical chains. It is a secure, reliable and high performing application built using Microsoft.NET 3.5 framework."

The Technology behind HealthObject
HealthObject is a secure, reliable and high performing application built using Microsoft . NET 3.5 framework. It is built on open standards based web services (service oriented architecture) and is easy to integrate with existing best-of-breed solutions. The user interface is windows presentation framework (WPF) based and it provides a rich user experience.
Key Differentiators


Solutions like HealthObject were considered possible only for large hospitals and medical groups; but the on-demand model of HealthObject makes it viable for smaller practices. HealthObject, due to its intuitiveness, has a very high user adoption rate. Many small and medium healthcare practices typically have problems related to the adoption of a healthcare enabler and hence the benefits of using one were not realized by them.
Multi-nodal implementation of HealthObject makes it a healthcare enabler of choice for medical chains. Some of the differentiators are:
User Adoption: Intuitive, easy-to-use interface with WPF, drives higher user adoption and in turn higher productivity.
On-Demand: Available as an on-demand solution (also, known as SaaS) and works on a pay-as-you-go model.
Configuration: Highly configurable workflow at an organizational level and high-level of personalization at an individual level.
Security: High level of security with authorization and authentication at each activity level and complete audit log of transactions.
Multi-nodal: Multi organizational and multi location model; available both as an on-demand and on-premise solution.
Reports: Management of dashboards for patient analytics and practice performance metrics.
Benefits of using HealthObject

HealthObject offers providers the ability to better serve patients and improve the productivity of the healthcare practice. To summarize:
Better patient care through greater access to information

Increased flexibility as to where and how physicians work

Fewer errors by eliminating paper-based systems

Reduced costs through streamlining manual processes and eliminating paper files

Ability to see more patients with a smaller support staff

Ability to locate information quickly

Reduced patient wait times; easier scheduling of appointments
Down the Road

HealthObject aims to offer this solution on handheld platforms, for physicians to access it easily from anywhere and anytime. Higher adoption of healthcare systems will mean availability of a number of solutions, which have to become interoperable. This would mean adoption of standards and HealthObject would comply with those standards and will set the tone for the industry in terms of interoperability.
Essentially, HealthObject will become the nerve centre of consumer centric healthcare systems, where the customer will have control over where he can get the best services at a cheaper cost and higher quality.

Follow and connect with us on Facebook, Twitter, LinkedIn, Elets video