As healthcare providers gear up for handling challenges on day-to-day basis, they should need to be equipped with modern technologies. In its bid to find out whether printers and papers are still relevant in today's paperless technologydriven world, the Elets News Network (ENN) team recently conducted a survey in hospitals across the country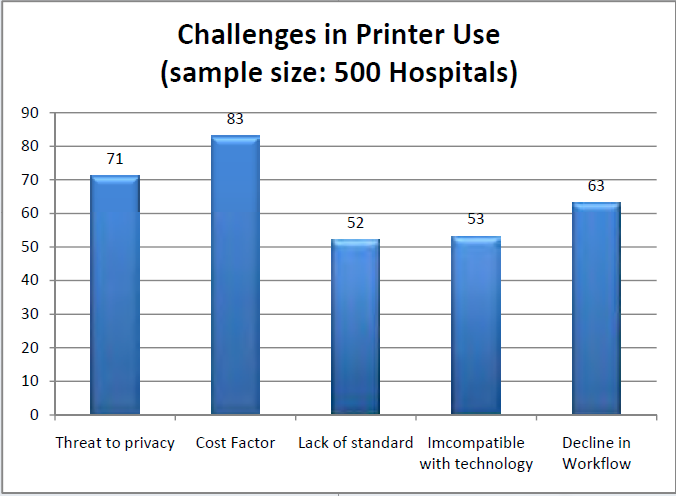 Today's healthcare industry is more proactive in maintaining accountable health management. This emerging model is based on digital health framework that enables to coordinate care across the healthcare ecosystem. Emerging healthcare technologies like Electronic Health Record (EHR) and Electronic Medical Record (EMR) have ample potential to improve patient care by managing their medical and personal information efficiently and effectively. However, implementation of EMRs and EHRs across Indian hospitals is appallingly low because of the high cost, lack of training, past experience of users, interoperability, security and privacy, fear, user interface, communication, incentives and leadership issues involved in the same.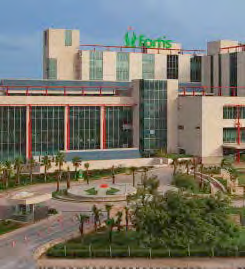 "We have electronic system for flow of information but still we require printers because even paperless office cannot do without documentation. The major challenge with the printers is that it is difficult to secure the information on the network. We use multifunction printers and we have a planned budget for them."
Dr Dilpreet Brar,
Regional Director, FMRI

According to our survey, around 70 percent of the hospitals outsource their printing and imaging tasks due to higher costs. They, however, believe that having in-house printers results in the reduction of turnaround time-it saves the time involved in transporting the documents back and forth.
Challenges
As printed/scanned documents pass over a network, the patient's privacy gets compromised-those can be viewed, shared or even tampered with at the will of the staff. Security and privacy has always been a concern for the hospitals, and the need for the physicians to have their patients' information secure is considered sacrosanct in the trade. But a major barrier in implementing in-house printing and imaging solutions is its high cost. Then there is no uniformity in standards while procuring printers. This sometimes works as a deterrent for the administration in going for quality printers. Most printers are not compatible with the HIS / HMIS software.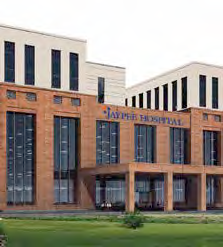 "I believe printers and papers will remain in marketfor long time as a lot of  communication is still done in the papers. Cost efficiency,leading to savings and efficiency are the major parameters which we look for
while buying these products."
Mr. Alok Khare
Vice President – JIL IT (Jaypee Infratech Limited Information Technology)
Jaypee Hospital, Noida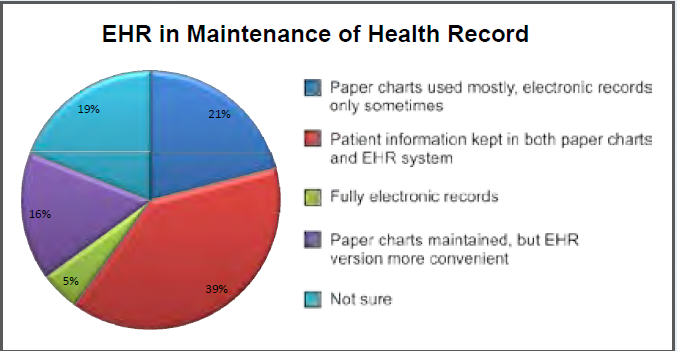 Way Forward
Despite the fact that healthcare service provider comes across rising operational costs and new regulatory requirements on day-to-day basis, it has to be more efficient while ensuring quality patient care with utter safety.
Hospitals are increasingly handling enormous amounts of documentation in the form of referrals, consultation reports, historical patient data, diagnostic reports etc. All this data fed into the EMR further creates documents like prescriptions and handouts for patients and doctors. With such an increasing need for documentation, choosing the right printer and scanner becomes crucial.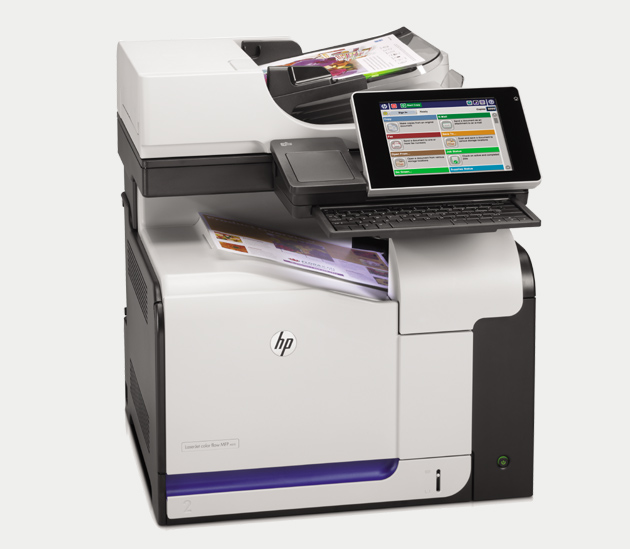 In order to find out which technology solution hospitals prefer to get efficient, tangible and improve outcome data, 66 percent of hospitals voted for HP Printers.
To help the healthcare industry realize the goal of delivering collaborative care, HP has developed innovative solutions that give healthcare providers around the world the opportunity to achieve process efficiencies, tangible cost savings, and improved patient solutions.
Reducing human error and costs, increasing user productivity and the return on investment, HP has consolidating many functions like faxing, printing, scanning and copying into cost-effective multifunction printers. Rather than offering a single product, HP offers a wide variety of imaging and printing solutions falling across three tiers. These solutions are built to optimize your infrastructure. HP provides solutions to monitor the use of printers in a network to monitor the usage.
HP also helps connect the various hospital facilities like hospitals ambulatory clinics, rehabilitation centers, nursing homes and physician's offices to deliver integrated care. Because of close collaborations with leading healthcare software providers, HP machines are also built with future Health Information System (HIS) and clinical software applications in mind thus minimizing the need to upgrade the hardware.

Recommended from all portals