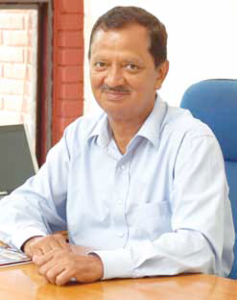 As health insurance policies are becoming complex, the job of payer organisations is getting tougher. Diwakar Nigam, Managing Director, Newgen Software Technologies Ltd, talks to Monalisa, ENN, about how solutions such as BPM and ECM can streamline operations and reduce costs
Could you please share an overview of the Health IT market in India?
Driven by the structural reforms introduced by the Government in the past few years, and recent developments in the private sector, the healthcare industry in India is evolving at a fast pace, and so are its technology requirements. When it comes to Process Automation and Digitisation, the market is nascent in India at this point of time. However, some of the leading hospital chains are already engaging with us, as leaders driving Healthcare Automation using Enterprise Content Management (ECM) and Business Process Management (BPM) to streamline their operations, build competitive advantage, and drastically reduce cost of service.
What kind of solutions is Newgen Software Technologies Ltd offering to the healthcare sector in India and abroad?
We have built solutions for Healthcare Payers – Health Insurance companies and Third Party Administrator (TPAs). These include Healthcare Provider Document Management and Hospital Process Automation; Healthcare Payer Processes Automation including Claims Repair, Appeals and Grievances, Enrollment Process, Complaint Tracking; and Provider Contract Management. Newgen has partnered with leading Indian and global healthcare organisations to transform healthcare operations. For example, one of the leading hospital chains has automated its Patients Records Management for bringing in efficiencies and better customer service. Similarly, we are engaging with several other leading healthcare organisations for end-to-end automation of their key processes, including customer on-boarding, medical case management, billing and discharge processes, and so on.
---
Our BPM solutions take care of every aspect of operations of payer organisations, starting with policy issuing to keeping track of claims, tests and medical procedures and processing of claims
---
In what ways are you gearing up to meet the new market requirements?
Integrating technology enablers such as Cloud, social, mobile, and analytics into our offerings, we are prepared with our stack of solutions, to facilitate the evolution of the Indian Healthcare sector We have made available our ECM and BPM solutions on the Cloud platform, allowing healthcare organisations to tap the advantages of a hosted infrastructure, such as the ability to quickly ramp up the scale of operations without huge capital expenses, especially at a time when the Indian Healthcare market is poised for rapid growth.
How do you perceive the growth trajectory of Newgen Software Technologies Ltd in the coming years?
Newgen registered a 33 percent growth in revenues in fiscal year 2012-2013, with India contributing a major 33 percent of the total revenues. In the coming years we expect the momentum to continue, with over 30 percent growth YOY.

Recommended from all portals