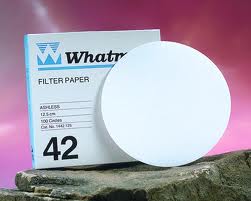 GE Healthcare today announced the signing of a new agreement with Sigma-Aldrich to distribute its Whatman range of products in India.
The Whatman range of papers and filters includes sample collection and storage cards (FTA™ cards), filter papers, and specialist diagnostic membranes used in a wide range of applications such as forensics, neonatal screening, environmental screening, quality control of pharmaceuticals, food and beverage production and in the manufacture of in-vitro diagnostic tests.
Many Indian companies and institutions use Whatman products for advancing their life sciences research and medical technology applications.
GE Healthcare Life Sciences provides expertise and tools for a wide range of applications, including basic research of cells and proteins, drug discovery research, as well as technologies for start-to-finish large-scale manufacturing of biopharmaceuticals.
The company has been steadily increasing its footprint in India through the establishment of an R&D centre, Fast Trak BioPharma Services to support the rapidly growing biopharmaceutical industry in India, and a customer training and education centre in Bangalore.
Anurag Gupta, Managing Director, GE Healthcare Life Sciences South Asia, said: "This distribution agreement with Sigma Aldrich will allow GE Healthcare to bring its Whatman products to a much wider range of customers in a variety of academic and industry settings across India."

Recommended from all portals