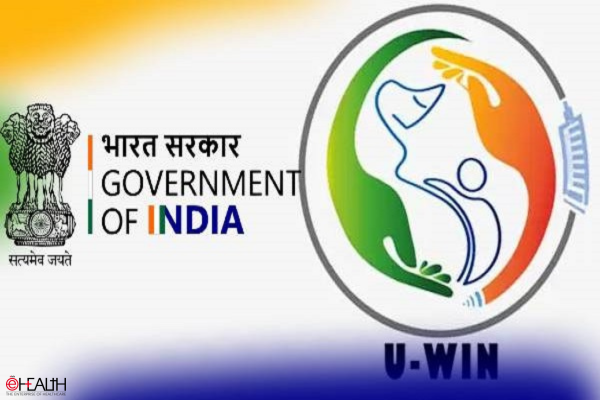 The Indian government is set to introduce a groundbreaking initiative known as the 'U-Win' portal, which draws inspiration from the successful COVID-19 vaccine management system, Co-Win. This innovative platform aims to modernise and streamline the Universal Immunisation Programme (UIP) by digitising immunisation records and enhancing tracking capabilities. Currently undergoing a pilot phase in two districts of each state and Union Territory, the U-Win programme is poised to transform routine immunisation practices across the country.
Built on the foundation of Co-Win, the U-Win portal has been operational since January 11, spanning 65 districts nationwide. Its primary goal is to eliminate the challenges associated with maintaining manual vaccination records under the UIP. By registering every pregnant woman and recording critical information such as delivery outcomes and newborn details, the platform will ensure comprehensive and real-time monitoring of vaccination events. This digital transformation also encompasses session planning and instant updates on vaccination statuses.

One of the major challenges faced by the current system is managing multiple vaccines and doses effectively, leading to complexities in monitoring. Furthermore, the absence of a reliable individual tracking mechanism and limited awareness among beneficiaries about vaccination sessions, locations, and dates contribute to disparities in immunisation coverage, particularly in urban areas. Additionally, the immunisation records of private healthcare facilities remain unaccounted for.
The U-Win initiative promises to address these issues by serving as a central repository of immunisation information. The platform will facilitate digital registrations for pregnant women and newborns, ensuring personalised tracking, timely reminders for upcoming doses, and follow-up for dropouts. Healthcare workers and program managers will gain access to real-time data on routine immunization sessions and coverage, enhancing planning and vaccine distribution.
Through the U-Win portal, citizens will be able to identify nearby routine immunisation sessions, make appointments, and receive comprehensive information about their vaccination journey. Furthermore, the platform will generate vaccine acknowledgment and immunisation cards linked to the Ayushman Bharat Health Account (ABHA ID) for pregnant women and children. This common database accessible to all states and districts will enable efficient tracking and vaccination of beneficiaries.
In a notable addition, e-vaccination certificates issued through the U-Win portal will feature images of Prime Minister Narendra Modi. This move underscores the government's commitment to public health and emphasizes its leadership in this transformative initiative.
In essence, the U-Win portal heralds a new era in healthcare technology, promising to revamp immunisation records, tracking, and accessibility for citizens across India. As the program expands its reach, the nation can anticipate a more efficient, streamlined, and inclusive approach to routine immunisations.

Follow and connect with us on Facebook, Twitter, LinkedIn, Elets video