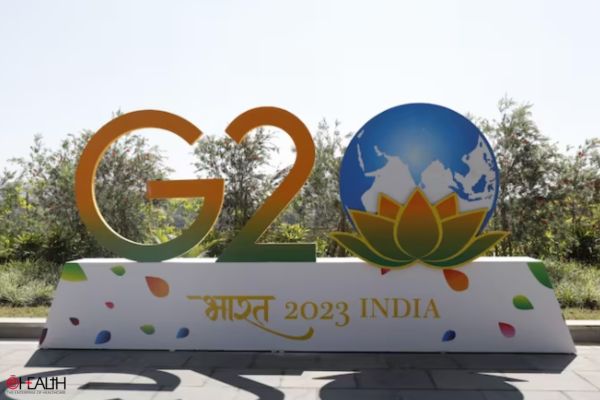 Under India's leadership in the G20, significant progress is being made in the realm of health financing through the G20 Joint Finance-Health Task Force (JFHTF). Member nations have strongly emphasized the need for swift and sufficient funding, particularly in light of the lessons learned from the COVID-19 pandemic. Discussions have hinted at the possibility of expanding the financing mechanisms to address various health challenges, especially in low and middle-income countries.
The G20 Joint Finance-Health Task Force is already working towards optimizing financing mechanisms for pandemic responses. During recent discussions between G20 finance and health ministers, several measures to address future health-related emergencies, similar to the COVID-19 outbreak, were explored. Key announcements regarding funding for countries, particularly to assist low and middle-income nations, are anticipated at the upcoming G20 Leaders' summit.

The task force serves as a platform for enhanced collaboration between the finance and health sectors. Its role, as outlined in previous discussions among G20 health ministers, involves mitigating economic vulnerabilities and pandemic-related risks while improving preparedness for large-scale pandemic responses. This includes exploring ways to optimize pandemic response financing mechanisms, coordinate efforts, and enhance them when necessary.
The initial call for proposals for the pandemic fund, established during Indonesia's presidency, has concluded, and a second call for proposals is expected by the end of 2023. This fund aims to support projects related to pandemic response. Although details are scarce, there are indications that the fund may see increased participation from new donors and greater co-investment.
Looking ahead, the task force is likely to develop an operational playbook to ensure swift and adequate pandemic response financing, create a pandemic stress test, and strengthen its supportive role to the World Health Organization (WHO) in the global health architecture, all while considering country-specific circumstances.
Key achievements under the Indian Presidency include the Framework for Economic Vulnerabilities and Risks (FEVR) and a report on mapping pandemic response financing options and identifying gaps.

Follow and connect with us on Facebook, Twitter, LinkedIn, Elets video