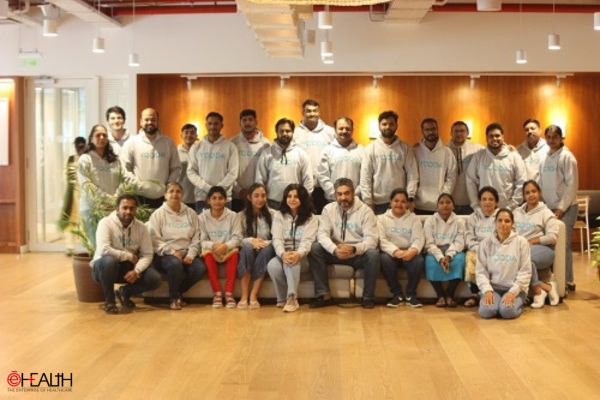 Yodda Elder Care, India's pioneer in tech-driven elder care services, has teamed up with GlobalLogic Inc., a Hitachi Group Company renowned for Digital Engineering expertise. This groundbreaking collaboration introduces extensive elder care benefits for GlobalLogic's workforce, marking an innovative step towards fostering an inclusive and supportive work environment. Through this strategic partnership, Yodda will extend its elder care services to GlobalLogic's employees in India.
Under this alliance, GlobalLogic employees gain access to the 'Yodda Enable' app, a community-oriented platform designed to assist seniors through their personal support networks. Moderated by Yodda, this community facilitates seamless management of regular services and medical emergencies for the elderly. Yodda Enable acts as a swift solution, enabling access to critical elder information during emergencies. The elder care package encompasses convenience services, interactive communities, and access to Yodda's network.

Tarun Sharma, CEO of Yodda Elder Care Technologies, stated that the partnership responds to the challenges posed by the pandemic's return to office life, ensuring seniors' well-being and offering peace of mind to employees. The collaboration demonstrates the significance of supporting employees through various life stages.
Piyush Jha, MD & Head of India & APAC at GlobalLogic, emphasized the company's commitment to holistic well-being, showcasing their people-centric approach through the Yodda partnership. The Yodda Enable app and diverse elder care benefits serve to address complexities while providing personalized caregiving access.
Rajesh Rai, VP of People Team and HR Head at GlobalLogic, highlighted the importance of supporting employees and their families post-pandemic, creating a compassionate and family-friendly workplace culture. The partnership's unique approach underscores GlobalLogic's dedication to mental well-being and overall happiness.
Since its 2021 inception, Yodda has saved numerous seniors through its 24/7 emergency services and healthcare support. The Emergency Command Centre, staffed by trained veterans, ensures immediate assistance during crises.

Follow and connect with us on Facebook, Twitter, LinkedIn, Elets video