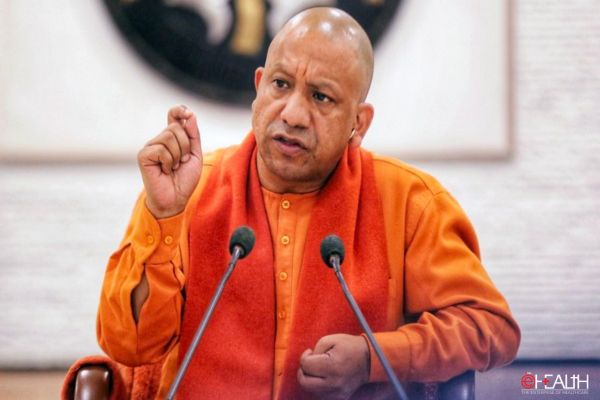 The Uttar Pradesh government, under the leadership of Chief Minister Yogi Adityanath, has unveiled an extensive strategy aimed at enhancing medical infrastructure and materializing various projects across prominent medical institutions. Notable beneficiaries of this initiative include King George's Medical College (KGMU) in Lucknow, Maharshi Vashistha Autonomous State Medical College in Basti, and Government Medical College in Gorakhpur.
With the meticulous implementation of this comprehensive plan already in motion, the state administration is dedicated to advancing medical amenities within the state. This is being achieved through the strategic allocation of funds, coupled with the initiation of requisite financial and administrative clearances. The primary objective of these efforts is to ensure the timely provisioning of equipment, infrastructure, and essential resources across medical colleges and healthcare centres, with a core emphasis on achieving 'Optimal Healthcare Diagnosis' for the state's populace, as conveyed by the Chief Minister's office.

For the augmentation of medical facilities at KGMU in Lucknow, an allocation of Rs 1.36 crore has been sanctioned. The funds are designated for the establishment of a medical gas pipeline and an oxygen plant. Notably, an overall budget of Rs 27.26 crore has been earmarked for this purpose, with a substantial portion of Rs 25.90 crore already released. Additionally, an extra fund infusion of Rs 1.36 crore has been directed towards medical education and training, as revealed by the Chief Minister's office.
In the context of expenses incurred between April 2022 and March 2023 for constructing the Center for Orthopedic Super Specialties at KGMU, a sum of Rs 4.28 crore has been disbursed under the GST category. This funding injection is poised to expedite the progress of medical amenities at KGMU, further affirmed by the Chief Minister's office.
Meanwhile, significant developments are in the pipeline for the Government Medical College in Gorakhpur. A comprehensive plan encompassing 24 major construction projects, with a budget of Rs 21 crore, is underway. Among these, Rs 2.47 crore has been approved for immediate release. These funds will be channeled towards constructing a storeroom above the new slip counter, in addition to other essential components.
It is pertinent to mention that the Yogi government's tenure has been marked by consistent and all-encompassing progress in Gorakhpur. As part of this trajectory, the revitalization of the Government Medical College is being actively pursued, mirroring the Chief Minister's commitment to providing quality healthcare diagnostics to the population.
The implementation of the comprehensive action plan has commenced to expedite the construction of a new building at Maharshi Vashistha Autonomous State Medical College in Basti. The proposed expenditure of Rs 7.71 crore has been met with an initial allocation of Rs 2 crore. Moreover, administrative and financial approvals are in progress. The Principal of Maharishi Vashisht Autonomous State Medical College bears the responsibility for overseeing all project-related tasks, ensuring that upon completion, the local community will benefit from advanced healthcare diagnostics and superior facilities, significantly enhancing their overall well-being.

Follow and connect with us on Facebook, Twitter, LinkedIn, Elets video