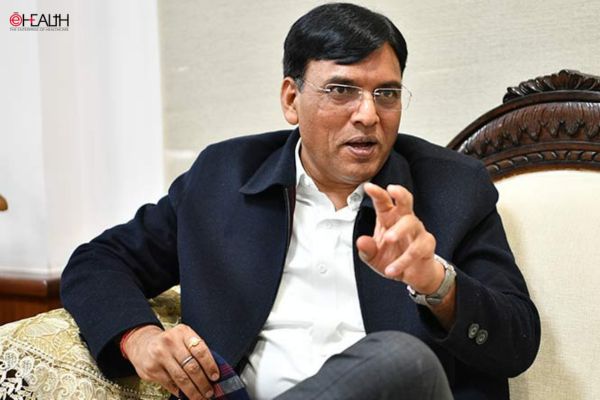 In a keynote address to G20 health ministers and delegates during the G20 health ministers meeting held between August 17-19, Union Health Minister Mansukh Mandaviya reaffirmed India's dedication to healthcare quality, accessibility, and affordability. He highlighted India's pivotal role during the Covid-19 pandemic and outlined the nation's vision for future healthcare, centered on a shift from volume-based strategies to a value-driven leadership model.
Dr Mansukh Mandaviya unveiled India's imminent plan to introduce a comprehensive national policy that would stimulate research, development, and innovation in the pharmaceutical and medical devices sectors. Emphasizing the vital role of research and development in advancing healthcare, he emphasized India's commitment to fostering an environment conducive to innovation.

Quoting Mandaviya, a government release stated that India is on the verge of launching this policy, aimed at propelling growth in the pharmaceutical and medical devices industries. Mandaviya extended an invitation to global stakeholders, including governments, industry leaders, healthcare professionals, and researchers, to unite efforts and elevate these sectors to new heights.
During the event, Health Ministers Budi G Sadikin of Indonesia and Dr Ernst Kuipers of the Netherlands acknowledged India's achievements in healthcare and pharmaceuticals. Dr Kuipers praised India's potential as a partner in innovative medicines, given its expertise in generic and specific drugs.
The Minister of Health for Indonesia, Budi G Sadikin, expressed keen interest in India's Jan Aushadhi Kendra model, which offers affordable, high-quality generic medicines through a network of 9,600 centers. After visiting a Jan Aushadhi Kendra, Sadikin praised India's model and expressed a desire to replicate it in Indonesia to provide quality medicines at accessible prices.
In response to the visit, Sadikin proposed collaboration between their nations and requested Minister Mandaviya's assistance in implementing a similar model in Indonesia. Mandaviya also conducted discussions on the Jan Aushadhi Kendra during the summit, where the Indian model received global recognition for its cost-effectiveness and quality medicines in an increasingly expensive healthcare landscape.

Follow and connect with us on Facebook, Twitter, LinkedIn, Elets video