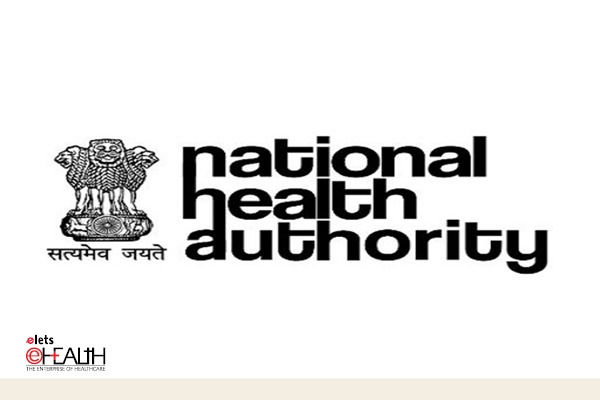 In a groundbreaking development, Mizoram has taken a significant stride in healthcare advancement by becoming the inaugural state in India to establish an Ayushman Bharat Digital Mission (ABDM) Microsite. The Microsite, situated in Aizawl, the capital city, marks a pivotal move towards digitizing healthcare services. This milestone is part of the National Health Authority's (NHA) initiative to roll out 100 Microsites across the nation, promoting the rapid uptake of the Ayushman Bharat Digital Mission.
The CEO of NHA highlighted the paramount importance of the ABDM Microsite project in fostering digital healthcare accessibility. Designed to amplify healthcare digitization endeavors nationwide, the concept of Microsites aims to engage numerous small and medium-sized private healthcare providers. Mizoram's pioneering effort in Aizawl serves as a beacon, with hopes of inspiring other states to follow suit.

At the launch event on August 23, 2023, Ms. Betsy Zothanpari Sailo, Additional Secretary of Health and Family Welfare in Mizoram, underscored the belief that digitalizing health services holds the key to achieving universal health coverage. By incorporating digital services within healthcare facilities and ensuring secure access to digital health records, patients stand to gain significantly. The meticulous groundwork by Mizoram's teams culminated in the selection of an implementation partner to operationalize the first Microsite in Aizawl. The state is now primed to execute the project with utmost dedication, upholding the role of Aizawl as India's inaugural ABDM Microsite.
Also Read:- National Health Authority introduces QR code-based solution in ABDM-empaneled healthcare facilities
ABDM Microsites define geographical areas where targeted outreach campaigns will bring small and medium private healthcare providers into the fold. These Microsites, primarily overseen by State Mission Directors of ABDM, receive financial resources and overarching guidance from NHA. Facilitating agencies will deploy on-ground teams to raise awareness about ABDM's benefits and assist providers in joining ABDM's core registries. These teams will also advocate for the adoption of ABDM-enabled digital solutions for regular clinical documentation. Consequently, patients will link health records from these facilities to their Ayushman Bharat Health Accounts, making use of ABDM-enabled Personal Health Record applications on their mobile devices.
Learning from pilot Microsites in Mumbai, Ahmedabad, and Surat, NHA has integrated insights and experiences into the comprehensive framework of the 100 Microsites project under ABDM. Mizoram's accomplishment paves the way for other states, including Andhra Pradesh, Madhya Pradesh, Uttar Pradesh, Maharashtra, and Chhattisgarh, which are making commendable strides in ABDM Microsite implementation. The imminent launch of additional Microsites in the coming weeks further augments the trajectory of this transformative healthcare initiative.

Follow and connect with us on Facebook, Twitter, LinkedIn, Elets video