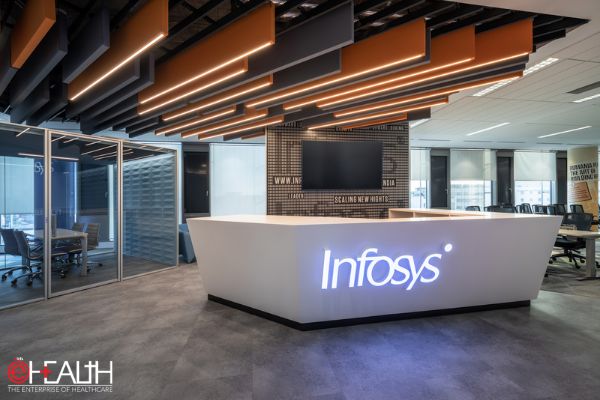 IT giant Infosys will acquire leading European consulting and technology company BASE life science for €110m ($111m approx.). According to a memorandum of understanding signed by the two companies, the deal is expected to close around Q2-FY23.
The acquisition of Denmark-headquartered BASE life science, one of the most rapidly growing consulting and technology partners in the health sciences industry, will strengthen Infosys' capabilities in the life sciences segment and expand its presence in Europe.
The vertical of life sciences contributed 6.6 per cent to Infosys' overall revenues and saw year-on-year growth of 16.2 per cent in terms of constant currency for the March quarter.
BASE will add a team of experts in domains like clinical, commercial, digital marketing, medical, regulatory, and quality know-how to Infosys.
Infosys is a global leader in next-generation digital services and consulting employing more than three lac people working to amplify human potential and create the next opportunity for people, businesses, and communities. BASE life science is an innovative and forward-thinking technology, product, and service consultancy specialised in creating real business value from digital platforms and data, growing people, and delivering innovative solutions that have a sustainable and lasting impact in an industry that matters.
BASE employs over 200 diverse industry specialists in countries such as Denmark, France, Germany, Italy, Switzerland, the UK, and including in a nearshore technology center located in Spain. The company has always been on the forefront in terms of trending technologies and advancements. Besides, it has major thrust on artificial intelligence, data and the capacity to combine technology with business acumen to get improved health assessment.
Sharing his perspective, Ravi Kumar S, President, Infosys, said, "This acquisition augments Infosys' deep life sciences expertise, and expands our footprint further in the Nordics region and across Europe, and scales our digital transformation capabilities with cloud-based industry solutions. We are excited to welcome BASE life science and its leadership team into the Infosys family."
Talking about the acquisition, Martin Woergaard, CEO, BASE life science said, "Over the last five years, BASE life science has delivered tremendous growth, and created a stellar life sciences consulting firm in Europe. With Infosys as our catalyst, we will be able to accelerate our expansion internationally and create development opportunities for our people. Infosys is a solid, global technology leader, that is a perfect match for ensuring continuous success of BASE while sharing our common purpose and values."
BASE and Infosys are anticipated to further diversify their areas of competence in domains like – animal health, consumer health, genomics, medical technology and such sectors. BASE works in conjunction with top life sciences software companies including Veeva, IQVIA, and Salesforce.
In 2021, Infosys through its subsidiary Infosys Consulting Pte. Ltd., acquired 100 per cent share capital in Global Enterprise International Malaysia Sdn. Bhd. for 6 Mn Singapore Dollars.
According to the company's statement with the exchanges, this acquisition was aimed at strengthening Infosys' footprint in Malaysia, a crucial delivery and sales base for international clients in South East Asia.
Although the terms of the deal were not made public by the corporation, the company clearly stated its long-term vision for the Communications, Media, and Technology (CMT) vertical, which includes a platform-led transformation of the client's customer and service experience.

Follow and connect with us on Facebook, Twitter, LinkedIn, Elets video