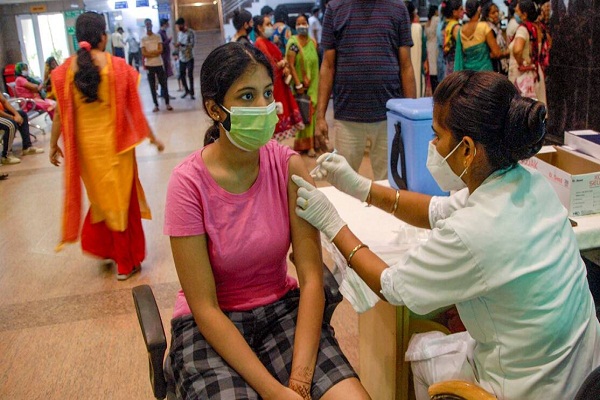 The Rajasthan health minister has said that more than 5 crore beneficiaries have been inoculated until 4 pm on Monday. Complimenting all medical and other personnel, Dr Raghu Sharma, state's Health Minister said that under the leadership of Chief Minister Ashok Gehlot, Rajasthan has set an example in vaccination after corona management.
"All personnel of the health department did the work diligently. This is the reason more than 5 crore population could be vaccinated in a very short span of time," news agency ANI quoted Rajasthan's Health Minister Dr Raghu Sharma as saying. Dr Sharma added that of the targeted population of 5,14,95,402, the first dose of the Covid-19 vaccine has been administered to 3.73 crore people and the second dose of the Covid-19 vaccine to 1.27 crore people, thereby 5,00,78,073 people have been vaccinated inoculated with the vaccine until Monday evening.
Although the Covid-19 infection has decreased by administering one dose to half of the population, the danger of the deadly virus still persists, the Health Minister observed. Citing the experts, he said that it is of utmost importance to maintain vigilance for a possible third wave of the Covid-19 pandemic. He appealed to the people to form a habit of wearing masks when venturing out, avoid visiting crowded places, maintain physical distancing and wash hands frequently with soap as a preventive measure against the Covid infection.


Follow and connect with us on Facebook, Twitter, LinkedIn, Elets video