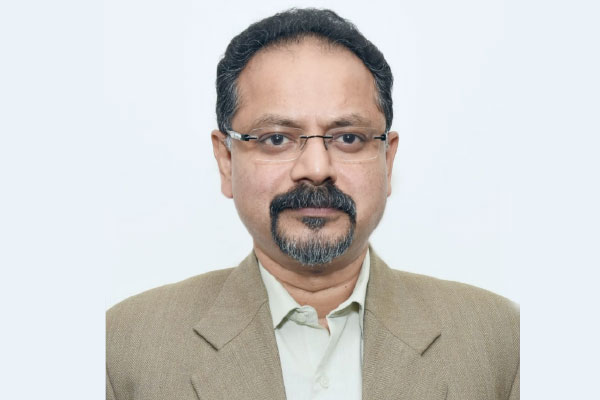 All India Institute of Medical Science (AIIMS), Delhi, one of the premier medical institutes across country, has come of age delivering accessible and quality services to masses. With new OPD block, several reforms, and optimizing various processes, and the Institute is set to transform delivery of healthcare services, says Subhsish Panda, Deputy Director, AIIMS, in conversation with Nisha Samant & Mukul Kumar Mishra of Elets news Network (ENN).
Q SINCE 2028, WHEN YOU TOOK REINS AS DEPUTY DIRECTOR (ADMIN), WHAT STEPS HAVE BEEN UNDERTAKEN TO BOOST THE DELIVERY OF CARE AT AIIMS, ONE OF THE BEST HOSPITALS ACROSS THE COUNTRY?
As a team, we have tried to improve the performance levels of our administrative machinery by promoting an atmosphere of trust and confidence in the Institute which has a trinity mission of medical education, research and patient care. Appropriate attention was paid to all the three pillars. While multiple ongoing projects were given a boost to ensure early completion, maintenance and upgradation of existing facilities was also given due attention. The National Cancer Institute (NCI) – India's largest investment by the Government in a single hospital project – has been dedicated to the Nation by the Prime Minister on 12th February 2019.
A lot of efforts went into channelizing all Institutional resources to ensure its timely commissioning – be it fast tracking recruitments/promotions or statutory approvals and coordination with various agencies, etc. – the entire team at AIIMS worked in a mission mode to achieve the target.
Over 25,000 patients visited NCI in 2019 and the waiting list of related procedures, have come down at AIIMS, New Delhi as well. We have also expedited the pace of other ongoing hospital infrastructure projects and we are hopeful that they will all be commissioned shortly.
The new OPD in Masjid Moth Campus is set to be functional from February, 2020. It will be a major convenience for more than 8,000 patients that visit the AIIMS OPD every day. With the approval of the Union Cabinet, AIIMS, New Delhi has also initiated the process to prepare a master plan in order to redevelop its various facilities, converting the Institute into a world-class medical university.
This initiative of AIIMS will set the pace for its next major transformation in the coming decade.
Apart from these, many administrative reforms have also been put in place in line with the policies of the Government. The online registration system for appointments was suitably tuned to allow 50 percent of the appointments as walk-ins. We have embraced digitalization and various eModules like e-APAR, LMS, etc. have already been introduced and many more are in the pipeline.
AIIMS has consistently won the 1st price in the Kayakalp Awards and specific instructions have been given to all departments to ensure focus on cleanliness and aesthetics. The premier medical institute has also collaborated nationally as well as globally to promote innovation and research. A special focus has been on innovation and on integration with traditional systems of medicine wherever possible. AIIMS Delhi has also been mentoring and coordinating the development of the new AIIMS that have come up in different parts of the country.
Q TELL US SOME DETAILS ABOUT SOON TO BE STARTED NEW OPD BLOCK WHICH WILL PROVE TO BE A BIG RELIEF IN THE WAKE OF HUGE INFLUX OF PATIENTS AND THEIR NEAR ONES.
The new OPD Block at AIIMS, New Delhi is a mega out-patient consultation facility having over 70,000 Sqft of built-up area spread over G+8 floors.
It will be a quantum leap in the available out-patient facilities at AIIMS with over 250 consultation rooms. In addition, it will have the capacity to handle over 10, 000 patients a day. A state-of-the-art fully-automated smart diagnostic lab is being established there. This lab – the largest of its kind in India – will have a capacity of performing over 270 types of blood tests and up to 2 lakh tests per day. This lab will be capable of handling 25,000 patients per day and will result in approx. 44 percent reduction in turnaround time with blood test results being available within 90 minutes. The new block is set to roll out services from February, 2020.
Q THERE IS ALSO A PLAN TO START THREE NEW BLOCKS INCLUDING SURGICAL, BURNS AND MOTHER & CHILD. SHED LIGHT ON THE SAME.
The Burns & Plastic Surgery, Surgical Block as also a New Paid Ward are at an advanced stage of completion and are likely to be commissioned in the first half of 2020. Mother & Child Block is in the last lap of completion and shall be commissioned soon. A National Centre for Ageing is also under construction and shall be commissioned by the beginning of 2021. These blocks are an attempt to enhance capacity to meet the needs of the ever increasing patient load at AIIMS, New Delhi and will help shorten the waiting list in these departments.
Q BEDS STRENGTH, REQUIRED NUMBER OF DOCTORS AND SKILLED MANPOWER ARE SOME OF THE GLARING ISSUES OF THE INDIAN HEALTHCARE SYSTEM…HOW DO YOU READ THE STATEMENTS IN THE CONTEXT OF AIIMS?
Bed strength, required number of doctors and skilled manpower are all interlinked issues that need to be addressed systemically and parallelly based on quantifiable data. The Government of India has always focussed on these issues. It has taken a slew of measures including sanctioning new AIIMS & upgrading existing Medical Colleges under the PMSSY scheme, relaxing norms for opening of medical colleges and focus on skill development among others.
The impact of these reforms is beginning to be seen and will be more evident in the coming decade.
However, we need to keep in mind that the quality of healthcare delivery has to be maintained and constantly upgraded. A long term reforms need time to show their impact. AIIMS, ND is contributing towards this effort of the Government not only at the Institute level by providing high quality medical education, research and patient care, but is also providing expert inputs and mentorship for establishment of the new AIIMS and in the upgradation of other medical Institutions in the country.
Q WHAT ARE THE BIGGEST CHALLENGES IN THE OVERALL SERVICE DELIVERY OF PUBLIC HEALTHCARE SYSTEM AND WAYS OUT?
The biggest challenges that healthcare systems globally face is ensuring physical and financial access to quality healthcare. The related issues which influence the same are availability of appropriately and optimally skilled manpower and infrastructure. Healthcare policies and systems borne out of them are equally important. Globally, we see different models of healthcare systems with and without State funding. Over the last 70 odd years, India as a welfare state has developed its healthcare systems with right blend of innovation and upgraded technology.
The recent policies of programmatic approach towards health issues and patient support through the PM-JAY are game changers. Ayushman Bharat scheme has come as a muchwanted relief for the poor patients who neither had physical access nor the financial ability to meet their healthcare needs. As the system stabilizes and expands, the out-of-pocket expenses of the common citizen of India are going to drastically reduce and shall prove to be a major relief. AIIMS, New Delhi was first off the block in implementing the scheme and we are happy with the impact the Scheme has been able to make in the lives of the people.


Follow and connect with us on Facebook, Twitter, LinkedIn, Elets video