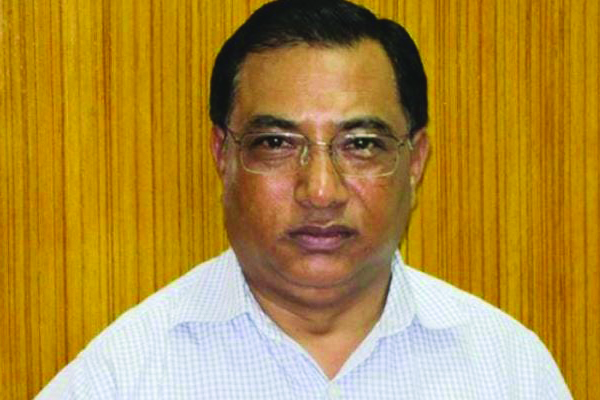 As 70 percent of population resides in rural areas in Meghalaya, accessibility and affordability are important issues that need to be tackled in prudent manner. However, with the right intent & strategy, and leveraging schemes like Megha Health Insurance Scheme (MHIS), the state has witnessed an envious progress in providing quality care to masses, says Alexander Laloo Hek, Minister for Health & Family Welfare Department, Government of Meghalaya, in conversation with Nisha Samant & Mukul Kumar Mishra of Elets News Network (ENN).
Q What measures have been undertaken to boost healthcare infrastructure to bolster patient care?
One of the important and key aspects of healthcare delivery system is availability of adequate infrastructure, which plays a vital role in enabling masses to avail better patient care.
Additionally, for a state like Meghalaya where more than 70 percent of the population resides in rural areas, it becomes even more important to provide services in areas viable and accessible to the entire population; and that should not only concentrated in a few health centers and facilities.
Public health facilities have often been marred by shortfalls in terms of both infrastructure and manpower; though not everywhere and not all the time. In fact, the Government has several schemes and missions that are being implemented under the National Health Mission which helps the state in constantly improving health facilities. While envisioning the Megha Health Insurance Scheme (MHIS), the Government of Meghalaya wanted to address this very issue of "shortfall" and "accessibility".
Q Kindly elaborate about MHIS
When MHIS was started, a Revenue Sharing Model was introduced which enabled public health facility to address issue of manpower and infrastructure; a fixed percentage was defined for upgradation of the health facility and incentive of staff (medical and non-medical).
Initially, it was a big challenge to convince health facilities to start utilising the scheme with barely 60 facilities leveraging the scheme. But over a few years, things have changed. Practitioners from different parts of the state have observed the benefits of implementation and now more than 120 facilities are implementing the scheme. It has now become an additional support system, helping hospitals to upgrade and renovate their Operation Theatres, Wards etc.
It addition, the scheme is proving beneficial in purchase of ambulances and medical equipment, purchase of generators in several CHC/PHC or even minor costs of purchasing medicines in case of shortfall. Because of the efforts in upgrading health facilities, they have been able to perform tests etc. at their own health facility. There is no need to send a patient to a higher center.
Q How has MHI proved to be a milestone in enhancing and enriching healthcare experience to people at large?
In 2011-12, existing Central Government Health Insurance Programmes inadequately covered only a section of population belonging to marginalised categories (BPL) with a coverage limited to only secondary care or selective high cost critical care treatments.
When the erstwhile Rashtriya Swasthiya Bima Yojana was implemented, only a section of Meghalaya's population was being covered; leaving the remaining majority, most of whom are poor or just marginally non-BPL, without any financial security against catastrophic health expenditures which make it extremely challenging for the mass majority to have access to quality healthcare.
The Government of Meghalaya, therefore, designed and implemented an innovative Universal Health Insurance where the State Government could partner with a private/ public insurer to share operational and financial responsibilities for contracting a network of public and private hospitals to provide technology enabled, equitable access to healthcare for Meghalaya's three million plus people.
The programme enabled the conversion of latent demand for healthcare into actual demand for services backed by buying power; to address the global issue of people falling into poverty due to catastrophic health expenditures. The objective of the scheme was to bring affordable and equitable healthcare within the reach of every resident in the state of Meghalaya.
Started in 2012, MHIS built on the then existing Rashtriya Swasthya Bima Yojana (RSBY) framework to provide health insurance to all, the residents of the State, including existing categories of RSBY beneficiaries but excluding state and central government employees.
Since 2012, there have been three phases of implementation of MHIS in convergence with RSBY. However, with the launch and introduction of the Ayushman Bharat – Pradhan Mantri Jan Arogya Yojana (AB- PMJAY), the state took the initiative to converge the two schemes. Since 2019, the State Government is implementing MHIS IV in integration with AB-PMJAY.
Q How has the partnership with private sector through a PPP mode helped to accelerate the process of developing universal health insurance in Meghalaya?
In order to address the Sustainable Development Goal No. 3, which includes Goal 3.8–that is "to achieve universal health coverage, including financial risk protection, access to quality essential healthcare services, and access to safe, effective, quality and affordable essential medicines and vaccines for all"; it becomes all the more important for Meghalaya to look at PPP models of implementation.
For a truly Universal Health Insurance Scheme several factors have to be taken into account including–
a. Extending the scheme to all citizens of Meghalaya
b. Expanding coverage including tertiary care, OPD diagnostic and selective OPD care apart from secondary care.
c. Availability of facilities to provide the services to all beneficiaries. Megha Health Insurance Scheme (MHIS), enables the state government to partner with an insurer (PPP mode) to share operational and financial responsibilities and make available a network of public and private hospitals across India to address the state's healthcare needs.
The PPP model has also bestowed beneficiary the power to choose where he would like to be treated, whilst also addressing Meghalaya's scenario where a handful of private healthcare providers are able to address the tertiary care needs and a network of public health facilities across the state can address the OP care and secondary care needs.


Follow and connect with us on Facebook, Twitter, LinkedIn, Elets video