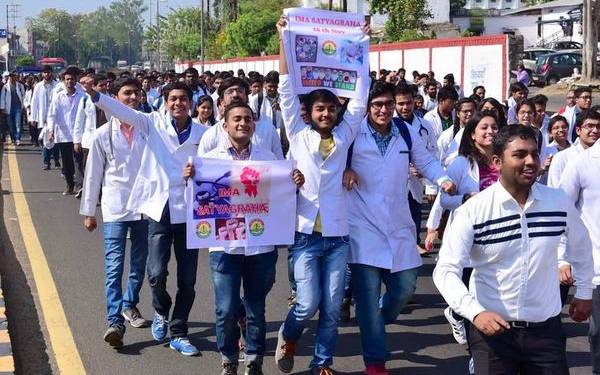 With an aim to bring about new reforms in the medical sector, the Union Government plans to revive the National Medical Commission Bill (NMCB) on June 17, at the first session of the Lok Sabha constituency.
According to sources, the Union Health Ministry will have to draft a fresh bill after straightaway after the General Elections, commencing on the legislative process to be put in front of the cabinet.

"The draft NMC Bill is currently awaiting approval from the Law Ministry," an official said. After its introduction in the Lower House of parliament in 2017, the Bill, which aimed at replacing the Medical Council of India Act, 1956, and included the contentious provision of a "bridge course" to allow practitioners of alternative medicines to pursue allopathy, was referred to a department-related parliamentary standing committee following massive protests from the medical fraternity.
Before shifting the official amendments in the Lok Sabha constituency, the panel submitted its recommendations in March 2019.
The panel submitted its recommendations in March, 2018, following which the Health Ministry omitted the contentious provision and also made some others changes as suggested by the committee before moving the official amendments in the Lok Sabha.
"Now the NMC Bill has been redrafted and the amendments, as suggested by the parliamentary panel, have been incorporated. The draft Bill would be sent to the Cabinet soon," the official said.
Some provisions of the NMC Bill, including the "bridge course" were strongly opposed by health bodies, including the Indian Medical Association.
The National Medical Commission (NMC) Bill, which was introduced in December, 2017, lapsed with the dissolution of the 16th Lok Sabha.


Follow and connect with us on Facebook, Twitter, LinkedIn, Elets video