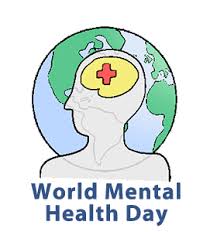 One in five adolescents experience mental and behavioural problems in any given year. Moreover, half of all mental health problems in adulthood have their onset during or before adolescence, the World Health Organisation (WHO) has stated on the occasion of World Mental Health Day.
To highlight this concern, the WHO kept Young people and mental health in a changing world as this years theme of the World Mental Health Day marked on 10 October annually.
Mental ill health was endorsed as the fifth NCD alongside cardiovascular diseases, cancer, diabetes and respiratory diseases at the 3rd UN General Assembly high-level meeting on noncommunicable diseases (NCDs) held in September 2018 in New York.
The formal integration of mental health into the NCD agenda " as well as the integration of the 2030 Agenda for Sustainable Development in 2016 " provides the opportunity to plan and coordinate joint efforts to highlight the already close links between mental disorders and other NCDs. This includes issues of comorbidity in the context of chronic disease management in general health care.
 It is important to protect the younger generations as they are the future leaders. We need youth at every table. We need their voices to shape their future in the right way, using their creativity and energy to make change, says Dr Bente Mikkelsen, Director of the Division of Noncommunicable Diseases and Promoting Health through the Life-course at WHO/Europe.
With regard to the recent release of 2 WHO/Europe reports, Situation of child and adolescent health in Europe and Adolescent alcohol-related behaviours: trends and inequalities in the WHO European Region, 2002"2014, the health and well-being of young people is high on the regional agenda.
Dr Mikkelsen notes that the area of mental health is still misunderstood, but now there is momentum and the highest possible recognition of mental health.
To raise global awareness of mental health issues and to stimulate advocacy, the World Mental Health Day is observed on 10 October annually.

Follow and connect with us on Facebook, Twitter, LinkedIn, Elets video