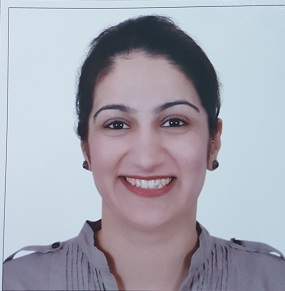 With the rapid advancements in the scope and cost of genetic testing, there is a demand for genetic counsellors. They play a critical role in assisting physicians and patients in the management of chronic complex diseases like pancreatitis, writes Aparna Dhar, Medical Geneticist and Genetic Counsellor, CORE Diagnostics, in this insightful article.

The successful completion of the Human Genome Project in 2003 resulted in an exponential increase in volume of genetic information linked to human diseases. Development of new technologies, especially next generation sequencing (NGS), has increased the accessibility of genetic information.
The wealth of information weve garnered is helping provide opportunities to advance medical care, improve health outcomes and cut costs through more effective management of diseases.
The current buzz word in healthcare is personalised medicine. Personalised medicine essentially works on the assumption that a disease can be caused by multiple factors, where any one factor is neither necessary nor sufficient to cause the disease. It recognizes gene x environment, gene x gene and other more complex risk combinations and interactions, making genetics a vital component of personalised medicine.

The application of personalised medicine is needed when multiple etiologies cause the same syndrome, when the same syndrome has multiple outcomes and when response to therapies is unpredictable based on the disease signs and symptoms alone.
Interpretation of this data requires a good understanding of the intricate relationship between genetics, environment and physiology. With the rapid accumulation of new information and its interpretation and application in clinical practice, the understanding of its psychological consequences is also vital in this shift.
Genetic counsellors are healthcare professionals who have intense training and experience in the psychological implications of genetic testing. Genetic counselling is a communication process. The primary goal of this process is to help individuals, couples and families understand and adapt to medical, psychological, familial, and reproductive implications of the genetic contribution of health conditions.
The process of genetic counselling involves interpretation; family and medical history assessment, patient education, and support by non-directive decision facilitation. Genetic counsellors are trained to address the physical, mental, social, and emotional impacts of genetic conditions, acting as advocated for their patients. Calculating recurrence risks, determining appropriate testing and identifying risk of family members are also skills possessed by a genetic counselor.
With the rapid advancements in the scope and cost of genetic testing, there is a demand for genetic counsellors. They play a critical role in assisting physicians and patients in the management of chronic complex diseases like pancreatitis. Alcohol is an established environmental risk factor for pancreatitis, however, with advancements in genetic research weve learned that the gene CLDN2 plays a key role in increasing the risk for alcohol related pancreatitis.
Other complex diseases like inflammatory bowel disease, liver cirrhosis, asthma and chronic renal diseases are other complex diseases where genetic studies assist in providing guidance and better management. In addition to standard patient education by genetic counselors about genes, chromosomes and inheritance, counsellors also factor in environmental risks.
Like in the case of pancreatitis, smoking and alcohol consumption provides valuable information for treatment options and risks for complications such as diabetes mellitus. Such information results in increased surveillance, treatment, and prevention in at-risk family members.
Genetic counsellors also play a key role in hereditary diseases like cystic fibrosis, cancer, etc. In the case of hereditary breast and ovarian cancer or lynch syndrome or other hereditary genetic disorder genetic counsellors acquire a family and personal history for a holistic view of the family and pattern of inheritance.
Specific criterias have been established to inform genetic testing for these conditions and genetic counsellors are trained to determine the appropriate testing approach. Genetic Counselors discuss the test and its implications, review genes/chromosomes and facilitate the testing process.
Appropriate testing may involve single gene testing, a panel of genes or site-specific testing when a familial mutation has already been identifies. Post testing the genetic counselor reviews the results with the treating physician and patient and coordinate appropriate care.
In addition to traditional genetic counseling, genetic counsellors are also being used in non- traditional roles. Laboratory genetic counsellors facilitate communication between health care professionals and the diagnostics laboratory to ensure that genetic testing is used wisely and correctly. With the evolving role, today a genetic counseling session includes natural history of a disease, lifestyle changes, treatment/preventive options rather than just inheritance patterns, risk for family members, and identification of medicine of appropriate testing.
With continuous development in genetic research and the inclusion of personalised medicine in patient care it is essential that the positioning of a genetic counsellors in the delivery system be optimised in assisting a physicians decision to ethically improve care and quality of life for patients with diseases.
(Aparna Dhar is a Mayo Clinic College of Medicine and University of Glasgow trained Medical Geneticist and Genetic Counsellor. She is currently working at CORE Diagnostics as the resident Medical Geneticist and Genetic
Counsellor)
Follow and connect with us on Facebook, Twitter, LinkedIn, Elets video