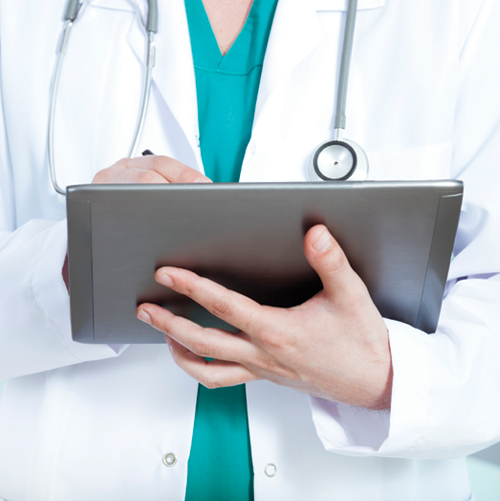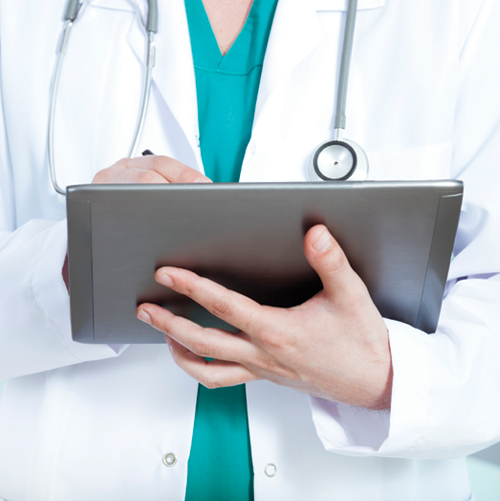 A virtual clinic is a planned contact by the healthcare professional responsible for care with a patient for the purposes of clinical consultation, advice and treatment planning. This technological innovation is fast closing the healthcare delivery gaps across Karnataka, observes Elets News Network (ENN).
The user interface is a tablet PC. The VC platform provides the dashboard of all specialists or super specialists in the district with detailed description of their clinical expertise so that patient can make assisted and informed choice of the specialists based on reputation, experience and proximity.
It is also expected that in some cases, the super specialist/ specialist may conclude that the progress on the patient through VC is not satisfactory and hence the patients would move to real clinic/hospital where the specialists or super specialists are practicing. This ensures a smooth transition of patient from virtual clinic to real clinic without any loss of medical history of patient. It also enables transfer of patients across different specialties.
Therefore, unlike few other similar web-based application, AHMVC is unique and realistic. It puts more responsibility and accountability on the clinicians to treat the patients as some patients would visit the clinician in his or her real clinic or hospital, and thus it becomes reference for the specialists and super specialists to start new patients through virtual clinic.
The Social Problem that VC is trying to Solve
The patients in rural India are worst affected due to non-availability of specialists along with prompt and accurate diagnostics to manage the disease early. In spite of huge effort by the government, it had become almost impossible to reach specialist care to rural population where most India lives. With huge shortage of specialists or super specialists (just because our medical colleges do not produce as many numbers yet), this problem of availability of clinicians (even GPs) will continue to remain for long time. Wrong treatment of disease at an early stage creates huge social burden for patients or government and over all on society. This also prompts quack practice which is a huge menace in the country to suck money from innocent patients.
Virtual Clinic " a social initiative by Asian Health Meter (AHM) " is one significant step towards mitigating this health and social crisis. Our attempt is to bring a reasonable level of care as close as possible to patient by leveraging technology.
The Key Players of this Unique Project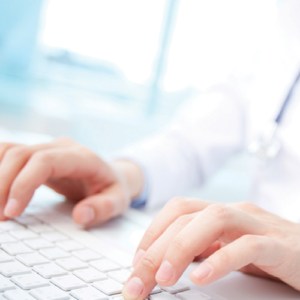 Asian Health Meter (AHM) is the lead member which conceptualised the entire project. AHM, a sister concern of Asian Heart Institute, Mumbai " a world class cardiac hospital " is a social enterprise for delivering sustainable healthcare services at affordable cost in rural India. AHM currently operates in North Karnataka through affordable diagnostics service network.
BSNL has provided the FTTH 8Mbps connectivity at each PHCs location and has confirmed feasibility across the entire district.
H5C, a technology company in Bengaluru, has provided the technology solution in close collaboration with AHM.
Asian Health Meter (AHM) is a social enterprise for delivering sustainable healthcare services at affordable cost.
AHMs mission is to provide affordable, accurate, advanced and easily accessible diagnostic service in lower tier towns and underserved population. AHM currently operates in Karnataka. AHM virtual clinic is another significant step towards connecting patients to clinicians early enough to reduce the disease burden on the patients as well as on the society. AHM virtual clinic is a technology- backed initiative that provides a platform for cloud based unified health record and virtual interactions with patients and doctor through a low bandwidth environment of audio and video communication.
AHM virtual clinic solution provides relief and benefits to every stake holders " patients, doctors and society and being launched at government hospitals, private hospitals and clinics. In uting this prestigious project, AHM has partnered with H5C as technology partner, BSNL as provider of Fibre Optics Connectivity across each of the PHCs.
FOR PATIENTS:
â™ Patients at PHC or government hospital have opportunity to interact with doctors in the nearby town at early stage of disease.
â™ Tests that are needed to support the virtual consultation are done without patient travelling elsewhere – samples collected and transported to nearest AHM lab and results uploaded.
â™ In case the treatment through virtual clinic does not provide satisfactory outcome, patient moves to the real clinic/hospital of the doctor involved in virtual consultation
â™ Specialists/super specialists available on the platform can also provide virtual consultation to patients needing advanced care.
â™ Instant accessibility to qualified doctors, specialists, super specialists
â™ Minimise cost burden and uncertainity in disease management
FOR DOCTORS:
â™ Can run virtual consultation from the comfort and convenience of his or her own real clinic
â™ Gets access to large patient base which so far was inaccessible to him
â™ Opportunity to examine the patient at an early stage of the disease and provide right clinical advice
â™ Access to the complete medical record of the patient to provide compete treatment history
â™ Can exercise options for hospitalisation or reference to super specialists early enough
FOR SOCIETY:
â™ Preventing patients to resort to quacks and unscientific treatment
â™ Early detection of disease prevents further poverty
â™ Partially mitigates the crisis of non-availability of specialists or super specialists in semi-urban area
â™ Reduces overall cost burden of public health care system
â™ Through this initiative, major departments of district hospitals will be connected to PHCs over the AHM VC platform. This will help build confidence in the PHCs and take through the complete cycle of the virtual clinic.


Follow and connect with us on Facebook, Twitter, LinkedIn, Elets video