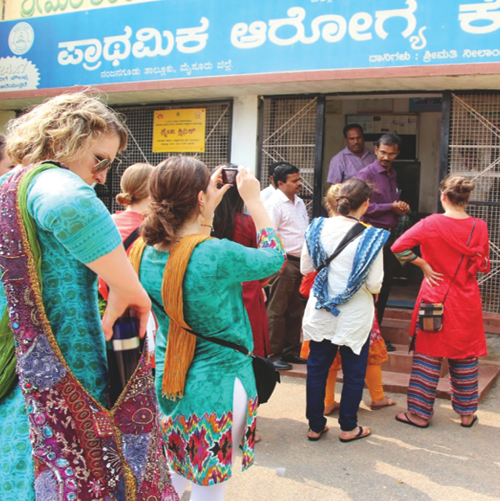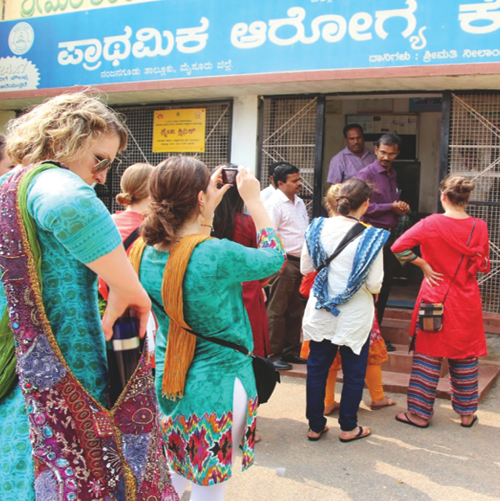 The concept of digital healthcare is expanding in Karnataka. The Department of Health and Family Welfare, Government of Karnataka, has recently launched a new initiative titled Primary Health Centre Management Information System in 1,000 selected Primary Healthcare Centres (PHCs), writes T Radhakrishna of the Elets News Network (ENN).
The project would make available real time information of PHCs, which would centrally consolidate information such as patient treatment, diagnosis, deliveries handled and drug availability along with Global Positioning System (GPS) information.

It would be used to improve health delivery and enable taking preventive measures.
According to the department, the captured data would have the capability to provide information regarding implementation of various welfare schemes like postnatal care kit for BPL/SC/ST women, Janani Suraksha Yojana, etc, at the PHC-level. This public health surveillance of systematic data collection, analysis, and interpretation of data on specific health events would provide information support to the government to target its welfare schemes more efficiently.
According to the Karnataka Minister for Health and Family Welfare, KR Ramesh, this new initiative, based on Corporate Social Responsibility (CSR), underlines the potential of CSR funding for improving the quality of life of citizens.
The experience gained would be useful in extending the project to all the PHCs in the State. This would complement other initiatives like e-hospital, teleradiology and virtual clinics being implemented in the state.
Corporate Social Responsibility for Public Healthcare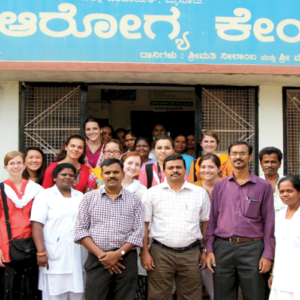 Under the Companies Act, 2013, any company having a net worth of Rs 500 crore or more or a turnover of Rs 1,000 crore or more or a net profit of Rs 5 crore or more has to spend at least 2 percent of the last three years average net profits on CSR activities as specified in Schedule VII of the Companies Act, 2013. Under this initiative, the Government of Karnataka has signed an MoU with Samsung Research & Development Institute, Bengaluru, marking the launch of the project. As part of the agreement, Samsung handed over 1,000 Samsung Tab IRIS.
Samsung Tab IRIS, the first commercial tablet that is UIDAI approved for Aadhar and KYC verification would be deployed in select 1,000 centres in the first phase of the project.
CoDe Consulting Pvt Ltd had earlier entered into an MoU with the Department of Health and Family Welfare to jointly identify and implement CSR projects in healthcare and public health services.
The project being funded by Samsung as a part of its CSR obligations could be extended in coming years. CoDe Consulting is headed by the former Chief Election Commissioner, Gopalaswami.
Karnataka would introduce Tele Medicine System in all 2,335 Primary Health Centres (PHCs) in the state within six months
e-Hospital
The Health Department is also implementing an e-hospital project which covers district hospitals/taluka hospitals and allows healthcare providers to collect, store, retrieve, and transfer information electronically.
This can minimise handwriting or other communication errors by having physicians or other providers enter data into a computer system. This will be extended to PHC level using the Samsung tab-based MIS software.
e-Arogya
In addition, Tejasco Techsoft has developed e-Arogya, an android tablet-based software application for digitising the work process of ANMs.
It helps to collect fi eld level data directly on tabs and send it to a central server for quick reports, analytics and dashboard. This tablet-based application will be used for enhanced telemedicine and video-based health programme awareness.
Teleradiology
The department is also implementing teleradiology through Karnataka State Electronics Development Corporation Ltd (KEONIDS) in nine hospitals that will be extended to remaining hospitals by the end of this year. This improves patient care by allowing radiologists to provide services without actually having to be at the location of the patient. This thereby enables an effi cient and effective use of doctors and specialists for rural areas.
The tabs will be provided to ANMs for the purpose of data collection and data synchronisation with various portals like MCTS (Mother & Child Tracking System), RCH (Reproductive Child Health) on real time basis.
Virtual Clinic
Virtual Clinic, a pilot project has been initiated in Tumakuru, wherein physical location agnostic treatment enables remote treatment. We will have a robust health record platform where all patient records of virtual clinic, real clinic, real hospital and other treatment plans are hosted on a cloud, the statement read.
The minister further said that Karnataka would introduce Tele Medicine System in all 2,335 Primary Health Centres (PHCs) in the state within six months, adding that Telemedicine would help in providing proper treatment to the patients coming to PHCs.

Follow and connect with us on Facebook, Twitter, LinkedIn, Elets video