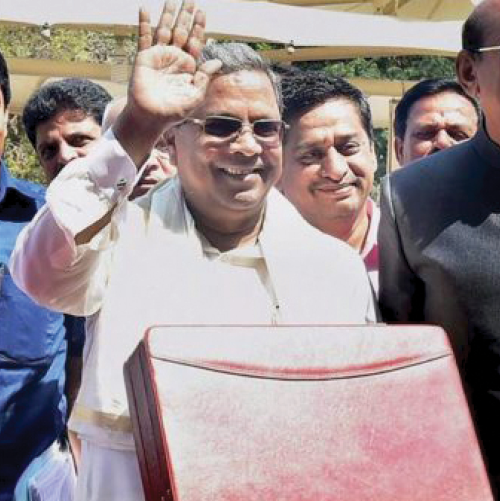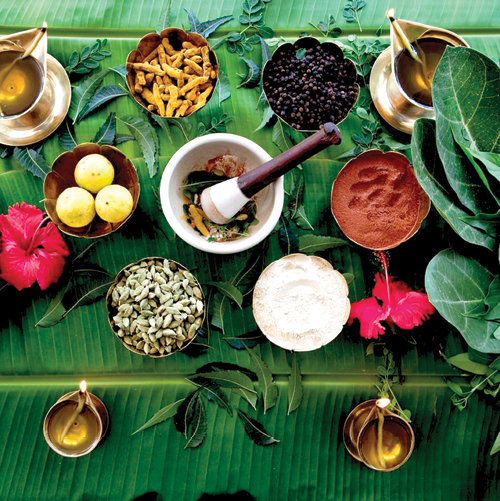 Karnataka Governments Budget for 2017-18 has given a major boost to AYUSH system of medicines and primary health centres by allocating Rs 5,118 crore to Health and Family Welfare Department. The Budget has also increased the salaries of Accredited Social Health Activitist (ASHA) workers to help promote quality healthcare at the community level, writs T Radhakrishna of Elets News Network (ENN).
The Government of Karnataka this year allocated Rs 5,118 crore for the Department of Health and Family Welfare, which was more than the previous Budget allocation. The Budget has provided a push to both Ayush Department and public health centres (PHCs).
An AYUSH Drugs Manufacturing Centre would be established in the premises of Belagavi City Immunisation Centre at a cost of Rs five crore. In addition, Rs six crore will be spent to add 50 beds to the AYUSH hospitals at Chitradurga and Chikkamagaluru.
The government also announced establishment of AYUSH treatment centres in all taluk hospitals to provide integrated, comprehensive health service. Earlier there was just one manufacturing centre at Jayanagar. With another manufacturing unit planned, drugs can be manufactured at a larger scale, says Dr Anant Desai, Programme Officer, State Ayush Department.
Budget Highlights
â™ Convergence of all health insurance schemes to include all the families under Universal Health Coverage; Continuation of Yeshaswini scheme; and all schemes to be brought under the control of Health and Family Welfare Department.
â™ Five super specialty hospitals to be established in Davanagere, Ramanagara, Tumkuru, Vijayapura and Kolar at a cost of `25 crores each for treatment of cancer, heart diseases and other lifestyle diseases.
â™ Upgradation of Wenlock hospital, Mangaluru " `10 crores.
â™ Setting up of Regional and Higher Children Health Institute in Wenlock Hospital, Mangaluru at the cost of Rs 3 crores.
â™ Establishment of 20 bedded Poly Trauma Centre and 10 bedded ICU with ventilator facility in Sanjay Gandhi Accident, Trauma and Rehabilitation Centre at the cost of `14.32 crore.
â™ Establishment of 150 Health Extension Dispensaries in villages where the distance from the Primary Health Centre is more than 10 km at the cost of `15 crore.
â™ One ambulance service to be provided in a radius of 10 to 15 km for population of every 35,000 by integrating 711 ambulances working under GVK EMRI and 827 ambulances working under Health department.
â™ 64 Mobile Health Units to be commissioned during the next 2 years to cover 1200-1300 villages having 40% or more population of SC/ ST – `25.34 crores.
â™ 200 generic medical stores to be set up under Janoushadi Generic Medical Stores scheme.
â™ Implementation of a pilot project for using Pharmacopeia in Heggadadevana Kote " `2 crores.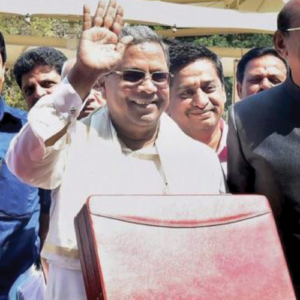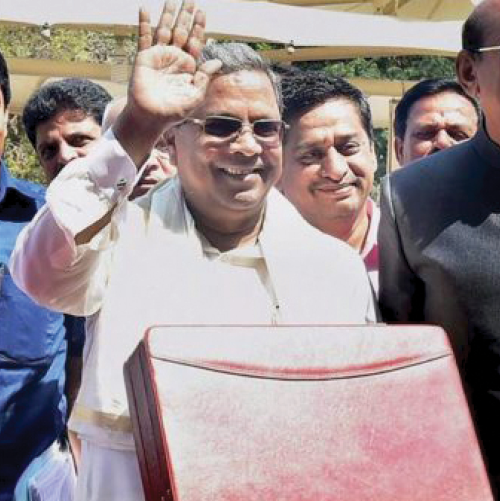 Priority has been given to PHCs by strengthening them through various initiatives like extension dispensaries having one doctor, one nurse, and one pharmacist will be established at a cost of Rs 10 lakh in villages where the distance from the PHC is more than 10 km. In order to provide health services to the people of 1,200-1,300 villages, having 40 per cent or more population of Scheduled Caste and Scheduled Tribe, 64 mobile health units will be commenced during the next two years at a cost of Rs 25.34 crore using SCSP/TSP (Schedules Caste Sub-Plan/ Tribal Sub Plan) grants, says Dr Upendra Bhojani, Assistant Director, Institute of Public Health (IPH), adding that human resource and workforce needs to also be looked into.
Projects to be taken up under




National Health Mission
Dialysis centres to be established in 114 taluks. Establishment of 3-bed ICUs with ventilator facility in all taluk hospitals using funds from MPLADs, MLA and grants from NHM
.
Commencement of DNB post graduate course in Government colleges. Blood Transfusion Units to be set up in 10 district hospitals of Bagalkote, Vijayapura, Chamarajnagar, Chickmagaluru, Chitradurga, Haveri, Kodagu, Kolar, Tumkuru and Uttara Kannada – Rs.6 crores.
AYUSH Treatment Centres to be established in all taluk hospitals, for integrated, comprehensive health service.
RO+UV drinking water facility to be set up in 21 district hospitals, 146 taluk hospitals and 21 community health centres.
Extension of e-Hospital programme to 206 community health centres and 2353 PSCs – Rs 13.78 crores.
Under National Free Diagnosis Programme, free diagnosis facility to be provided in all government hospitals. Setting up of CT scan facility in 14 district hospitals and MRI scan facility in 6 district hospitals.
Under Mother and Child Tracking System, Computer Tabs to be provided to 16,500 junior female health assistants for data collection.
Implementation of a pilot project for using Pharmacopeia in Heggadadevana Kote " Rs 2 crores.
The budget also increased the salaries for health workers. Asha workers will get a honorarium of Rs 1,000, in addition to the existing payment of incentive.


Follow and connect with us on Facebook, Twitter, LinkedIn, Elets video