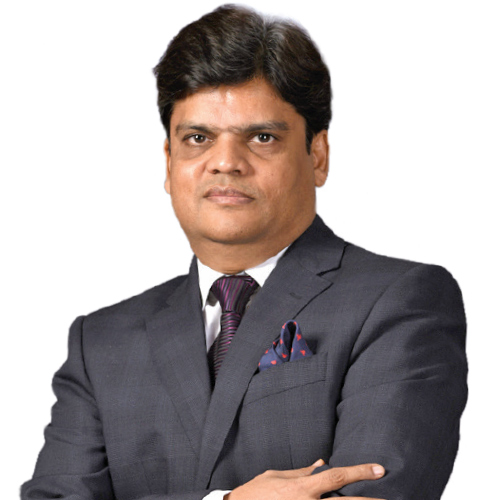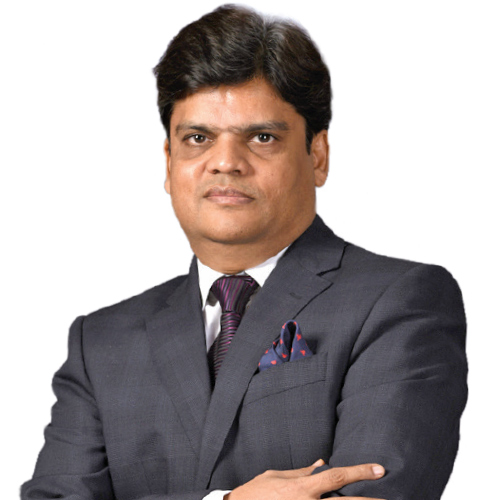 Healthcare technologies can play a big role in driving the growth of wellness industry by enabling the consumer to connect with multiple players in the wellness ecosystem through discovery and fulfillment, says Rajesh Mundra, Founder and CEO, Truworth Wellness, in an interview with Elets News Network (ENN). Excerpts:
How do you see Wellness Industry evolving in India in the past couple of decades?
The wellness industry in India has come a long way from its nascent unstructured beginning to a comprehensive ecosystem today. The overall wellness market in India is estimated at Rs 490 billion and wellness services alone comprise 40 per cent of this market.
To capitalise on the growing market demands, the players in the wellness space are continuously modifying their services. More emphasis is now laid on holistic management of health.
With the advancement in technology, the wellness space is seeing a rapid growth. The digitalisation has led to a more systematic and comprehensive approach to service offerings.
Moreover, with a huge content library for nutritional coaching and disease-related information available online, consumers are now making informed decisions on adopting healthy practices.
We, at Tru worth Wellness, have always strived to meet the demands of the growing market. In 2010, we started as a tele-health solution provider that would screen major chronic diseases. Today, Tru worth is a health technology company with a well-established online platform, The Wellness Corner, that provides complete end-to-end wellness engagement and also acts as a smart health assistant. The Wellness technology adoption has been more in the corporate sector and Tru worth Wellness today is India's largest corporate wellness company providing cutting-edge technology platform that educates, engages and empowers employees to adopt wellness in their daily life.
What are the key drivers of growth in the Indian Wellness Industry?
Many factors have contributed to the increased public awareness of health and wellness in India. The growing health consciousness among individuals to sustain long and healthier life along with their increased spending capacity is emerging as one of the key drivers in the wellness space.
The rising number of lifestyle-related diseases and health conditions like higher rates of heart disease, increase in the incidence of cancer and record number of clinically obese people have drawn attention to the need to adopt healthy lifestyle choices. The young population, which is increasingly leading a sedentary lifestyle, has led the industry to offer them holistic wellness solutions.
Also, deal activity within the sector is witnessing a boom as lots of Venture Capital (VC) and PE firms are eying this sector very actively. A lot of international brands, too, have shown interest in entering India and these include salons, gyms, fitness companies, wearable device manufacturers, etc
The health tech can be a big driver for the growth of wellness industry as it enables the consumer to connect with multiple players in the wellness eco system through Discovery and Fulfillment. Tru worth Wellness smart wellness platform The Wellness Corner enables the user to discover and choose the wellness solutions and at the same time connects the user to the wellness coaches, products and provides sustainable engagement through rewards, recognition and socialisation.
Please give us a brief overview of the emerging trends in the Wellness sector?
One of the rising trends in the healthcare space is digitalisation of services. Advanced technologies like the minimally-invasive surgeries, better monitoring systems, and more comfortable scanning equipment are helping this cause.
When it comes to adapting a healthy behaviour, consumers are lot more keen on using fitness devices such as Fitbit, Apple Watch, Garmin, etc. These wearable devices enable them to accurately measure their daily levels of activity. With the help of calorie counting applications, they can now correlate their daily food intake with activity levels to get a better insight about their daily lifestyles. The consumers are now tech-savvy and are more inclined towards a holistic solution provider. Therefore, it is very essential for service providers to develop a one-stop solution for the ever so demanding consumers.
When it comes to adapting a healthy behaviour, consumers are lot more keen on using fitness devices such as Fitbit, Apple Watch, Garmin, etc. These wearable devices enable them to accurately measure their daily levels of activity.
Besides, we believe franchising is also emerging as a popular option for scaling up and many companies are seen seeking public and private equity investments to fuel their growth. There is also a huge market opportunity for personalisation of services and as consumers are becoming more conscious of their appearance and overall health, it looks like this trend will only increase with time.
Nutraceuticals, health food, mhealth, wearables and socialisation are the key emerging trends that are seen in the wellness sector. Tru worth Wellness, in line with the emerging trends, has multiple mhealth and wearable solutions providing connectivity to the popular wearable and mobile enabled health devices.
What are the key opportunities offered by the sector and why Indian businesses, especially start-ups, are betting high on the industrys growth potential?
The lifestyle challenges have also opened doors to numerous opportunities for the wellness sector. As people have become aware of the importance of being healthy, they have started opting for practical solutions like yoga, zumba, availing services of nutritionists and doctors. Technology helps them measure their health (as in the case of fitness bands). This automatically leads to increase in demand of professionals in the health and wellness space. To meet this demand, start ups are helping people to make the right choices and offering end-to-end solutions to the consumers. The wellness market is growing at 20 per cent year on year basis and many start-ups are seen addressing the need gaps in the market.
The wellness market in India is very large. With the growing incidence of lifestyle disease burden and being an unorganised and uninsured sector, it offers a huge opportunity to the start-ups to create high growth businesses.
What are the key challenges being faced by the industry?
The wellness industry needs to overcome the traditional perceptions towards individual wellness. Although young people are open to using technology for improving their overall health, the majority of middle-aged and senior consumers are hesitant to incorporate changes into their lifestyle. As they are not much technology-driven, breaking this barrier has been difficult.
The Wellness market lacks effective monitoring, skilled manpower and quality accreditations. Poor infrastructure and usage of sub-standard products has also been a key challenge in the unorganised sector. The government too has been unsuccessful in regulating various players and bodies that are a part of the ecosystem.
The recent entrants in this space have been struggling to achieve consistent growth while keeping their costs low. Consumer awareness regarding accreditation continues to remain low, leaving players with little incentive to invest in this process.
The lack of insurance penetration and poor focus on the preventive care by the population managers are some of the other key challenges.
What are the key government initiatives to ensure the sectors growth?
The government has launched Make in India Campaign and the AYUSH Ministry is spreading awareness and promoting wellness across India and the world.
The AYUSH Ministry was established by the government to structure education and promote research in the fields of Ayurveda, Yoga, Naturopathy, Unani, Siddha and Homeopathy.
According to a Price water house coopers (PWC) report, an accreditation programme was launched by the government for wellness centres in 2008-2009 under the authority of National Accreditation Board for Hospitals and Healthcare (NBAH) and the Quality Council of India (QCI). The NABH had put in place a set of guidelines for the accreditation of wellness centres. Accredited centres are now recognised by a mark of excellence, publicised by the Ministry of Tourism at various forums and are provided financial support as well.
The government has also introduced a number of regulations and acts to ensure quality like Drugs and Cosmetics Acts and Rules for cosmetics and herbal beauty products and the Food Safety and Standards Act (FSSA) for nutritional products.
The lifestyle challenges have also opened doors to numerous opportunities for the wellness sector. As people have became aware of the importance of being healthy, they have started opting for practical solutions like yoga, zumba, availing services of nutritionists and doctors.
The government has also initiated a large preventive health screening programme for diabetes and hypertension and this should help the wellness companies to work with the population health managers to build a wellness road map for the people.
Indian Wellness Industrys share in the global market is minuscule when compared to other countries. How can we push it further?
Government and private players have to walk hand-in-hand to push the industry achieve global scale. India is said to be unique in terms of Ayurveda, hence the traditional medicines should be seriously promoted in the global market. Altering our infrastructure in India can also pave way for increase in medical tourism. Initiatives such as AYUSH can boost tourist inflow from other countries and increase adoption of Indian wellness practices.
Many countries in Europe have set new norms for the wellness space. For example, Europe has a new mandate for nutritional labelling. India, too, should move towards this process which involves setting up new health claims, norms, etc. The government should also develop a quality assurance programme to monitor the quality of the services being offered.
Companies too need to invest heavily on branding, marketing and distribution in order to gain more acceptances in international markets.
How can Wellness organisations engage technology to accelerate their growth?
Technology plays an important role in the lives of young people who are constantly looking for end-to-end solutions.
It has been observed that working individuals are more prone to health related issues due to stress, working late hours, improper diet and many such factors. These individuals do not have time to regularly visit doctors to discuss their health problems. Therefore, companies need to engage with such employees and encourage them to participate in health solutions at the work place using technology that includes biometric screening and analytics.
Tru worth Wellness has come up with a cutting-edge technology driven solution called Wellness Corner to address this problem. The platform is currently available for corporate customers only but very soon will be introduced in the B2C market as well.
The Wellness Corner analyses health data and helps individuals develop exactly the lifestyle that would keep them healthy.


Follow and connect with us on Facebook, Twitter, LinkedIn, Elets video