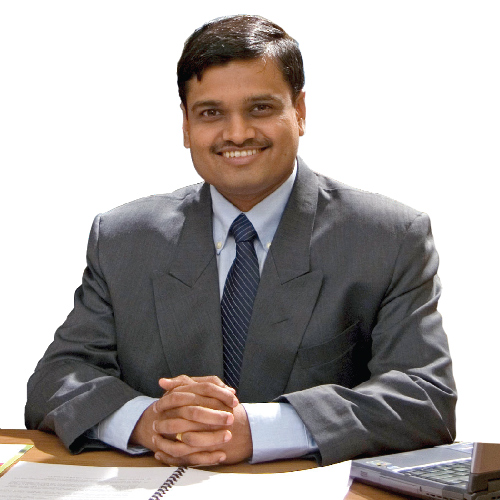 Bangalore-based Neurosynaptic Communications Private Ltd is building world-class solutions for offering access to quality healthcare to people in both in rural and urban areas. Sameer Sawarkar, CEO, Neurosynaptic Communications, shares the companys journey, its experiences, and the future roadmap, in an interview with T. Radhakrishna of Elets News Network (ENN). Excerpts:
How the journey of Neurosynaptic Communications started?
Naurosynaptic Communications was founded in 2002. Both the founders, Rajeev and I are alumnus of the Indian Institute of Science (IISc), Bangalore; and have worked in reputed multinationals like Motorola and ZiLOG.
Initially, our inclination was towards neurotechnology and that is how the companys name originated. We worked extensively with the National Centre for Biological Science, Bangalore, on some interesting projects during the tenure of Prof Vijayraghavan, (then Director).
This was until we got exposure to the rural healthcare need, We attended a presentation by Prof. Ashok Jhunjhunwala of IIT Chennai. It was during that time, that we gathered experts from across the world to discuss the gaps in healthcare and plausible solutions. This was one of its kind gathering at IIT Chennai that helped us conceive what we are today.
We realised that there was a huge disconnect in term of access and quality of healthcare that was needed against what was available. All statistics clearly show the skew, may that be the doctor to patient ratio, or hospital bed to population ratio, or the distance to access quality care. We figured out that huge impact was possible in the rural healthcare through this kind of approach. It was an opportunity to create mass impact. It is also a huge business opportunity!
We worked on connected devices and tried to provide technology solutions that could bring together products, partners and processes in the healthcare delivery system through our flagship ReMeDi®platform.
When did you commence the field testing or going to market with your products or solutions?
We started going into the field with the first version of our technology ReMeDi® in 2005 after its initial testing. While we worked with global experts and creates a powerful solution, yet it was evident when we hit the ground that the whole healthcare delivery ecosystem was missing in the rural areas and so the access to technology alone could not fulfill the needs of the rural people. It was an interesting experience.
ReMeDi® Solution
It is an indigenously developed and patented technology telemedicine solution that can work with limited infrastructure and skill-set environment.
Features:
Customised solution for developing world: The system is designed keeping in view low resource setting and the constraints associated with the developing countries. Real-time measurement of vital parameters; indigenously developed; patented design; draws just 2 watts of power from USB port are some of its highlights.
Clinically validated for safety and quality: ReMeDi® has been validated by some of the most prestigious medical institutes of India; it is compliant with IEC 60601; manufactured in an ISO 13485 compliant unit; it also has mechanism to capture feedback for audit and quality
Connecting entire healthcare ecosystem: Integrates end to end healthcare ecosystem; remote clinics, central medical facility, diagnostic centres, hospitals and pharmacy can be completely networked on enterprise version; supports multiple simultaneous consultations; data storage on server and cloud.
User-friendly System ReMeDi® software: Easy to operate by para medics or even a non medico; can operate on internet, intranet, WI-Fi, data card; comprehensive user friendly EMR; right and privileges based upon user role to ensure data security.
System highlights: Highly modular and customisable; biometric identification; integration with existing HIMS; store and forward option.
ReMeDi® Nova
There is a need to empower health providers, para-medics, nurses with diagnostic tools that can provide reach from door to door, operate on mobile platforms, get the patient data and connect to the doctors at the back-end to enable meaningful diagnosis resulting in many-fold impact. Neurosynaptic achieves this with the ReMeDi® Nova platform that integrates with the central medical facility at backend thereby enhancing the overall access, effectiveness and outcome. In addition a lot of data collection activities can be very effectively carried out and data analysed through this platform, as it seamlessly integrates with the Cloud based ReMeDi® platform ReMeDi® Nova is a fully wireless and mobile based solution that provides healthcare at the doorstep.
Features:
Advanced Android based portable solution
Multiple diagnostic parameters like ECG, BP, Heart Rate, Auscultation, Oxygen Saturation, Temperature and Lung Function Test
Bluetooth / Bluetooth Low Energy connectivity to the Tablet / Mobile Phone / PC
Connects over simple GPRS, 3G or Wi-Fi for data transmission
Both online and offline access
Works on Lithium Polymer rechargeable battery extremely Power Efficient
Wide range of point of care (PoC) diagnostic tests like Fetal Doppler, Blood and Urine tests
Available in various packages for Mother-andChild Care, Non-Communicable Diseases Management, and Mobile Health Clinic packages
Extremely Lightweight can be carried for door-to-door screening as well as house visits

For instance, in the first week, we saw presence of 100 patients at a kiosk we set up in a village, but the next week no patient turned up there. We realised, patients did not come as there was no medical store around the village. People participated in our initiative with lot of excitement, but after getting medical prescription there was no way to buy medicines. They had to travel to other places to procure medicines. That is an example of what I mean by the missing ecosystem in rural areas. There are several such disconnects.
There was a need for several coordinated activities and resources to ensure a seamless healthcare delivery system in rural areas. Just by fixing one component of it would not address the issues related to rural healthcare. That was very revealing experience for us.
What was your next action plan? Did you study the market intelligence?
From 2005 to 2007, we explored various aspects of the healthcare delivery system. We were contemplating working with various partner organisations to understand the demographics on one hand and the needs of healthcare delivery system on the other.
There was a popular perception in terms of ICT solutions must be first put to work in Southern India due to better infrastructure there. One could focuson building business models that could be scaled elsewhere. But we realised that the perception was incorrect so far as healthcare is concerned. Healthcare is heavily driven by the need, and the needs of people are not common everywhere. What works for one geography might not work for other.
We deployed several ReMeDi® kiosks in Tripura, West Bengal, Uttar Pradesh, Bihar, Madhya Pradesh, Tamil Nadu, Andhra Pradesh and Maharasthra with various partners and tried to understand as to how peoples needs vary along with their paying capabilities.
We gathered market intelligence at all these kiosks. Our findings included most acceptable practices in rural healthcare; level of competition; types of models that work on ground and what does not work; whether people are willing to pay for medicines or diagnostics; and various financial models operator based, franchise employee based or partnership, etc.
None of this data was available before. For three years, we worked with various organisations and figured the market scenario. We are among few institutions that have developed insights into rural healthcare. This has helped us in taking strategic decisions moving forward.
What are the strategic decisions you have taken? How these decisions impacted your business vision?
From the year 2008 onwards, we launched our technology products and solutions — ReMeDi® Diagnostic Devices, Platform, ReMeDi® Solution into the market. Being a technology solution provider, we have taken some strategic decisions to strengthen our business vision. We decided to work with implementation partners, organisations that have strong presence and expertes e in the field operations, rather than setting up our own centres in rural India.
We came across many organisations, including NGOs, who have capabilities to roll out large scale projects in rural India. We partnered with them to reach to masses.
We also underwent product validation and verification. The technology has been clinically validated at reputed medical institutions. .These include the All India Institute of Medical Sciences, Delhi, St. Johns Hospital, Bangalore, and many others. Safety and performance testing was carried out as per IEC 60601 standards. We also got the quality management system certified as per ISO 13485 and ISO 9001. We have set up 2,200 kiosks at multiple locations in rural India working with various partners for facilitating remote diagnosis of the patient by capturing various basic physiological parameters, thereby providing an extremely affordable method for remote healthcare delivery.
Neurosynaptic offers proven e-health and m-health technology solutions that bring together products, partners and processes in the healthcare delivery ecosystem.
In 2008, we got Technology Pioneer Award from the World Economic Forum for our contribution to rural healthcare. We have received several prestigious awards including Global Indus Technovators Award from MIT, Sankalp Award, Fastest Growing Social Enterprise in Healthcare in 2013 from Action for India Forum, Social Innovations Honours Jurys Special Choice Award, 2014 by NASSCOM, and the Millennium Alliance Award in 2016. These awards have helped us to attract global attention on Neurosynaptic Communications.
ReMeDi® Platform
It is a comprehensive e-health solution for screening, primary diagnosis and triaging that connects the entire healthcare ecosystem.
Features:
Indigenously developed
Clinically Validated for Safety & quality
Manufactured in ISO 13485 Compliant Unit
Support Multiple simultaneous consultations
Store and Forward options
User-friendly System
Easy to operate by a Para Medics or even a non-medico
Can operate on the internet, intranet, WI-Fi, Data Card
Comprehensive user-friendly EMR
What is your view on the Government of Indias programmes such as Digital India?
Digital India, Make in India and other programmes initiated by the government are very good for the country. Such initiatives will boost innovation in products and services for developing countries. We are actively participating in these initiatives. The ReMeDi® range of sensor technologies that we have developed are actually Indigenous. I hope India will lead the way for the developing world, and provide new solutions to the developed world in the near future.
Earlier, we have received support from the Government of India's Technology Development Board and the Department of Biotechnology, and successfully completed the projects.
You have raised Series A round of funding from Healthquad, IAN and Axilor. How do you plan to utilise the funds?
Neurosynaptic Communications has raised the Series A round of funding from healthcare focused venture fund Healthquad the worlds largest group of angel investors Indian Angel Network and Infosys co-founders backed Axilor Ventures. Health quad and IAN have joined the board of the company. The company had earlier received strategic investment from e-Zest Solutions Ltd, a global digital experience engineering company.
The company plans to utilise the investment for international certifications, launching its products and scaling its business internationally in Africa and South/South East Asia, besides further penetration across India. We are also in the process of launching the upgraded version of the flagship ReMeDi® platform which would offer SaaS based (payper- use) telemedicine and m-health solution along with a wider range of diagnostics. This platform provides amazing features, range of point-ofcare diagnostics and controll ability for the workflows and activities.
The company is focused on building a telemedicine solution model and a SaaS model for hospitals, clinics, governments, NGOs. Together with its partners, Neurosynaptics ReMeDi® solution today brings access to healthcare in 30 districts with over 2,200 village centres and over 8,000 village health operators reaching to 50 million people in India.
How is your organisation placed now? Going forward what are you immediate priorities or plans?
Neurosynaptic Communications with a 40-member team has become a self sustained organisation in the last 4-5 years. We focus on rural India and developing markets including Africa. We have very active partner programme for overseas markets. Today, we have 2,200 rural centres across the country. We have set a target to reach 20,000 health centres within three years by 2020.
Several diagnostic innovations are in the pipeline as well. We are looking for an exciting time ahead.
Follow and connect with us on