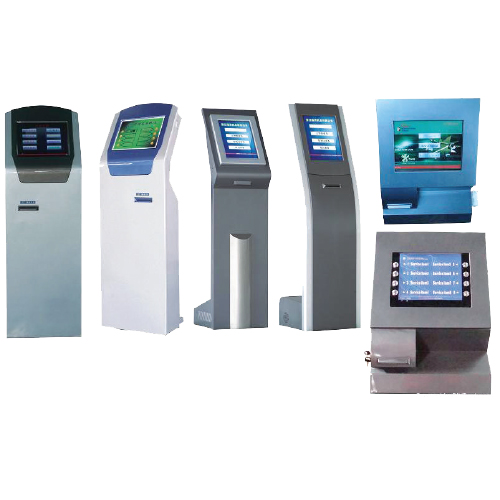 Accelerating the Digital India campaign, HSCC has been in a true sense enabling medical facilities in delivering smart healthcare by facilitating advanced technologies & integrating ICT systems recognised globally for transforming healthcare space
One of the vital elements of Smart Healthcare is integration of Internet technologies and other advanced smart systems in the infrastructure of medical facilities to enable access to quality care to the end users. Through the appropriate use of information and communication technology (ICT), not only many lives can be saved but the level of patient care can be to a large extent improved and cost reduced. The current driving principle for all policymakers is delivering optimum health & social care in a safe, cost-effective and efficient manner.
With the implementation of a series of progressive reforms in the Indian healthcare ecosystem by the Government of India in the light of Digital India and Make in India campaigns, HSCC, a profit-making public sector unit (PSU) and the worlds one of the leading consultancy organisations under the Ministry of Health & Family Welfare, Government of India, has been assisting the Government in concretising these goals by rendering a comprehensive range of professional services in healthcare and other sectors.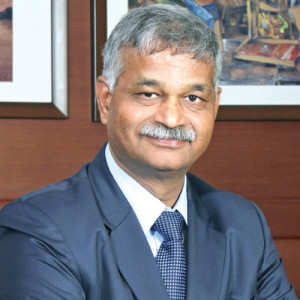 IT has emerged as game changer and strengthening of IT infrastructure has become a strategic imperative. In fact, it will be the key to how we innovate and expand our business along with retaining our competitive edge
Gyanesh Pandey Chairman & Managing Director HSCC (India) Ltd
Overview
Established in 1983, HSCC has come a long way. It has established a brand image through consistent diligence and emphasis on quality over quantity.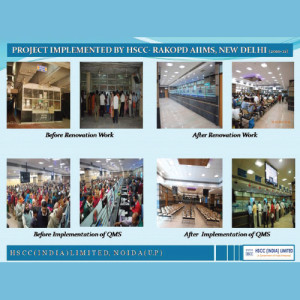 On the basis of the DPEs MOU targets for the past 7 years, it has been consistently ranked EXCELLENT. As of today, HSCC boasts of 90 odd projects which are diverse and of varied capacity across the length and breadth of India.
More importantly, it will be interesting to note how HSCC is spearheading the goal of both digitisation of healthcare services and capacity building. Interestingly, HSCC is those rarest PSUs that has learnt the lesson to keep pace with technological advancements and has emerged as the fastest growing PSUs in the last 3 years by continuing to be relevant.
     Major System Components in Queue Management System (QMS)
Token Dispenser Unit


It is used for printing tokens. Various services can be displayed on the panel (in touch screen dispenser). QMS may have a single or multiple token dispenser units as per the requirement

Master Token Display


The display unit is generally installed in the waiting area to enable the patients awaiting their turn to check the token number at the registration counter. It is available as LED/LCD TV

System Outputs


Token: The system issues tokens which have serial number from 0001 to 9999. The token indicates the date, time & type of the registration etc

Reports:

The system can also generate various reports, facilitating manager/administrator optimise the resource allocation to improve patient care services; thus, providing real-time overview of all the ongoing activities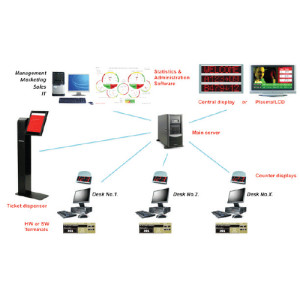 Key Achievements
Bhopal Memorial Trust Hospital & Research Centre (BMHRC), Bhopal: In 1999, HSCC became an IT enabler by adopting ICT in BMHRC, Bhopal in 1999. Post the apex court order, the 350-bed multi-speciality tertiary care centre BMHRC was established for the Bhopal Gas Tragedy (1984) victims and the public at large. Setting an example for others, BMHRC comprises various first-of-its-kind ICT facilities, including Hospital Management Information System (HMIS) and SAP. By introducing smart cards for the victims, BMHRC emerged as the first hospital to implement such an innovative measure that will facilitate easy record management. These IT infrastructure and innovations have been replicated across different hospitals designed and engineered by HSCC according to the client needs.
OPD Automation: The medical facilities as large as the All India Institute of Medical Sciences (AIIMS) with large patient flow are constantly in search of innovative technologies that can make the entire process patient-friendly, less chaotic and manual, and less time-consuming to increase throughput. Keeping these key takeaways in mind, HSCC which was entrusted with the responsibility of OPD automation of Rajkumari Amrita Kaur (RAK) OPD at AIIMS implemented a series of automation features, including queue management system (QMS), and established network infrastructure and hardware & system software, including desktops, printers, etc. As such, QMS has altogether changed the OPD practices ranging from registration to consultation with doctors of various departments.
     Key Challenges
Implemented in a phase manner
Users resentment to accept the new system; adoption of new system made possible only after intervention by the higher authorities
Interfacing of QMS with HMIS of the AIIMS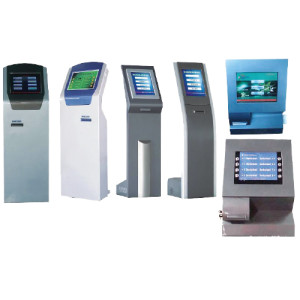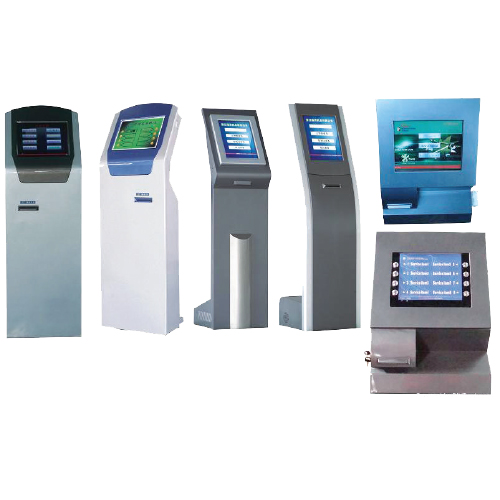 Therefore, those serpentine queues and hassles in getting consultations have become things of past.
Under the QMS, a number of devices, such as token dispensers and LED displays, have been installed along with the basic facilities like air conditioners and hygienic environment to ensure true customer care experience. Though QMS has been operational in AIIMS since February 2011, AIIMS has moved ahead with the online appointment system to lower the load on the registration counters of the OPD.
Understanding Queue Management System (QMS)
QMS essentially comprises a token dispenser unit with a touch screen, master display (LED TVs), computer desktops (each with a different client operator software) installed at the registration counter connected through LAN, counter display and a server with Manager Console server software.
Despite many benefits, its adoption among both medical staff and patients needs to be accelerated at a rapid speed to realise the larger benefits. In order to ensure behavioural change and paradigm shift in the healthcare, regular workshops need to be conducted.
     QMS – Salient Features
Supports multiple master LCD displays & multiple token dispensers
Can be operated as a standalone system
Flexibility in prioritising patients
Audio announcement of tokens
Services can be scheduled to stop issuing/ printing token after specified time in the day
Load distribution in each counter
Operator can defer a token & the patient can be recalled later
The diffusion of new systems and technologies is the true parameter to determine economic growth, as it ensures increased productivity. HSCC by introducing innovative technologies has been playing a crucial role in the economic growth. Though such technologies initially bring discomfort, they ensure larger benefits to both hospitals and patients in the long run. Such innovative technologies can be implemented in other departments where heavy patient load is often witnessed.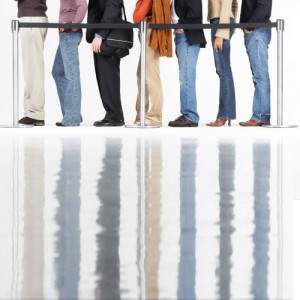 HSCC can play a crucial role in increasing transparency and visibility by facilitating smarter technologies like smart cards and QMS discussed above in the medical facilities in its fold. It can also assist other healthcare stakeholders, such as health insurance companies and the Government of India, in uncomplicating the complicated procedures of application for any compensation, appeals and grievances by automating the entire process.
Automation of procedures will prove beneficial to both insurance and government bodies as their services largely involve data gathering from multiple sources and enable keeping a check on the deadlines and other requirements. QMS and smart cards can become the standard practice in the industry as they accomplish the entire objective of delivering productivity, quality care, less hassles and cost reduction.

Follow and connect with us on Facebook, Twitter, LinkedIn, Elets video