The new Cardiff University Brain Research Imaging Centre (CUBRIC), a unique neuroimaging research hub in Wales and the equal of any facility of its kind in the world, is set to be one of the top neuroimaging research facilities in Europe.

CUBRIC offers a significant opportunity to make groundbreaking advancements capable of transforming the way we understand and treat neurological diseases via the combination of expertise and powerful imaging technology.

Key Takeaways
Equipped with four magnetic resonance imaging (MRI) systems from Siemens Healthineers to assist uncover vital clues for developing better neurology and psychiatric treatments.
Will provide unprecedented insights into the causes of neurological and psychiatric conditions, such as dementia, schizophrenia and multiple sclerosis, as well as an understanding into the mechanisms of a healthy brain.
Four MRI systems from Siemens Healthineers will aid research by providing insights into the structure, function and chemical composition of living brain tissue, in turn helping to develop better neurology and psychiatric treatments.
Will use cutting-edge methods that involve imaging and cognitive techniques, such as microstructural imaging, functional MRI and brain stimulation. These will then be applied to key psychological and clinical questions.
Research will have a direct impact on the understanding of neurological and psychiatric conditions, including changes in the brain that lead to disordered cognition and mental health.
The technology will allow us to establish a much better picture of the make-up of the brain, including detailed measurements of the fibre-bundles that interconnect different parts of the brain.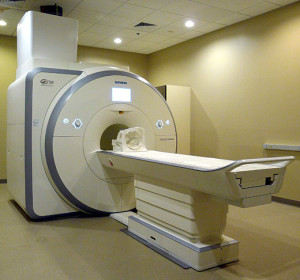 Magnetom Skyra Connectom 3T1
The only one of its kind in Europe.
The advanced technology will allow scientists to study structures in the micron (thousandth of a millimetre) range.
It features 300 mT/m gradient coils which are over 6 times more powerful than those found in conventional MR systems. This will allow researchers to probe tissue microstructure in much finer detail and further depth.
Magnetom 7T2
Provides ultra-high spatial resolution
Has more than double the field strength of most MRI scanners
Will allow the centre to perform imaging of previously unseen brain structure with perfect contrast for analysing subtle differences in brain structure and function in neurological and psychiatric disorders
Magnetom Prisma 3T Systems
Ideally, suited for running the most demanding MRI research studies on large patient groups, pharmaceutical trials and experimental MRI

Follow and connect with us on Facebook, Twitter, LinkedIn, Elets video